Chances are that at some point in your life you owned a backpack. Maybe you had a JanSport in elementary school to tote around your Spacemaker and Tamagotchi. Or perhaps you bought one for that summer you backpacked through Europe. One way or another, it's probably safe to assume that after college, most people graduate to slightly more sophisticated methods of carry their belongings.
But it doesn't have to be this way -- backpacks are having a renaissance. Thanks to cool new designs, there are many that work outside of the classroom. As long as you follow a few key rules:
Avoid polyester backpacks unless you are trying to channel your inner 10-year-old. Instead, opt for knapsacks made of leather, canvas or suede for a more grown-up feel.
Though backpacks generally work better with more casual outfits, a structured backpack looks more polished and can pair well with your office attire.
Make sure your outfit is sophisticated. Avoid short pleated skirts, Mary Janes or anything else that could have people mistaking you for a school girl.
If your backpack could work on a hike, then it's the wrong one for everyday use.
Carry your backpack over one shoulder so it doesn't look like you're headed to class.
Below are a few stylish ladies who know how to rock a backpack. Take some style cues from them and then shop our favorite picks below.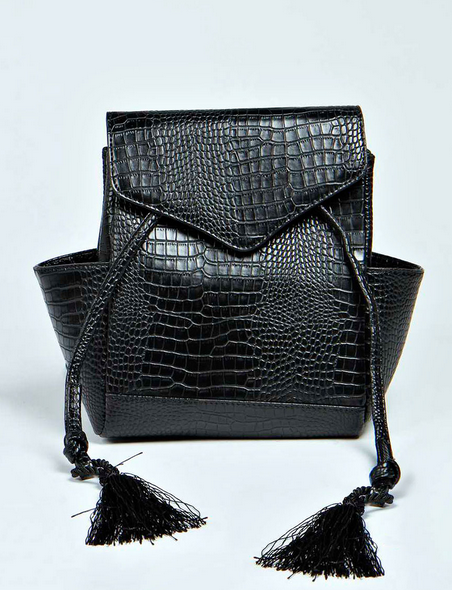 The Best Backpacks To Buy Now