You can't escape Twitter shaming, even at 35,000 feet.
San Francisco blogger Spud Hilton has had it with passengers who suck up more than their fair share of overhead bin space. Hence his new hashtag campaign, #CarryOnShame, which encourages passengers to post photos of their flightmates hauling excessive amounts of luggage onto planes. Hilton promises to feature the most heinous perpetrators on his blog each week, and submissions have been rolling (luggage-pun intended) in.
Hilton writes that he hopes the photos will draw attention to both passengers who ignore carry-on sizing rules and airlines who fail to enforce them.
It's more than just calling people out, he notes: excessive carry-ons can lead to delayed boarding and takeoff when airlines are forced to check bags at the gate last-minute.
"If it were just passengers... trying to cheat the airline out of checked baggage fees, we wouldn't care," he writes. "But... when your steamer trunk inconveniences someone else, there's no excuse for that."
Below, some of the most egregious examples of #CarryOnShame. Take notes so YOU don't become the next offender.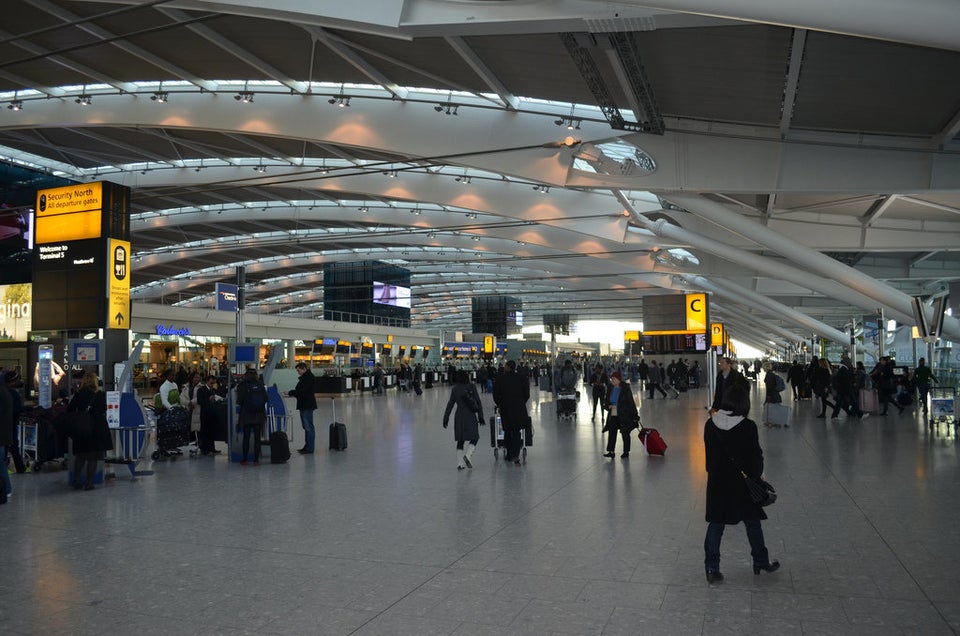 The World's Best Airports For 2014