In the late '90s, as soon as that final school bell would ring, kids everywhere rushed out of the hallways to make it home in time for the start of "TRL."
It was the show for all things music, celebrity and pop culture ― and it was a smash success. The boisterous crowd outside the studio in Times Square would gaze up at co-creator and host Carson Daly as he counted down the top 10 music videos of the day, while simultaneously interviewing pop princess Britney Spears or that boy band *NSYNC. As Daly recalls to HuffPost, "the passion of the youth of America literally shut down the busiest intersection in the world, and that was powerful to me."
Although Daly hasn't watched the revived show's inaugural episodes, he's read a few things about the kick-off. What sticks out most to him, as a host and producer of the highly successful "The Voice," is that they went on with their launch a day after the country was devastated by the deadly mass shooting in Las Vegas at the Route 91 Harvest festival.
"Well, they're going to postpone the launch after the tragedy that just happened, especially with it being at a concert," Daly thought. "How are they going to launch a happy go-lucky video show?"
Well, MTV did launch it. But amid rocky segues, numerous production snafus and off-color moments, did they pull it off?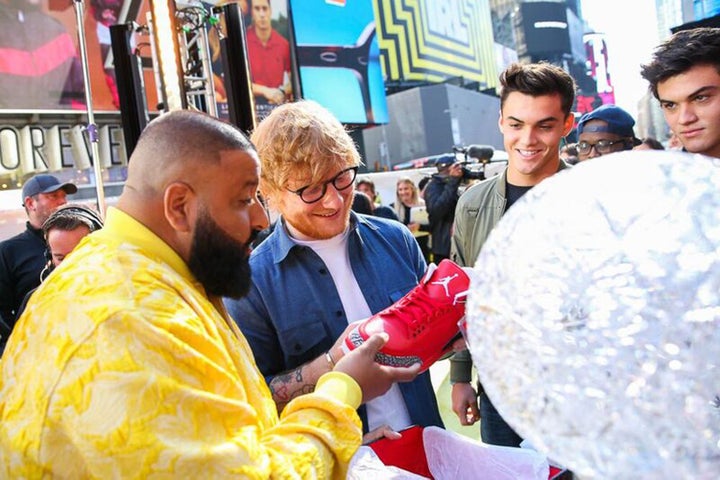 If anyone understands how hard it is to get a show off the ground, it's Daly. Although "TRL" was a cultural phenomenon from 1998 to its end in 2008, like any other program it had to test the waters before cranking the ship up to full speed. Daly says MTV has a "tough task" ahead of it, relaunching a show that served a certain purpose 20 years ago ― a purpose that, he says, no longer exists.
"The world has changed so much, especially in the consumption of music and technology and the internet and smartphones," he explained. "You were stuck watching me, *NSYNC and Kid Rock back then because we were the only show in town. You know? It was like 'American Bandstand.' Now, you don't have to do that anymore."
Who knows if "TRL" would have sustained its initial success if MTV didn't switch to scripted reality shows ― in Daly's mind, "Laguna Beach" signaled the downfall of the program. "The network made a choice to move out of the music space and go into that [reality realm], and then I knew it was time for me to go, because I'm a music guy," Daly told HuffPost of his departure in 2003, "And now, they're trying to come back to it? Can they do it? I don't know."
But aside from his mixed feelings on the new show, Daly says "Total Request Live" ― which he himself shortened to "TRL" "as a joke" ― provided him with so many experiences and memories he'll cherish forever.
"I was cleaning out my mom's [Patti Daly Caruso, who died last month] house and I found a 'TRL' poster ... a big picture of an episode that somebody framed and matted. It's from my vantage point on the 'TRL' set as it was ending and Eminem came for maybe '8 Mile,' and it was that typical 40th and Broadway ― just a sea of kids and cops and we literally had to shut down [Times Square]. That picture, to me, just typifies that entire 'TRL' era."
"It's a tough nut to crack to bring back the glory of yesteryear," he added of the revival, "but I do wish them well."
Before You Go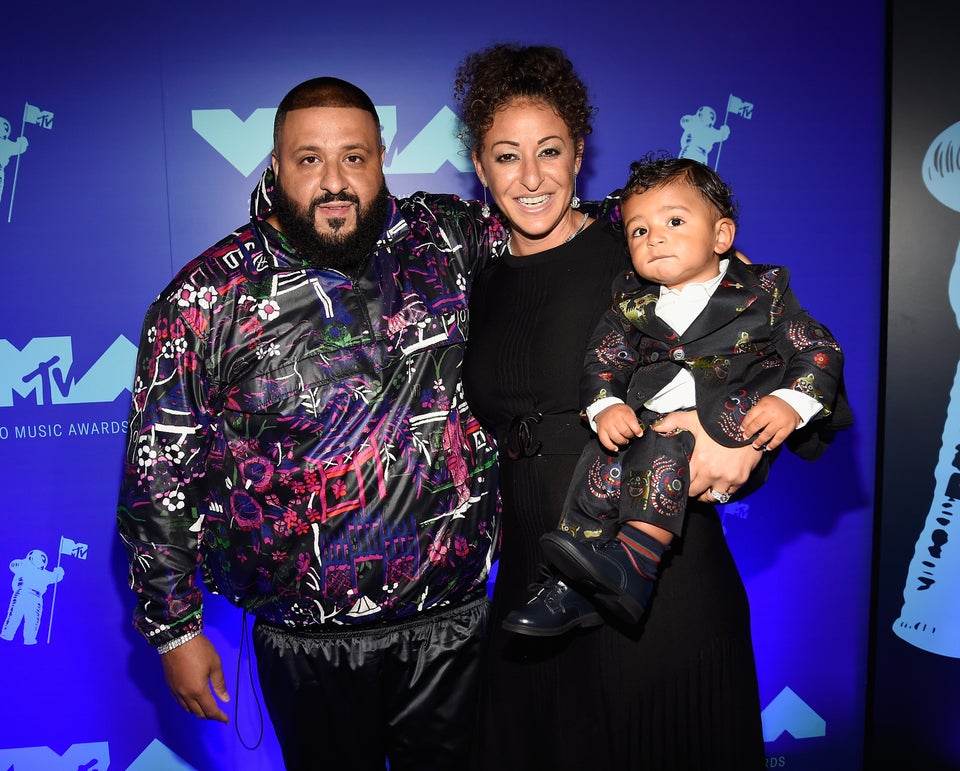 2017 MTV VMAs
Popular in the Community