Carson Daly admitted on "The Tonight Show" that he'd originally passed on being a part of "The Voice." He said that when he was first approached to host, he said that he was too big a fan of music to be in a "karaoke show."
His mind was changed when producers showed him a tape from Holland, where "The Voice" was already on the air. He said he got goosebumps from watching that clip. Then, he found out Mark Burnett was involved, and he couldn't say no.
Daly addressed this on "Oprah's Next Chapter," saying, "What does it mean to be successful? What does it mean to be a breakout star? Would it be nice if one of them had a No. 1 hit according to Billboard's Top 100. Sure. Will it happen? Probably."
Things are moving in the right direction. The most recent winner, Cassadee Pope, just released her first single, "Wasting All These Tears." It debuted at number one on the iTunes country chart, and number two on the overall chart. The Season 4 winner of "The Voice" will be crowned this Wednesday night on NBC.
Tune in for the season finale of "The Voice," Monday at 8 p.m ET and Tuesday at 9 p.m. ET on NBC. "The Tonight Show with Jay Leno" airs every weeknight at 11 p.m. ET, also on NBC.
TV Replay scours the vast television landscape to find the most interesting, amusing, and, on a good day, amazing moments, and delivers them right to your browser.
Before You Go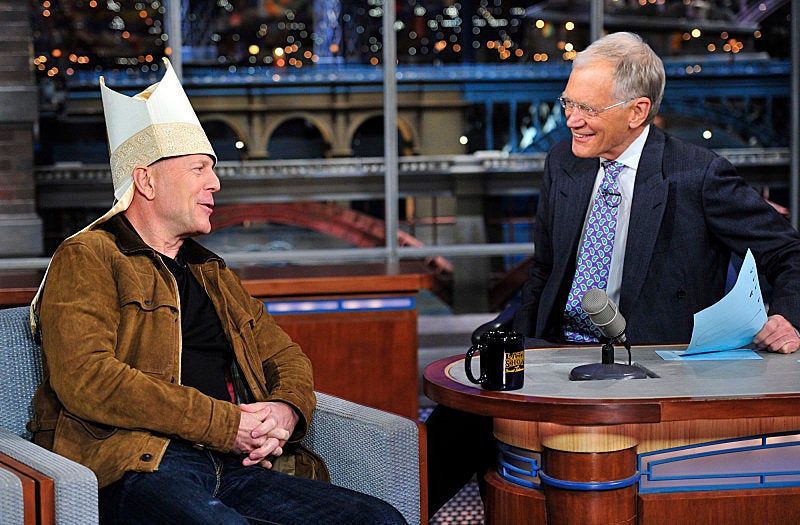 Late Night Talk Shows
Popular in the Community