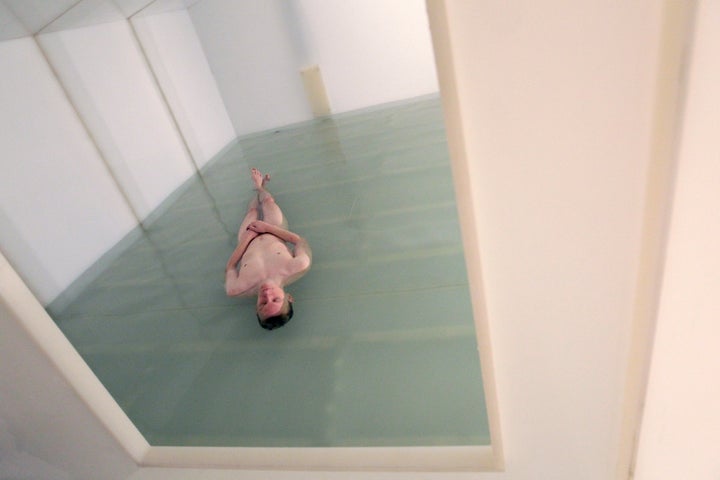 Last Friday Gothamist spoke with a girl who claims she and her boyfriend contracted "very painful ear infections in both ears" two days after floating in the exhibit's "Giant Psycho Tank," a tank of warm salted water that's either a mini-Dead Sea or a "sensory deprivation tank," depending on who you talk to. The pool features Epsom salt, oil and jets, and visitors float one at a time, often in the nude. Here's an excerpt of what the afflicted floater told Gothamist:
"The water was heavily chemically treated, and the NY Health Department had already cracked down on them for some issues, so I figured, how much more dangerous could this be than a typical pool?

Well, at least marginally more dangerous. Two days later, we both had very painful ear infections in both ears. I had never had an ear infection in my life! After 8 days of antibiotics, our ear infections are STILL not gone. I tried to post this information on their Tumblr, but surprise, surprise, the moderator has not yet approved my post."
Calling all HuffPost superfans!
Sign up for membership to become a founding member and help shape HuffPost's next chapter