A local CBS reporter was caught in a huge police firefight with suspected killer Christopher Dorner on Tuesday.
Dorner, who is alleged to have killed at least three people, is in Big Bear, California, on the run from authorities.
Carter Evans, who works for KCBS and KCAL, was with police, and the station stayed with him on the phone as he reported the situation. Gunfire could be heard throughout.
"It certainly sounds like a lot of gunfire," the station's anchor said to Evans.
"We don't want to get caught in the crossfire," Evans said. Just then a loud, sustained volley of gunfire was heard. Someone shouted, "Get the f--k out of here!" More gunfire followed. When the anchor asked Evans if he was still there, there was no response.
CBS confirmed that he was OK, and Evans was back on air shortly later.
Correction: this post initially said Evans works for KTLA.
Related
Before You Go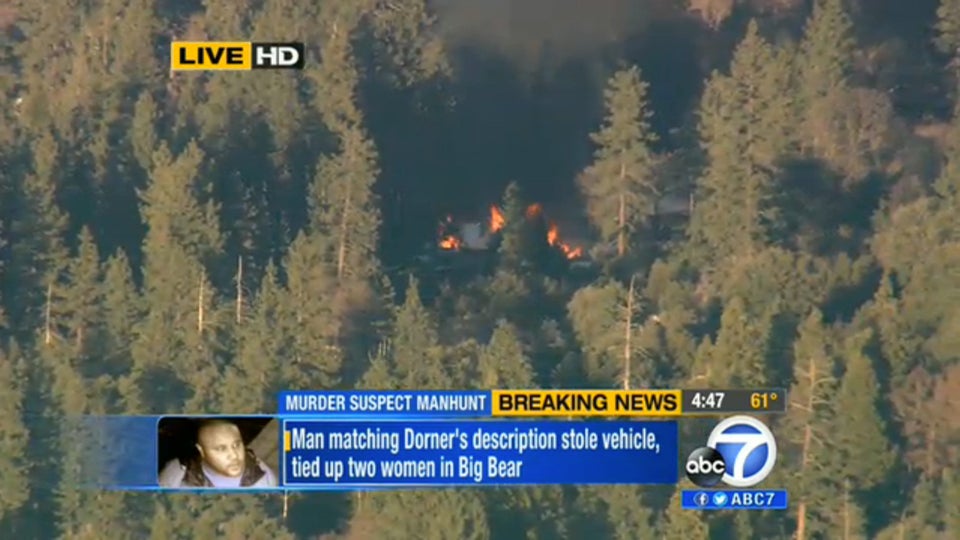 Christopher Dorner Manhunt
Popular in the Community