A crafty, former paper salesman in Taiwan turned hardship into an awesome lesson in the power of innovation with his many, many uses for paper products.
The restaurant is a unique establishment, in both aesthetic and design. The interior looks like the inside of a life-sized LEGO house (if all the LEGO blocks were the same brownish color). Carton King customers sip drinks from cups made from the recycled material, at a table made from similar material. When a customer breaks a chair (as in the video above), it is whisked away by a waiter to be recycled.
Environmentalism is the point of the Carton King Creativity Park, according to Huang Fang-liang, general manager of the park's founding company Chin Tang Paperware Co.
"It's to give people an understanding of creativity and pass on an environmental message," the general manager told Reuters. "It's to say that after using something, you can use it again."
Many of the park's attractions -- such as the Leaning Tower of Pisa and the Eiffel Tower -- are both water and flame retardant and can be toted to safety in case of typhoons.
"Those who had been in the trade a long time said to me that they had seen more paper items than the number of grains of rice I had eaten," Huang told Oddity Central. "They told me paper products were only good for printing, drawing and wiping up messes. I wanted to use paper in the same way as plastic or wood is used to create dimensional packaging, but to them it was pretty much a joke."
Related
Before You Go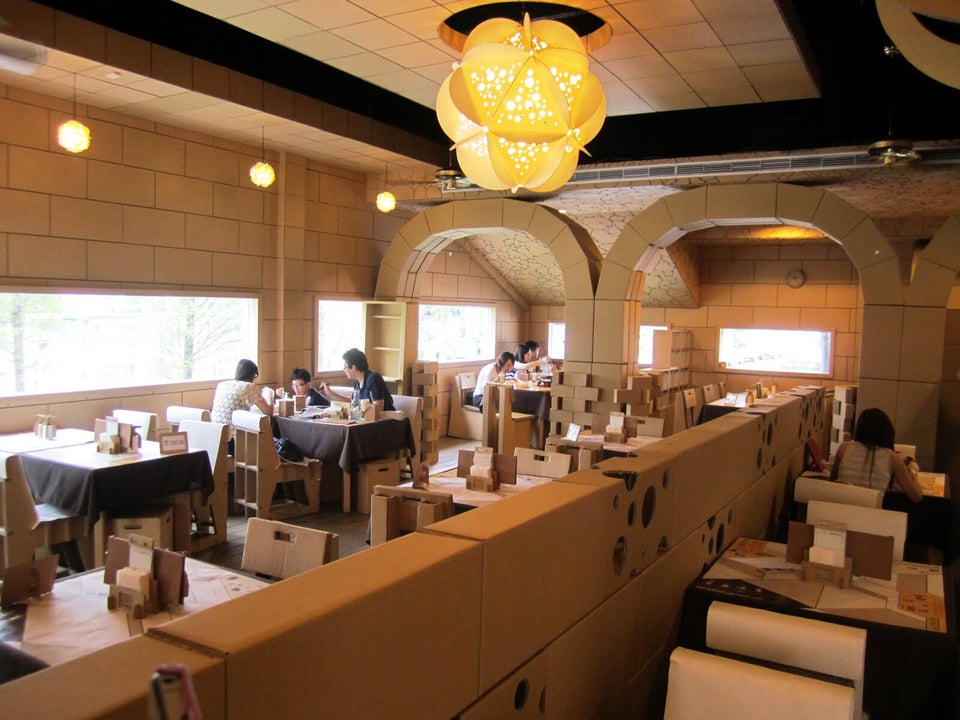 Carton King Restaurant