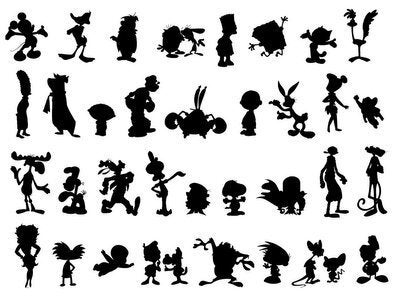 Wondering why your best friend suddenly looks a lot like Scooby Doo?
If you've noticed your Facebook friends replacing their profile pictures with cartoon characters, you're not alone.
As All Facebook notes, a new cartoon character-centric meme is spreading on the social network as users swap their photos for snapshots of their favorite cartoon characters from their childhood.
All Facebook observes that the following status update has been found with some users who have taken part in the trend, adding that it "appears that participants are supposed to switch their profile photo at some point between the 12th of November and the 30th":
NewGame: Change your profile picture to your favorite cartoon from when you were a kid. The goal of this game is not to see a human picture on Facebook, but an invasion of childhood memories until Monday. PLAY AND PASS ALONG!
Another Facebook user posted the following instructions:
From the 12th to the 22nd of November, change your profile picture on Facebook to an image from a cartoon from your childhood. The goal of the game? Not to have a single human face on Facebook, but an invasion of our collective childhood memories for the time of a week. It's up to you to take action and to forward this message.
A few people took to Twitter to discuss the Facebook meme. "Why is everyone suddenly posting cartoon pictures as their profile pics on facebook?," asked Lady_QE.
Will you take part? What was your favorite cartoon character when you were a kid?
Related
Popular in the Community