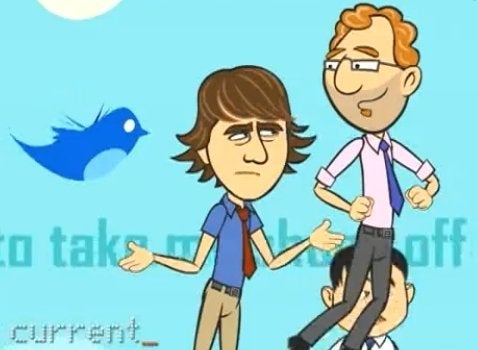 The Web series, "SuperNews!" has its season premier tonight on Current and for the first episode animator Josh Faure-Brac took on the Twitterverse and the Tweeting Tweeters who Twat on it.
In this sneak peek, Craig introduces his coworker to the newest trend in microblogging by actually flying him into the Twittersphere. There all of the site's users float around talking about their mundane lives, communicating with "bit-sized yippidy yap," trying to become Twitterlebrities.
When the newbie tells the people of the Twitterverse that they actually have no friends, the whole place collapses and the fail whale appears to eat everyone. It's pretty meta, or ridiculous, or both, whatever, it's funny.