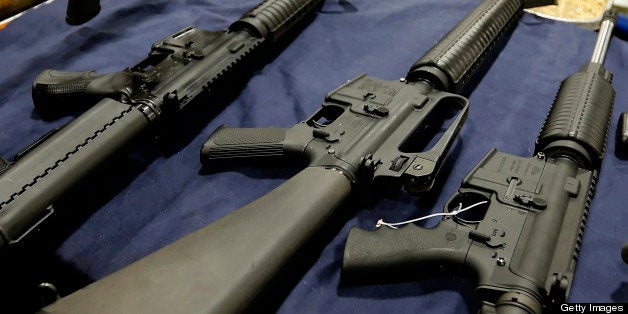 Years ago, I received a call from a lady across the street. Her husband had gone to a local ATM around dinner time. It was now 11 p.m. and he hadn't returned. The cops said he was probably out having a drink somewhere and wouldn't do anything, so I drove around looking for him. The next morning, police arrived at my neighbor's house. My wife was with her as a cop handed the neighbor her husband's wedding ring. He had been murdered that morning with a handgun after being driven around throughout the night by the killers as they tried to get cash from ATMs.
Incidents like this are way too common in the U.S. Our murder and suicide rates dwarf other countries.
I love America. Part of the reason for being an editorial cartoonist is because I can speak out about things to make America better.
It's frustrating to see how Congress legislates not on what's best for the people, but what's best for the lobbyists. I've been hitting the NRA and its congressional whores for years, putting me on the NRA enemies list, which makes me feel like I'm doing something right. I really felt that after all those little children in Sandy Hook were mowed down, members of Congress would finally enact some common sense gun control measures. Boy, was I was wrong. Republicans, along with a few red-state democrats in the senate, filibustered so it couldn't even come up for a vote. These are measures that an overwhelming number of Americans, Republicans, Democrats and even NRA members support. NRA leadership has the U.S. Congress by the short hairs and it's corrupting democracy.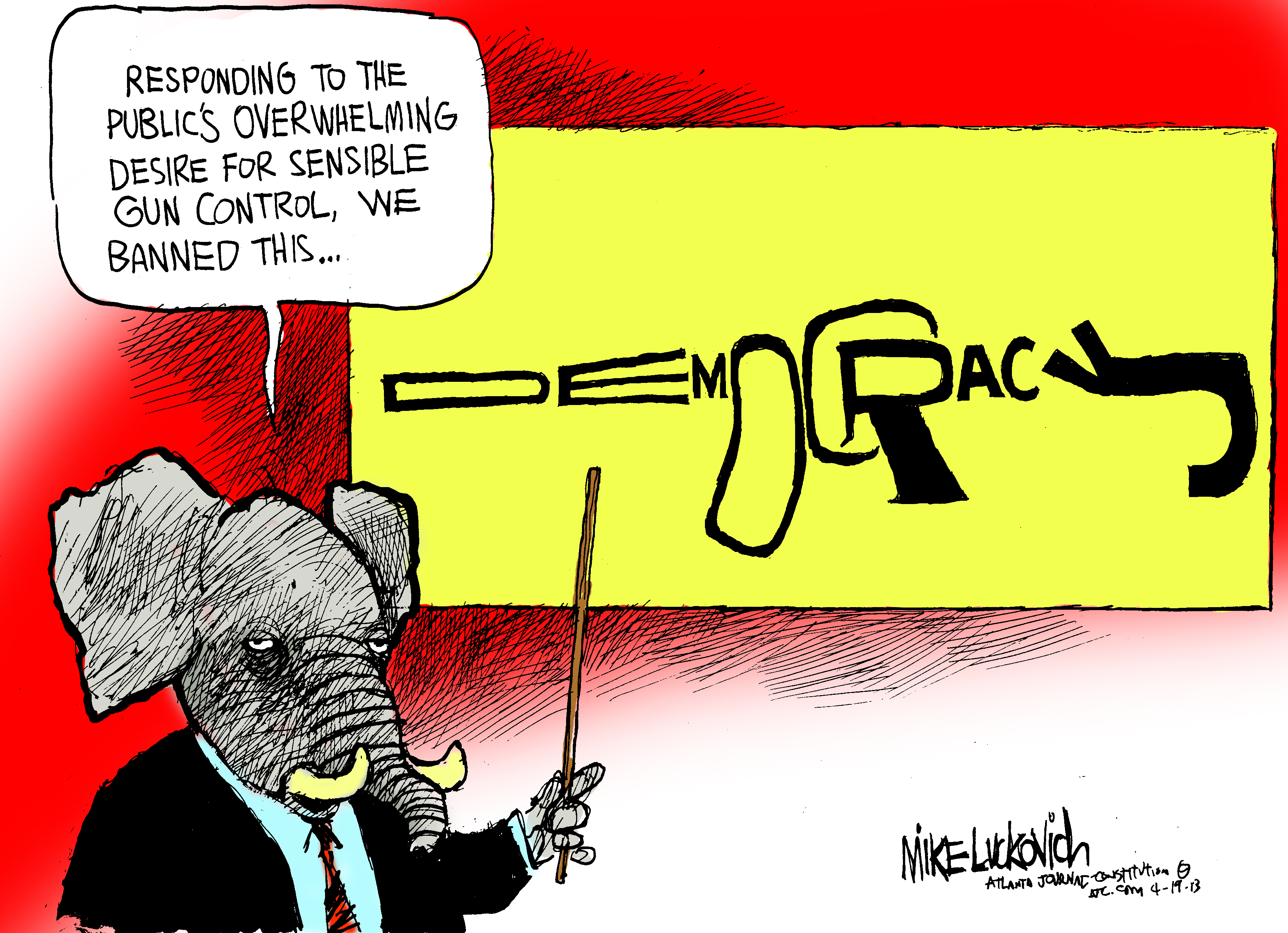 Thirty-thousand Americans die from guns each year. Cars are dangerous, so in order to own one, we're tested and licensed. With guns it should be the same, So when Ken Fisher, aka Ruben Bolling, who does the fabulous "Tom The Dancing Bug" comic strip asked me and a number of other cartoonists to participate in a video public-service announcement calling for an end to the gun craziness, we jumped at the chance.
Each of us was asked to create one scene. We were each given a topic. Mine was gun violence on college campuses. Somebody else's was movie theaters, another was school classrooms, etc. We weren't told what to draw. We each came up with our personal takes on the subject we were given. It felt good to be a part of it, but it's disappointing that it was released after the Senate killed even watered down background checks. We cartoonists realize that this is a long-term battle and will keep doing the best we can to bring about change.
To see Mike Luckovich's gallery of gun-control cartoons, click here.
Calling all HuffPost superfans!
Sign up for membership to become a founding member and help shape HuffPost's next chapter