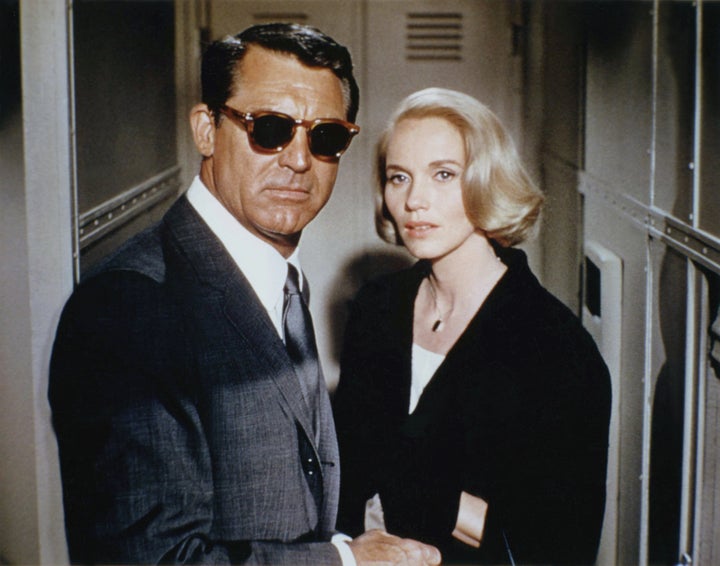 They're intriguing, sharp, enduringly classic and mysterious: We're talking about Cary Grant's sunglasses in "North By Northwest."
Whereas nobody seems to know what brand they are, it's a heated debate amongst shade geeks and style blogs. Some swear they're Tart Arnels (a descendant of the designer told Slate that's not the case) and others are sure they're Moscots. Either way, the ability to look as good Grant in a pair for yourself is not nearly as unattainable as figuring out their origin.
Warby Parker, an eyewear brand synonymous with accessible and affordable style, features several frames in its lineup this season that are close clones to Grant's. Neil Blumenthal, Warby Parker's CEO, gave us three key tips to achieving that timeless look, even if you don't have Grant's head on your shoulders.
1. It's all about juxtaposition:
"In terms of why Grant looks so great in them, the big thing is that eyewear's all about juxtaposition," Blumenthal said, adding that the rounder your face is, the more angular frames you should wear. Grant's auburn tortoiseshell frame is a stark contrast against his dark lenses, and stand out against his fair complexion. Also, "His frames are quite versatile -- if you look at the shape, it's not overly round, it's not overly angular. It fits so many different face shapes."
2. Don't forget about your skin tone:
While your facial structure is important, Blumenthal noted that you should also consider your complexion, too. Don't forget about your "color palette, or what complements your skin tones," he said. "Often, something that's too similar can look a little off, so again juxtaposition generally helps -- within a range. If there's too stark of a contrast, that can look jarring and not be as complementary to somebody's skin tone."
Because sunglasses are tinted, Blumenthal said they're typically more forgiving than eyeglasses, but you should still consider the fit. "You want the frames to be as wide as your face, not too narrow so that the temples are squeezing the sides of your face. Likewise, if they are too oversized you can look like a clown."
He added that you're good to avoid the bottom of the frame resting on your cheeks, and it's not necessarily as important that your eyes be in the center of the frame, as is the case when wearing eyeglasses.
But what about Grant's specific frames?
If you're dead set on getting those NxNW shades, Warby Parker's Ormbsby and Downing frames are close proxies.
Whichever style you pick, just make sure you don't forget one rule that Grant seemed to have forgotten: "He is so cool that nobody makes a comment that he's actually wearing sunglasses indoors in 'North By Northwest,'" Blumenthal pointed out with a laugh. "Which we would consider a big faux pas."
We reached out to the archives department at Warner Brothers in case they have notes to solve the frames mystery, and we'll update this post if we hear anything definitive.