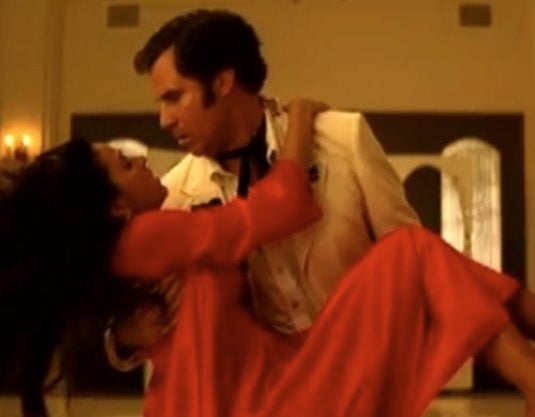 Will Ferrell is known for his impeccable comedic delivery. Will it translate to Spanish?
The "Anchorman" and "Ricky Bobby" megastar has taken a new direction in his career, starring in an all Spanish language comedy, "Casa de Mi Padre." A parody of sorts of Mexican telenovelas, Ferrell stars as Armando Alvarez, an unsuccessful rancher who is tortured by his younger, successful businessman brother, played by Gael Garcia Bernal.
As business deals turn sour and love triangles emerge, the scene gets wild and tensions flare. Luckily, there are subtitles to help the English speaking viewer, but much of Ferrell's body language is universally understood. Translation: goofy.
"Getting to do something like "House of My Father" ["Casa di Me Padre"], that we shot in September, once again was this whole thing of like, 'Oh my God. How did I get myself into this?'" he said. "Here I am, it's a 23-day shoot, entirely in Spanish, and every day, the director Matt Piedmont would say, 'It's a 23-day fever dream.'
"I would get through a day, and between getting the memorization correct in Spanish and the pronunciation, and any sort of articulation and acting with it, it was just like, 'Ahh, I did it.' Only to be hit on the car ride home with, like, 'Oh no. I got three more pages tomorrow. That was just Monday.'"
WATCH:
Popular in the Community