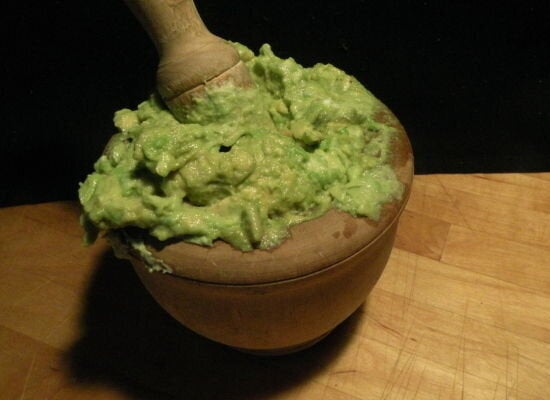 I've been on a search to find authentic Mexican fare in Manhattan for a while. After living in California for nearly 7 years, the NYC Mexican just doesn't seem to measure up: the taco shells are too hard, the carne asada doesn't have enough lime, and it seems there is a cilantro drought in the city, judging from the minuscule sprigs that don most tacos here.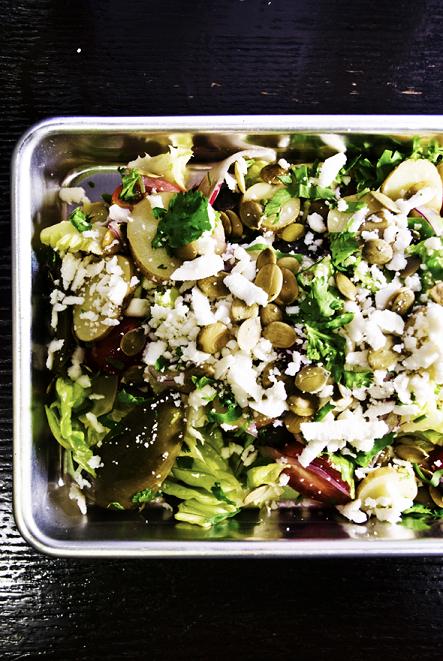 It is not so at Cascabel Taqueria on 80th and 2nd Ave. on the Upper East Side. The sports comes with superb Latin eats in a fun setting, decorated with Mexican wrestling trinkets: masks, posters, and figurines.
I started my meal with a spicy guacamole and tostadas. The guac was all avocado (no cream) and satisfyingly garlicky, with lots of lime. The avocado pummelo salad fulfilled the need for something healthy and refreshing (in preparation for the decadence to follow) -- with red onions, radishes and lots of cilantro.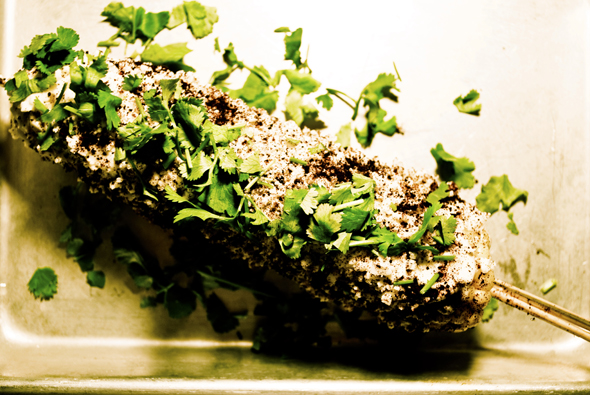 We moved on to the Mexican corn, grilled with aioli, lime and topped with plenty of cotija cheese. Folks, this is not something you want to order on a first date, as it is extremely messy, but if your dining partner doesn't mind getting a little dirty, it's a fun eating experience. The beef rib, extremely tender and flavorful, fell off the bone; not a surprise, as they braise it for 10 hours.
But the stand-out stars of my meal were the tacos. In fresh, soft corn shells, the carnitas, a slow roasted berkshire pork butt, was a delectable combination of flavors and textures. You get the crispy rim of the shells with the tender pork topped with crispy pickled red onion and a roasted chili de arbol. I felt like I was eating from a taco cart in Mexico (a fancy one, at that). The chicken chipotle taco was served with pulled chicken, avocado, green onions, and a surprising crunch at the end, thanks to the chicken chicharróns on top.
As for the cocktails, I found myself sipping on the cucumber cilantro margarita, refreshing and crisp. I'd avoid the ancho chili margarita, the flavors are a little surprising and don't seem to meld. Everything on the menu is affordable. Ranging from $4-$8 for starters, and two tacos run you $8.50. The restaurant delivers until midnight.
Cascabel Taqueria is located at 1538 2nd Ave. (at 80th Street), (212) 717-8226
Popular in the Community