 Casey Anthony suspected that her dad -- whom her attorney accused of sexually abusing her -- was the father of her dead daughter Caylee, according to that lawyer.
Anthony, who was acquitted of murdering Caylee exactly one year ago, wondered if her father George killed the toddler in order to hide evidence of the abuse, Jose Baez said.
The bombshell accusation is the latest from Baez's tell-all book "Presumed Guilty, Casey Anthony: The Inside Story."
Baez first made the allegation that George Anthony had sexually abused Casey during opening statements at her 2011 murder trial. Anthony was accused of killing her two-year-old daughter, lying about it and disposing of her remains.
"It all began when Casey was eight years old and her father came into her room and began to touch her inappropriately and it escalated ... She could be 14 years old....and go to school and play with the other kids as if nothing [had] happened," Baez said.
George Anthony denied the allegations when he was called to the stand to testify.
DNA testing later revealed neither George nor Casey's brother, Lee Anthony, was Caylee's father.
During Casey Anthony's murder trial, her father also denied knowledge of Caylee's death.
In his book, Baez again alleged Casey Anthony was regularly abused until she was 12. Baez speculates the abuse tapered off because George Anthony was afraid of getting his daughter pregnant.
The book also alleges that Casey Anthony was molested by her brother. Casey Anthony allegedly suggested her brother had learned the behavior from their father.
Baez said the defense team had initially wondered if George or Lee Anthony could have been Caylee's father. Casey Anthony had suspected that too and, according to the book, told a psychiatrist she was worried about the possibility because her father had sex with her around the time she became pregnant with Caylee.
Prior to the murder trial, Baez said he and co-counsel Cheney Mason told George Anthony that Casey claimed he abused her. Baez said George "sat for perhaps 40 seconds with his head bowed. He didn't say a word. We certainly noted that he didn't deny it. Cheney and I looked at each other in wonderment."
Baez recalled that George finally said "Oh my God."
It was during the start of the trial that Baez had told the jury that Caylee was the victim of an accidental death and not a murder as the prosecutors contended.
"Caylee Anthony died on June 16, 2008, when she drowned in her family's swimming pool," Baez said in court.
CASEY ANTHONY PERSONAL PHOTOS: (Article Continues Below)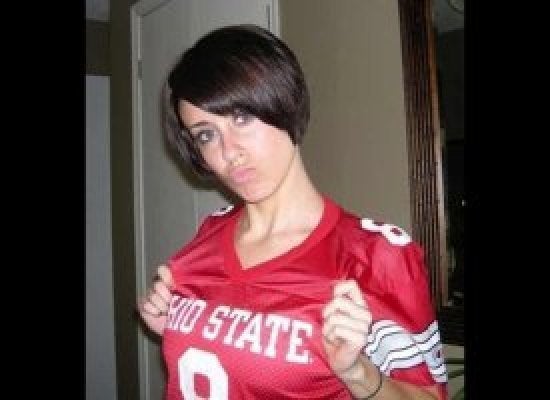 Casey Anthony Personal Photos
According to Baez, Casey Anthony and her father were home alone on the day the alleged accident occurred. The attorney said it was in the early morning hours of June 16 that George noticed Caylee was missing and he and his daughter began a frantic search -- looking under beds and in the garage. It was during that search that George Anthony decided to take the search outside, to the above-ground pool, Baez said.
"As Casey came around the corner [of the pool] she saw George Anthony holding Caylee in his arms," the defense attorney told the jury. "She immediately grabbed Caylee and began to cry. Shortly thereafter, George began to yell at her: 'Look what you've done. Your mother will never forgive you and you will go to jail for child neglect for the rest of your frigging life.'"
In his book, Baez said Casey Anthony wondered if her father "was doing something to her (Caylee) and he tried to cover it up."
In court, George Anthony denied having any knowledge of his granddaughter's death.
"I would have done anything I could to save my granddaughter," George Anthony testified.
Contacted by Fox News on Thursday, George Anthony's attorney, Mark Lippman, said his client has no comment on Baez's book.
Baez, according to his book, remains convinced George Anthony knows a lot more than he has let on.
"George never saw himself as the bad guy. Instead, as is common with abusers, he saw himself as the victim of Casey's treachery," Baez wrote.
Support HuffPost
The Stakes Have Never Been Higher
Related
Popular in the Community