 (SCROLL DOWN TO VOTE IN THE POLL)
"We made an offer of a half-a-million dollars, but ... she would receive 10 percent of [any additional profits], and the reason why I did that is I'm still ambivalent as to how well this will do," Flynt said.

"But in case it goes viral and there's this huge interest and everybody wants to see the photographs, well, you know, millions could be made, so we don't know," Flynt continued. "But, I think it was generous of us to put a percentage of the profits in for her because it could amount to a great deal more money."
On July 5, a jury of seven women and five men acquitted Anthony, 25, of killing her 2-year-old daughter Caylee. The jury did, however, find her guilty of four lesser counts of lying to police officers about the disappearance of her child -- a decision she is appealing. Credited with good behavior and time served, Anthony was released from jail on July 17. Her current whereabouts are unknown.
Flynt said he did not necessarily agree with the verdict in the Anthony trial but has come to accept it.
"We can't trash our legal system and try to dismantle it or set it aside just because we're not happy with one particular verdict," he said. "You know, people need to get a life and move on."
If Anthony agreed to pose nude, Flynt said a portion of the profits earned from the sale of the magazine would go to abused children and abused children's shelters.
Hefner said, "I wouldn't reward someone like that."
Substituting for Grace Thursday, Jean Casarez, from "In Session" on the truTV network, asked Flynt what he thought about Hefner's comments. He replied:
"Mr. Hefner is 86 years old, and he's still living in the 1950s ... looking at the Marilyn Monroe centerfold. He was never really able to grow with the times, and that's why 'Playboy' has all the problems they have. But I'm not interested in bashing Hef now."
Flynt said he did not consider approaching Anthony with a deal until fans of his magazine began pestering him about it.
"People have been coming to me in droves, you know, wanting this," he said. "I've never seen that happen before. ... I think a lot of people really think that she is attractive and they would like to see her in that sort of a layout."
Casey Anthony's not the first controversial figure who Flynt has approached. Last month, in a blog for The Huffington Post, he offered ex-Rep. Anthony Weiner (D-N.Y.) a job after Weiner admitted he sent inappropriate messages and photos to women online.
"After having learned of your sudden and compelled resignation from your Congressional post, I would like to make you an offer of employment at Flynt Management Group, LLC in our Internet group," Flynt wrote. "As a Congressman, you are known for your intensity and perseverance. I believe that this attitude, combined with your service in the House of Representatives' Committee on Energy and Commerce, will make you a valuable asset to this corporation."
In regard to Anthony, Flynt said she could make millions of dollars if she accepted his offer.
"If they want to get their hands on big money, they've got to go through me," Flynt said on Nancy Grace. "Anything else that they get paid will be chicken feed."
Casey Anthony's attorney, Jose Baez, did not immediately respond to a request from comment from The Huffington Post Friday.
CASEY ANTHONY PERSONAL PHOTOS: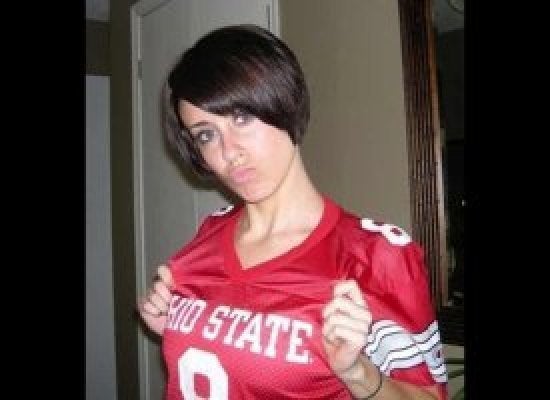 Casey Anthony Personal Photos
Related
Popular in the Community