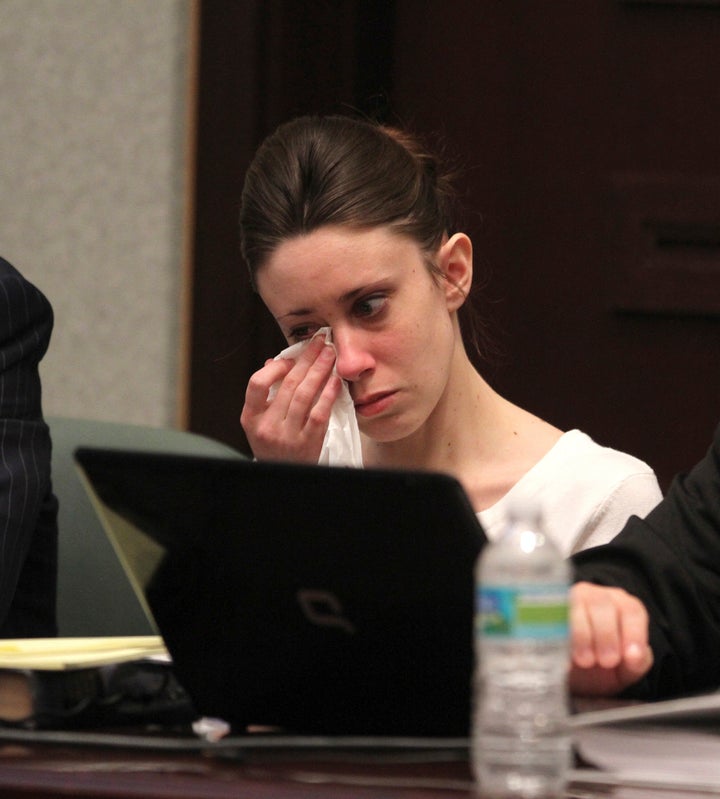 ORLANDO, Fla. -- Casey Anthony's attorney shocked a packed courtroom during opening statements Tuesday, telling the jury that Anthony's 2-year-old daughter Caylee was the victim of an accidental death and not a murder as the prosecutors contended.

Attorney Jose Baez's words reverberated through the courthouse. Florida police had said for nearly three years that Anthony had led them to believe her child had been kidnapped by her babysitter, leading to one of the biggest searches for a missing child in U.S. history. Now, the defense is saying that this mother was unable to tell the truth after years of abuse.

"How in the world can a mother wait 30 days before ever reporting her daughter missing?" Baez asked in open court. "It's insane. It's bizarre. Something's just not right about that .

"Well, the answer is relatively simple -- she never was missing. Caylee Anthony died on June 16, 2008, when she drowned in her family's swimming pool."

WATCH:
According to Baez, Casey Anthony and her father, George Anthony, were home alone on the day the alleged accident occurred. The attorney said it was in the early morning hours of June 16 that George noticed Caylee was missing and he and his daughter began a frantic search -- looking under beds and in the garage. It was during that search that George Anthony decided to take the search outside, to the above-ground pool. Baez said.

"As Casey came around the corner [of the pool] she saw George Anthony holding Caylee in his arms," the defense attorney told the jury. "She immediately grabbed Caylee and began to cry. Shortly thereafter, George began to yell at her: 'Look what you've done. Your mother will never forgive you and you will go to jail for child neglect for the rest of your frigging life.'"

It has long been reported that Caylee was last seen on June 16, 2008. Her disappearance, however, was not reported until July 15, 2008, when Casey Anthony's mother, Cindy Anthony, called 911.

"I found out my granddaughter has been taken, she has been missing," Anthony said. "My daughter [Casey] finally admitted that she's [Caylee's] been missing."

Questioned by police, Casey Anthony alleged her daughter had been abducted by her babysitter. Multiple searches were conducted and, in December 2008, a former Orange County meter reader named Roy Kronk found Caylee's remains near her family home.

Up until Tuesday, Casey Anthony, 25, had claimed her daughter was abducted by a babysitter. She is accused of multiple charges, including capital murder, aggravated child abuse, aggravated manslaughter of a child and misleading law enforcement. The prosecution seeks the death penalty.

The stunning revelation at Anthony's trial emerged after a two-and-a-half-hour-long opening statement by Assistant State Attorney Linda Drane Burdick. The prosecution alleges Anthony is a pathological liar who is guilty of the crime of murder in the first degree.

"As difficult as it may be for anyone to accept that a mother would intentionally kill her own child -- from the evidence you will hear in this case there is no other conclusion that can be drawn," Burdick said. "No one but Casey Anthony had access to all the pieces of evidence in this case ... no one else lied to their friends, to their family, to the investigators. No one else benefited from the death of Caylee Marie Anthony."

Burdick alleged that Caylee's death allowed Casey to "live the good life." The evidence in the case, she promised, would show Caylee was "murdered by her mother."

Baez countered the prosecution's allegations involving the nanny whom Anthony had previously said kidnapped her child, as well as her alleged claims of a job at Universal Studios. Rather than continue to purport the mysterious nanny's alleged existence, Baez admitted his client had fabricated the babysitter long before Caylee was reported missing.

"For two years [Casey] pretended she had a job and pretended she had a nanny," Baez said. "Is that normal? Is that what normal people do?" Those lies, Baez alleged, were to protect Caylee. "[Casey] lived a lie to protect her child. She forced herself to live in a world she wanted to. Not the one she was thrust into."

The lies, Baez alleged, stemmed from years of sordid sexual abuse that Anthony allegedly suffered at the hands of her own father, George Anthony.

"It all began when Casey was eight years old and her father came into her room and began to touch her inappropriately and it escalated ... She could be 14 years old, have [had] her father's penis in her mouth, and go to school and play with the other kids as if nothing [had] happened," Baez said.

George Anthony, who was present in the courtroom and sat quietly with a Bible on his lap during opening statements, was red-faced and visibly upset by Baez's allegations.

The defense attorney also took aim at Casey's older brother, Lee Anthony, alleging he tried to "follow in his father's footsteps."

"On certain occasions when he was a teenager, [Lee] attempted to also touch his sister, although it didn't go as far," Baez said, adding: "These ugly secrets will come out at this trial. And you'll see what makes Casey Anthony act the way she does."

But what about Caylee? Why the cover-up? According to Baez, the alleged sexual abuse, as well as Anthony's "incredible dysfunctional" family life was to blame.

"After Caylee died, Casey did what she's been doing all of her life, or for most of it -- hiding her pain," Baez said. "Going into that dark corner and pretending that she does not live in the situation she was living in. She went into the deep, dark, ugly placed called denial to pretend as if nothing was wrong."

Caylee's death was, her attorney alleged, a horrible tragedy.

"Casey should have been stronger. Casey should have called 911. Casey should have done the right thing and that's what she's guilty of," Baez said. "[But] she's not guilty of murder ... This is a sad tragic accident that snowballed out of control and was covered up."

But was it an accident? Burdick alleged Caylee's death was premeditated and, as evidence, she pointed to computer forensic analysis that allegedly shows Internet searches were conducted on a computer inside the Anthony family home in March that contained the words "Chloroform, alcohol," "household weapons," "neck-breaking" and "self defense."

"There could have been no other user making those searches than Casey Anthony," Burdick said.

The veteran prosecutor also alleged that Anthony threw out her daughter "like she was just another piece of trash." Burdick added: "Caylee spent many months in that spot -- roots encircled the blanket, wrapped themselves into the bags that she was in."

Baez did not offer an explanation today for what George and Casey Anthony allegedly did with Caylee Anthony's body after she drowned but he did indicate that Kronk may have hid it in the woods. It was, however, never explained how the meter reader would have first stumbled upon the remains.

Casey Anthony sat stoic through much of the opening statements. She cried briefly when a photo of Caylee's skull was shown and appeared disgusted when the allegations of sexual abuse were raised but for the most part appeared restless.

Once opening statements were finished, George Anthony was the first witness called to testify in court. While on the stand prosecutors asked him if he had ever molested his daughter, to which he responded, "No sir."

George Anthony denied having any knowledge of his granddaughter's death and said he knows nothing about the drowning Baez mentioned in his opening argument.

"I never knew of anything that happened to Caylee until our lives started to unfold on July 15 and Caylee was found on December 11," Anthony said. "I would have done anything I could to save my granddaughter."

Anthony also denied disposing of his granddaughter's body.

Not long into George Anthony's testimony, court was recessed until 9 a.m. Tuesday.

It is too soon to speculate on who the jury might be siding with, but both sides seem confident they will win.

"This is not a murder case ... end this nightmare by sending [Casey] home," Baez said.

Burdick: "At the end of this case, you will have no trouble concluding that Caylee Anthony was murdered by her mother."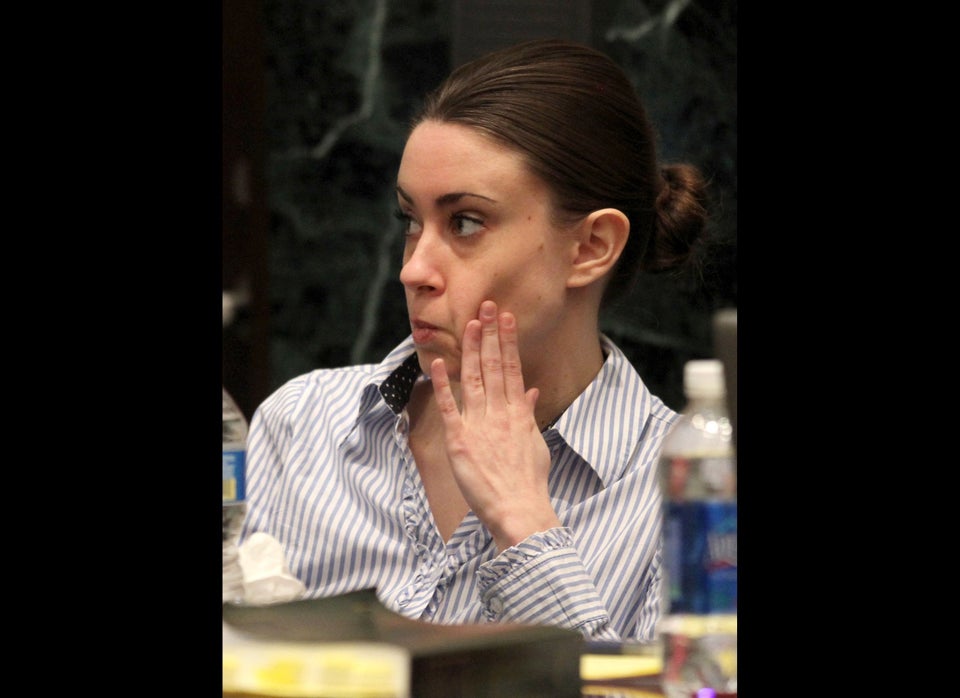 Casey Anthony Trial
This report has been updated.
Popular in the Community