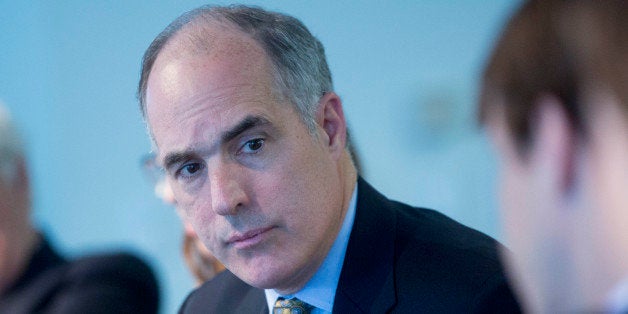 WASHINGTON -- As members of the Senate hurried out of town Wednesday ahead of a major snowstorm, Sen. Bob Casey (D-Pa.) quietly introduced a bill that could help keep tens of thousands of young people in the classroom and out of the juvenile justice system.
The Keep Kids in School Act, introduced Wednesday, aims to reduce the number of kids suspended from U.S. schools each year by encouraging school districts to collect detailed information about disciplinary practices and by providing additional resources to school systems struggling with high suspension rates.
"Over the course of one school year, the number of children suspended could fill the seats at [Pittsburgh Steelers stadium] Heinz Field nearly 54 times," Casey said in a statement, referring to the nearly 3.5 million students nationwide who were suspended from school in 2012, the most recent year for which data are available. "This legislation will give more schools the tools they need to keep children in the place that is most likely to lead to a successful life: the classroom."
The bill is the latest piece of a nationwide movement to reform what are known as zero-tolerance discipline practices, which typically mandate harsh punishments for even minor violations of school rules, like breaking dress code and being tardy. Casey's proposal also comes amid a growing body of research showing that suspensions often disproportionately impact minority and disabled students, and that students who are suspended are more likely to drop out of school before graduating.
More than a dozen educational advocacy groups have already backed Casey's bill, including the American Federation of Teachers and the National Council of La Raza.
"When students of color and students with disabilities commit the same offense as others, they are far more likely to be suspended, expelled, subject to physical punishment, and referred to the police," Wade Henderson, the president and CEO of The Leadership Conference on Civil and Human Rights, an umbrella group of American civil rights organizations, said in a statement Thursday.
"These disparities start a vicious cycle for these students, who fall further behind in class time, suffer from lower self-esteem, and then either drop out or land in the criminal justice system," he continued. "Passage of the Keep Kids in School Act would be an important step forward in on the path to narrowing this deep-seated disparity and toward creating a more equitable education system."
As of Friday, the Keep Kids in School Act had yet to garner any cosponsors, but a Casey spokesman said, "Senator Casey is hoping to include this legislation in the upcoming reauthorization of the Elementary and Secondary Education Act, and we're hopeful this is legislation will quickly gain bipartisan support."
The bill could face early opposition from conservatives in both chambers, who oppose any extension of the federal government's role in education policy. But as Republicans and Democrats increasingly find common ground on efforts to reform the nation's criminal justice system -- starting with changes to mandatory minimum sentencing laws -- bills like Casey's could offer lawmakers a new avenue through which to help keep kids out of what's frequently viewed as a virtual pipeline that all too often runs from the principal's office to the criminal justice system.
In the meantime, cities and states across the country are testing new ways to keep troubled kids in school longer -- and out of the juvenile justice system.
Before new laws went into effect in Texas in late 2013, students in the state could be ticketed by police with a Class C misdemeanor for breaking school rules. In the first half of last year, there was a 71 percent drop in the number of tickets issued to students by public school police officers.
In Chicago Public Schools, nearly a decade of zero-tolerance discipline practices are slowly being phased out and replaced with new models, like student juries, which aim to keep kids in school while holding them responsible for their actions. In 2014, Chicago Mayor Rahm Emanuel announced that student suspension rates had fallen 36 percent over the past three years. Suspension, he said, "happens so much less frequently, which also results in more kids on track to graduate and go on to higher education."
Support HuffPost
The Stakes Have Never Been Higher
Before You Go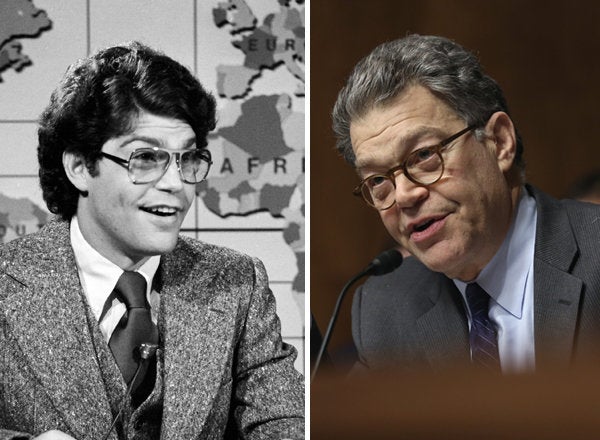 Politicians Then And Now
Popular in the Community