While we worship at her feet no matter which identity she's assuming -- like any good cult member should -- the latter accomplishment is what's currently fueling our Case Case obsession.
"Touching the Art" has been called "the first all-female, all-art talk show," and that's basically what it is, with a few comedic caveats. Ellison dons her usual uniform -- black on black with a jean jacket -- and adopts her signature deadpan, Kardashian-esque persona. She then proceeds to moderate a panel discussion between three female art figures, be they writers, curators, gallerists or artists.
"What is art? Why? Who cares?" she ponders, feigning an ambivalent, pretentious attitude familiar to most people who've frequented a gallery opening. "Is everyone just a thieving plagiarist?" The prompts dart from topics like gender representation in the art world to wealth imbalance, sometimes amounting to serious conversations other times goading art celebrities like Catherine Opie to mime the birth of a baby James Franco from a mother Andy Warhol. Either way it's entertaining.
"Shaw Bowman at Ovation, Bettina Korek and I wanted to develop a show about art that reached not only the art world, but also a larger audience that might not relate to art or even 'hate' art," Ellison explained in an email interview with HuffPost. "Many people in the art world 'hate' art at least some of the time and that's usually what people in the art world talk about and it's usually funny."
But the show isn't all about hate. Ellison herself is an art school alumna, and comedy has become one of the many ways she attempts to make the shadowy world accessible. "I love art for all the cliché reasons. Art changes the way we think about life, elevates communication, and improves quality of life in society. Every industry shares those imbalances."
So far the show has run two episodes, both of which you can watch on YouTube. Guests like New York Times critic Jori Finkel and gallerist Michelle Papillion sincerely talk about the frustrations of the art world and the disillusionment that can ensue, allowing the awkward hosting of Ellison to wash over them in the best ways possible. Read on to check out more of our interview with Ellison, and check back in with Ovation for the next installment of the series to come.
What's the story behind the title?
It's sensual. Also, it describes an approach to art that is unconventional or not allowed in the formal art world. At the museum, you're not allowed to touch the art, bring food or drink, and you have to check your backpack. We allow food, drink, and unchecked bags on "Touching the Art."
How do you pick your guests -- is there a strategy here (beyond choosing women!)? And how "in" on the joke are they?
There is an intensive application and selection process and all applicants must provide proof of gender. JK. All we want is women who care about and make art to propagate discussion, critical thinking, and education of these subjects. They're as in on the joke as anyone would be. I ask questions that don't have one answer, maybe don't even have an answer. And self-awareness is more popular in the art world than one might think.
[Editor's Note: At this point, we decided to begin a lightning round of questions.]
No. (Short for "North")

F*ck/Marry/Kill: Damien Hirst, Lady Gaga, Jeff Koons?
Ew!

What flavor is the Casey Cult Kool Aid?
Red.

Who are you convinced is an undercover performance artist?
All authority figures.

Is comedy evil?
No, it's animal.

If Andy Warhol had a muse today, who/what would it be?
Zuckerberg.

If you could bring three dead female guests on the show, who would they be?
All female ghosts welcome.

If James Franco agreed to reenact any one of Marina Abramovic's past performance art pieces with you, which would you choose?
Any is fine.

If you were a contestant on the "Post-Anything Game," what would be the first movement you'd invent?
Post-Boredom.

If you could have one hour alone with any artwork what would it be and what would you do?
Turrell Haunted House.

What will your dying tweet say?
Related
Before You Go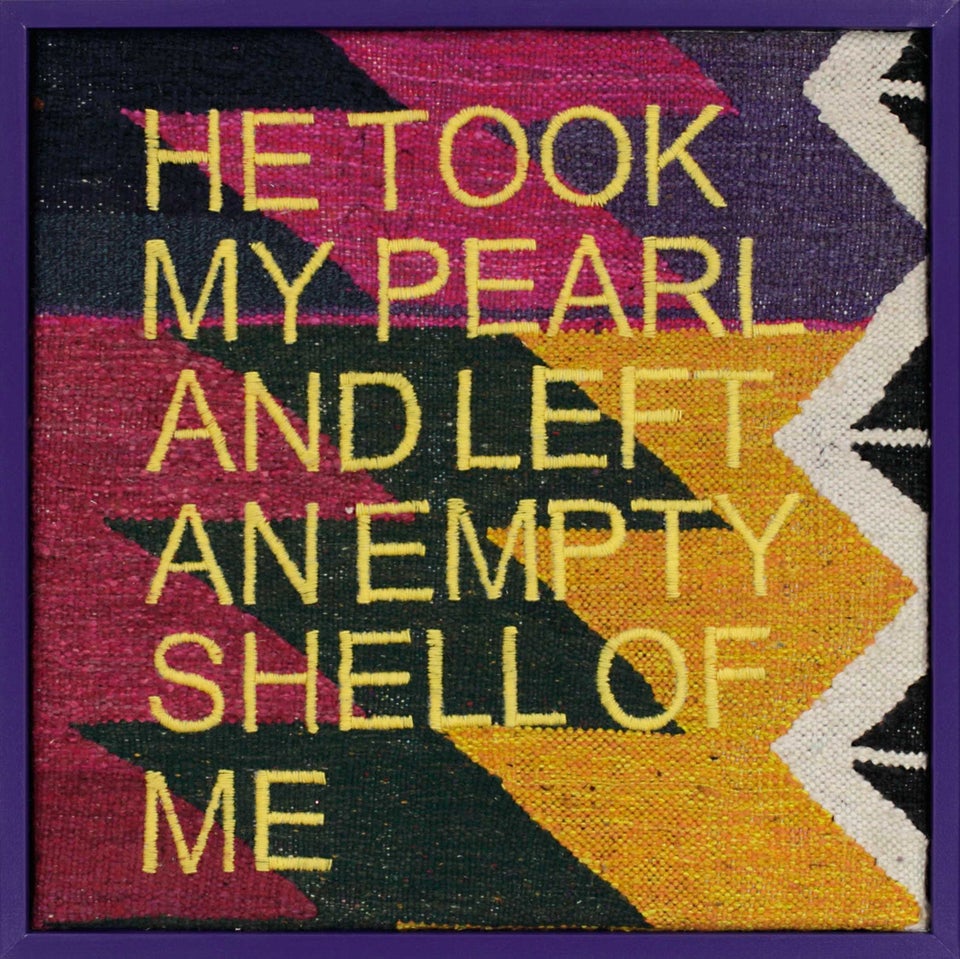 Heartstrings
Popular in the Community