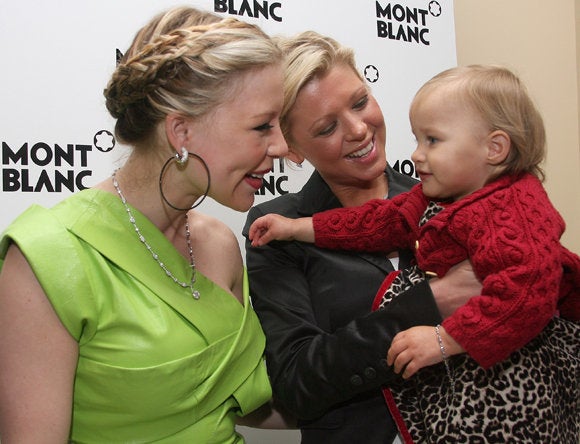 **Scroll down for video and photos**
Fallen heiress Casey Johnson leaves behind an attention-hungry fiance and, sadly, a three-year-old daughter. Casey adopted Ava-Monroe (named after her idol Marilyn Monroe) from Kazakhstan in 2007.
Last year Casey's mother, Sale, took custody of Ava when she became concerned over the little girl's safety. In December Casey and Tila Tequila flew out to New York in an attempt to reclaim Ava from Sale but came back empty-handed. Ava remains under her grandmother's care, although other bizarre custody offers have been forthcoming.
In the 2007 video below Casey sat down with MTV correspondent SuChin Pak to talk about the as-yet incomplete adoption process and her ideas about caring for little Ava.
Like Angelina Jolie, Casey first tried adopting from Cambodia. She fell in love with a 2-year-old named Lavissa there in 2005, but the country's adoption laws prevented her from bringing the girl home. Casey became hopeful again when her godmother, Diandra Douglas, Michael Douglas's ex-wife, adopted a baby girl from Kazakhstan.
"She's the most beautiful baby I've ever seen," Casey said. "She's blond-haired, blue-eyed, looks just like Diandra, and I thought, 'Oh, my gosh! This is what I'm going to do."
Casey got a referral for a Kazakh agency and without hassle was sent a picture of the baby girl she would adopt. "It was the best day of my life," she said about seeing her future daughter's picture. Casey said she didn't plan on spoiling Ava, but wanted to make sure she looked stylish.
"Obviously I want her to look the best that she can the cutest that she can," she said. "So I'm going to buy her a lot of clothes."
Here they are in February 2008 with Tara Reid: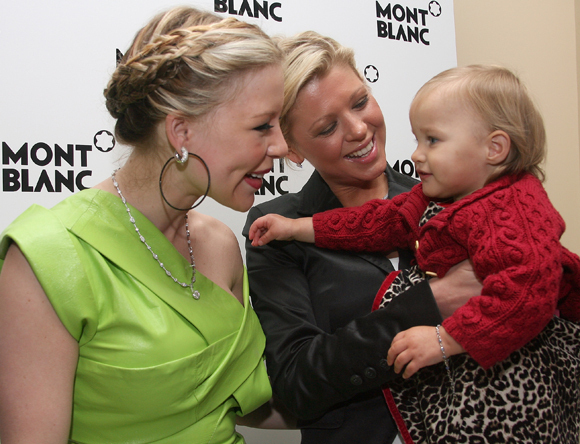 And Joan Collins: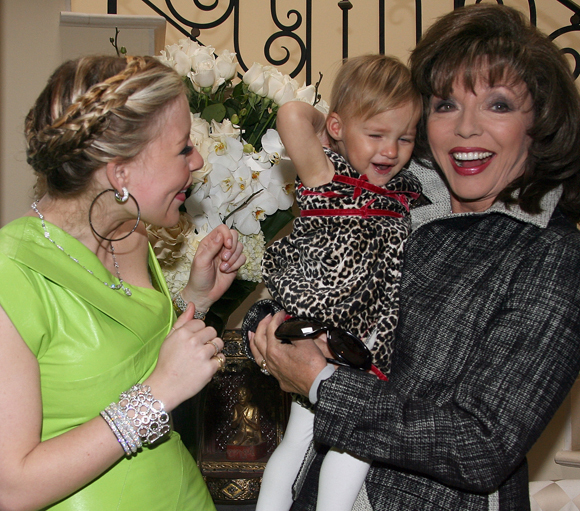 WATCH:
Popular in the Community