We've heard lots of talk about men modeling in the world of womenswear, like Stav Strashko and the more famous Andrej Pejic. But a woman modeling exclusively in menswear -- not "menswear inspired" blazers and oxfords but actual men's clothing -- is a rarer sight.
Enter Casey Legler, a female model with a contract for Ford's mens division. Legler, who also works as an artist, sounds decidedly girlish when speaking; but her close-cropped hair, neck tattoos and lanky frame give her just enough of a masculine look to model suits and baggy jeans as convincingly as the next male model.
"As far as I know, there are no other women exclusively modeling as male models," Legler tells Time magazine. It all started when Legler's pal, photographer Cass Bird, asked her to model as a guy for a Muse Magazine shoot. She pulled it off with aplomb, landing herself on the men's board at the legendary Ford modeling agency.
"What I wish," says Legler, "is that we all get to be exactly who we are." Amen to that. Watch Time's exclusive interview with Legler in the video above and read more at Time.com.
See another androgynous model making it big: Andrej Pejic.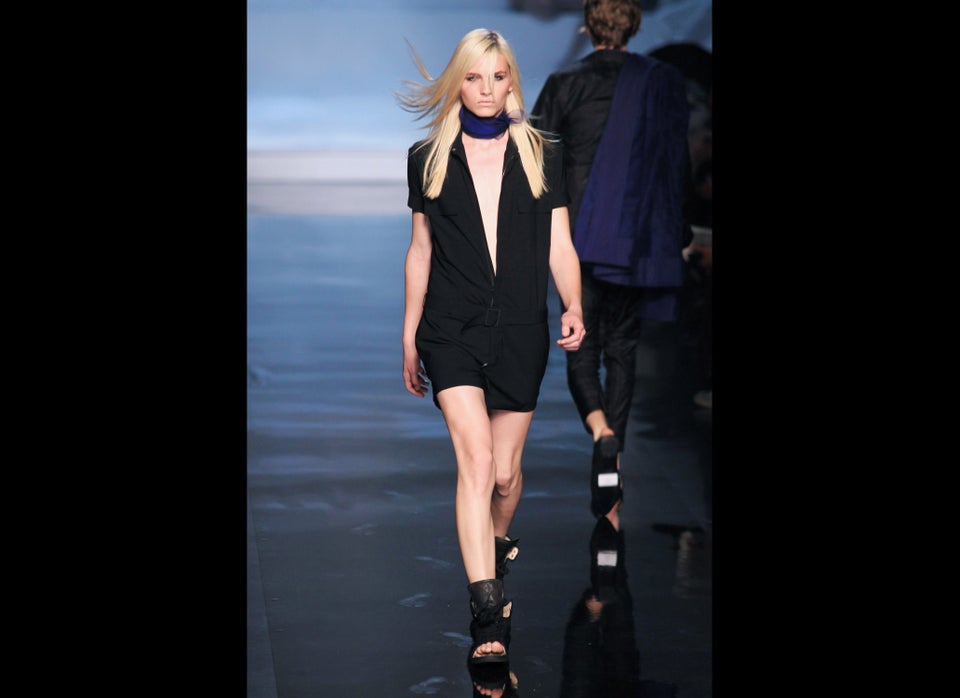 Andrej Pejic Major Campaigns and Runways