On Friday, Apple released its new iPhone 5S to customers. But for many, the launch day was the culmination of many days spent waiting in line hoping to become one of the first to own the coveted gadget.
Depends on who you ask. As seen in this short film by independent filmmaker Casey Neistat, most of the people he interviewed waiting in line -- some had spent up to 14 days on the streets, traveled from other countries and, in one case, slept in a trash bag -- can't answer his simple question: WHY?
Dare we say a case of fool's gold?
Related
Before You Go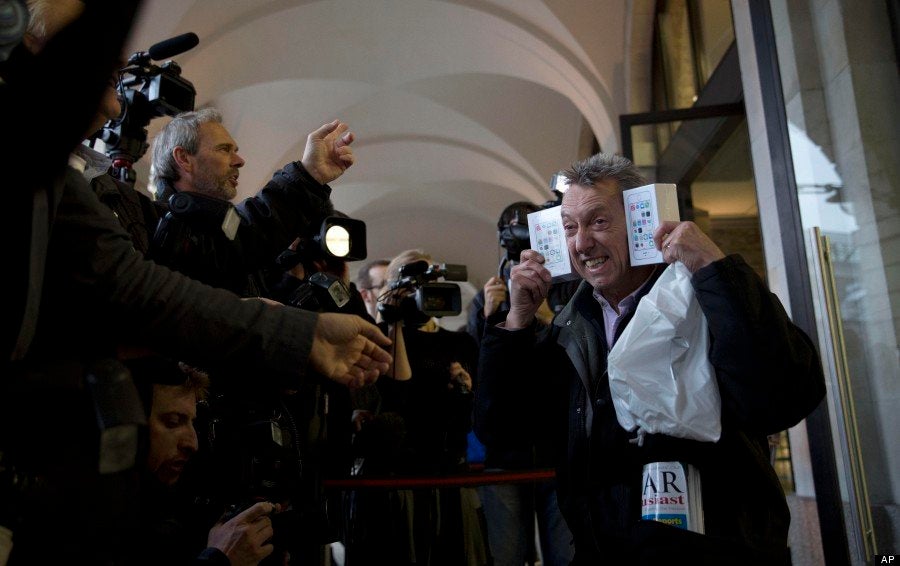 New iPhone Buyers Can't Control Themselves
Popular in the Community