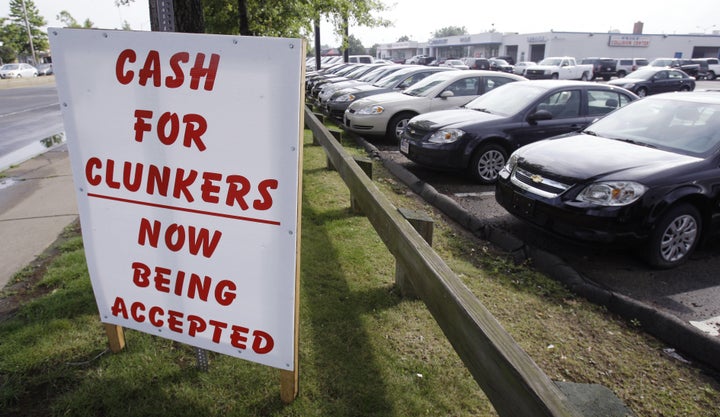 We've seen the success of the Cash for Clunkers program. I'd like to see the administration go forward with a program called Cash for Fatties.

According to a recent report from the Trust for America's Health (TFAH) and the Robert Wood Johnson Foundation (RWJF), the Top 5 states that have the highest percentage of overweight people are all Republican red states. In fact in the Top 10 ranking of most overweight states, only Michigan (ranked 8) and Ohio (tied for 10th) are the only blue states among a field of red.

Here is the report.
Basically, people in the thinner and mostly bluer states are paying for the healthcare costs of all of the uninsured and Medicare covered individuals in these red states. It's no secret that the more overweight a person is, the greater likelihood that his/her medical costs increase. Thus, the blue states in which we want a public option, are paying the costs of the red states where they oppose it.

Therefore, here's what I propose. The government should institute a program in which people are paid to lose weight. You can only register for this program if it is determined that you are heavily overweight. If you enroll in a weight loss program like Weight Watchers, (the gov't will pay for it whether you have health insurance or not) and lose a significant amount of weight, the gov't will pay you a fee. If you keep the weight off after 6 months or a year, the gov't will give you an additional payment.

I guarantee medical costs will drop for these individuals. In addition the cost on the system by everyone else will also decrease.

Support HuffPost
A No-B.S. Guide To Life
Related
Popular in the Community