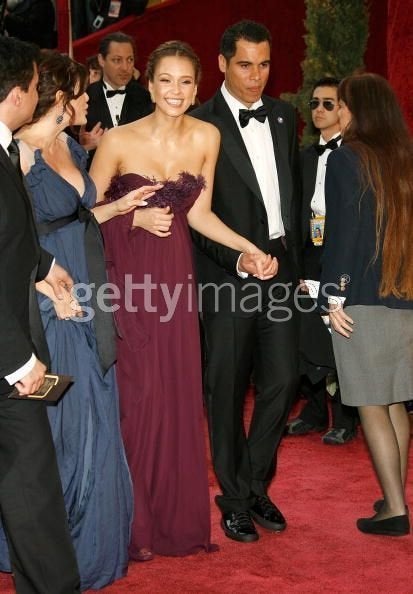 Cash Warren has it all -- good looks, gorgeous wife (hello, Jessica Alba!) and daughter, popping career -- he's the kind of guy you'd be wildly envious of in high school because he was the star basketball player and dated the head cheerleader. But reality often diverges from Hollywood fantasy.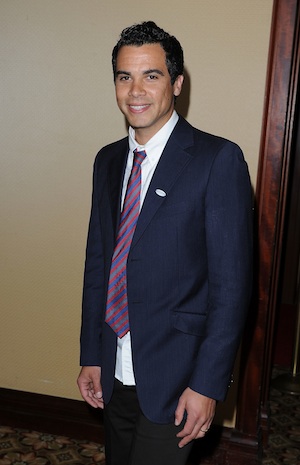 "I got teased quite a bit from age 12-16 because I had really bad acne. But fortunately it helped me realize at a young age that the cool kids were the ones getting good grades and excelling in class."
That drive took Warren, the son of an acclaimed African-American actor and white mother, across the country from Los Angeles to Yale. There he met some of his closest friends and found the creative atmosphere that helped nurture his entrepreneurial instincts.
Today, Warren is building a new media empire and establishing himself as a modern-day mogul with an outlook that's both eclectic and fully integrated. Warren rejects boxing himself in under the title of "producer." Instead he views his job as "synthesizing, packaging and connecting" for clients in the new Hollywood -- a place that requires a much more fluid and malleable business model today than in the past.
"A contemporary producer is an action-oriented problem solver who works with smarter and more talented people than themselves to create product. Products can mean anything from TV shows and films to web applications and consumer brands."
Using a multidisciplinary approach common of the successful under-40 set, he's been able to develop several forward-thinking businesses. One is Verso Entertainment, a movie production company that focuses on socially compelling documentaries. Alongside professional basketball players Steve Nash and Baron Davis, Warren helped launch Apoko, a digital-media strategy group that helps celebrities and professional athletes navigate social media. He even founded a game web site called Ibeatyou.com.
I reached Cash by phone in Los Angeles after he spent the morning touring preschools for his daughter, Honor. Below is a condensed version of our 30-minute conversation.
Natalia Brzezinski: Tell me a little bit about your production company, Verso Entertainment.
Cash Warren: Verso creates, develops, producers, packages, and finances content for all platforms, whether that's film, TV or digital. We tell stories that appeal to young demographics while still having enough substance and credibility to entertain adults.
We're in the process of merging with a New York-based production company that will expand our in-house services. We want to be able to offer young talent a suite of services that range from pre-production through post production. Over the next few years we hope Verso is able to own more IP, expand our library, and increase the amount of content we produce.
Describe your fantasy movie ensemble?
A romantic comedy set in the world of Salesforce.com starring Parker Posey, Piper Perabo, Alan Alda, Azis Ansari, Danny DeVito, David Duchovny, Chevy Chase, Charo, Joe Jonas, and January Jones.
As a biracial child, were you ever teased?

Growing up in L.A. and France, it wasn't much of an issue. I've always felt very comfortable in who I am -- being part black and part white.
The enthusiasm of the young generation for President Barack Obama seemed organic and unparalleled, prompting many to say that we're a "post-racial" generation. Do you think your daughter -- who is African-American, white and Mexican -- will be growing up in a time where her race won't matter?
I don't know about "post-racial"; race and culture is a part of who we are and it's good to have it in the forefront. I always chose my friends based on interests not race or looks, and I hope Honor does too.
Does anything make you worried for the future that your children will be inheriting?

I'm optimistic because I think our young generation is so full of promise and creativity. Our education system does worry me, it feels like it's hit rock bottom so maybe people will start paying attention. We need to pay teachers more, and we need to have parents reinforcing that education at home.
What's the most important thing your parents taught you growing up?
To always give 100 percent in everything I do.
In the era of the Blackberry and 24/7 work culture, how do you create balance between work and family?
I've had good role models and learned to compartmentalize. When I'm with my daughter, I'm with my daughter. When I'm with my wife, I'm with my wife. I'm not thinking about work.
What's the most difficult thing about being a father?
The best kept secret is how hard it is; especially the first four months when you're waking up every 30 minutes to crying and don't know how to stop it. When this person is born you feel such extreme love, feelings that just the day before you didn't know existed. Then all of a sudden they become independent and don't reciprocate that same level of affection, they just want to do their own thing. If that happened in any other relationship you'd break it off, but with your child no matter how much they push you away, you still keep giving and giving.
Are you ready for number two?

Honor's turning three soon so there'll be a good amount of time between them. We're ready and excited.
As celebrities, a lot of your family time is made public. How do you cope with that intrusion?
Jessica [Alba] is a public figure, but I'm not and Honor is not. I can go to work and no one follows me. Unfortunately the laws pertaining to photographing children in this country are so undefined, that's something I wish would change.
Does Honor wonder about the paparazzi?
Fortunately, she doesn't really pay much attention to the photographers.
The Daily Show with Jon Stewart.
Favorite movie of all time?
Calling all HuffPost superfans!
Sign up for membership to become a founding member and help shape HuffPost's next chapter