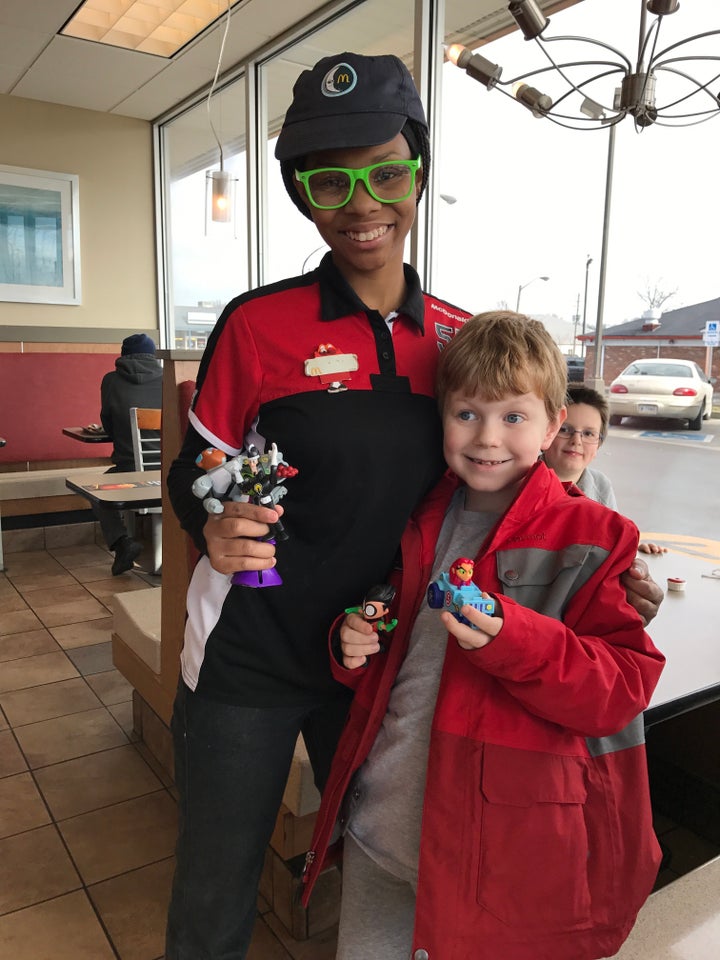 For stressed-out parents, any simple act of kindness goes a long away. For a parent of a chid with special needs, that act of kindness might be even more powerful.
Just asks Bonnie Kandel, who recently highlighted the thoughtful actions of one McDonald's worker, who went the extra mile for her son who has autism and other speech and learning disorders.
She shared that her son Leif, who is 7 years old, has been focused on the Teen Titan toys from McDonald's for several weeks since a classmate got one. "My son, Leif, has autism. He is a picky eater and has a hard time letting things go when he gets fixated on something," she wrote.
"He has been so focused on these toys to the point that he had trouble talking about or thinking about anything else. It was a daily conversation," Kandel told The Huffington Post.
When they finally went to a nearby McDonald's in Indianapolis, IN to get the toy, however, they were already gone. Kandel asked if she could purchase a toy from the ones on the display board, but the manger initially said no. When Kandel explained how long Leif had been waiting to get the toys, a young woman, referred to as TQ, overheard and took the manager aside to ask if she could dismantle the display and give Leif all of the Teen Titan toys.
"McDonalds, I hope you know how lucky you are to have such a sweet woman on your staff," Kandel wrote in her Facebook post. "Someone who takes special care of their customers, someone who goes well above and beyond."
"It was a very loving and compassionate gesture," Kandel told HuffPost. "All of my sons saw this happen and I am so very grateful they had a first hand experience with such empathy."
Leif was overjoyed to receive the toys and has played with them for hours. He has even slept with them every night and stuffs them into his coat pockets when he leaves the house, according to his mother.
Kandel decided to share the story publicly to hopefully inspire others.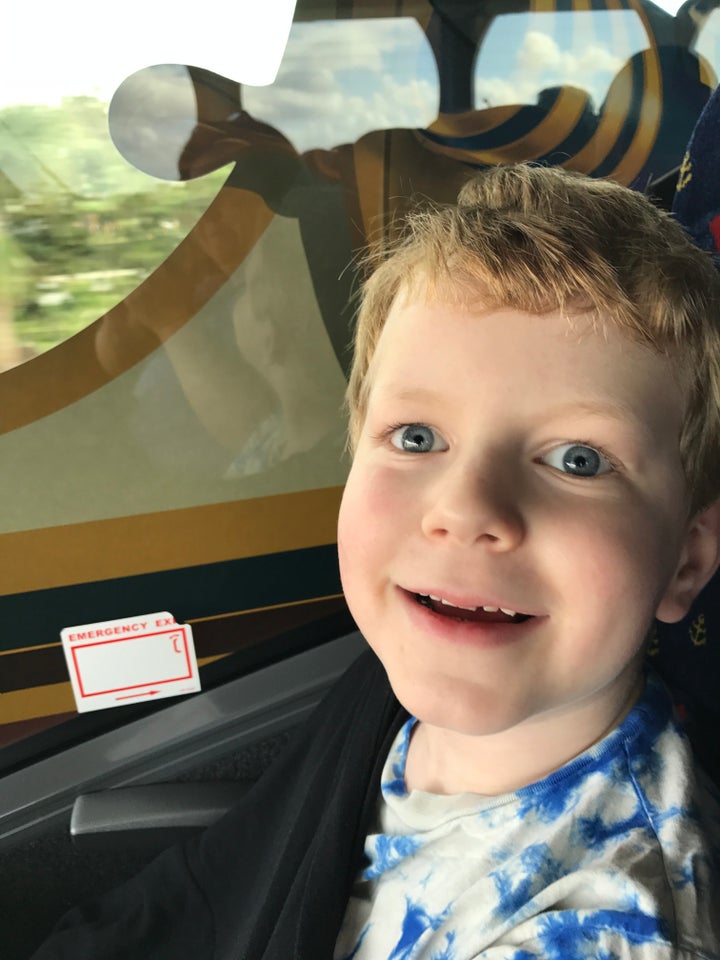 "The last few weeks have been difficult for me, as a special needs parent, as I watch what is happening in our government and how it will affect our public education system and specifically the supports and services that my son needs to grow and develop," says Kandel. "This life is complicated. Our needs are great. When a stranger reaches out and shows love to my family it brings me back to the reality that we are all, fundamentally, good people doing the best that we can. TQ was a much-needed glimmer of hope to my sons and I."
She adds, "That hope is worth more than any toy and the world needed to see moments like this and share in the hope that one person can offer through generosity and compassion."
Hopefully her story will encourage others to pass along the gesture of kindness and compassion.