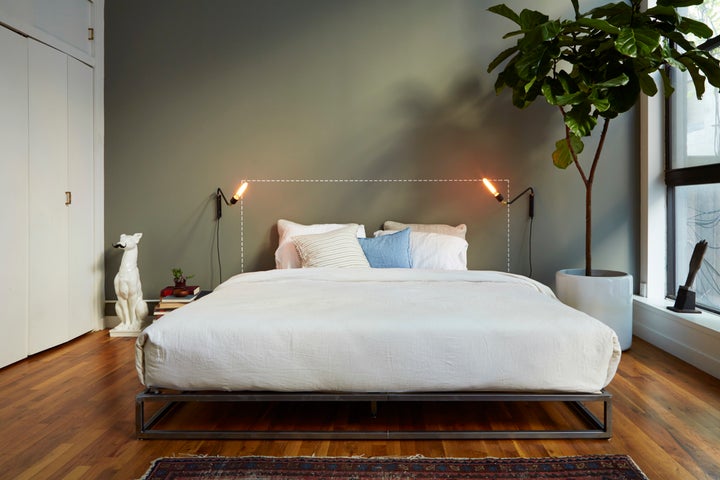 Getting a good night's rest can be hard, and many of us are chronically overtired. Mattress startup Casper says that's because people overthink the whole sleep thing.
The company, which launched in April 2014, rejects the notion that mattresses need to be customized to people's sleeping positions. Until this week, it sold only one product on its website: a simply designed, comfy mattress made of memory foam and latex foam. On Tuesday, Casper began offering a sheet set and pillow, designed with one thing in mind: giving people a restful night -- no frills, no complications.
People seem to be on board. The company made $1 million in its first month. Total sales have since hit $100 million. And it's not alone in its quest to change the way we think about sleep.
Casper is the one of the latest entries in the growing mattress startup business, along with Tuft & Needle, Leesa, Keetsa and others. These companies are set on simplifying the decision process of customers, offering generous trial periods, sleek websites and savvy social media marketing. Some Youtube videos of customers unboxing their new mattresses have gotten as many as 70,000 views.
At the core of these startups is a limited selection of products made from a few key components. These companies hope to cut out noise about tailored sleeping needs and get back to the fundamentals of providing quality rest.
"'One size fits all' often has the connotation that you're not catering to a minority of people with different needs," Luke Sherwin, Casper's chief creative officer, told The Huffington Post. "With the mattress, it's not one size fits absolutely everyone. It's one size fits high 90 percentages of everyone, and that's something we're willing to cater to."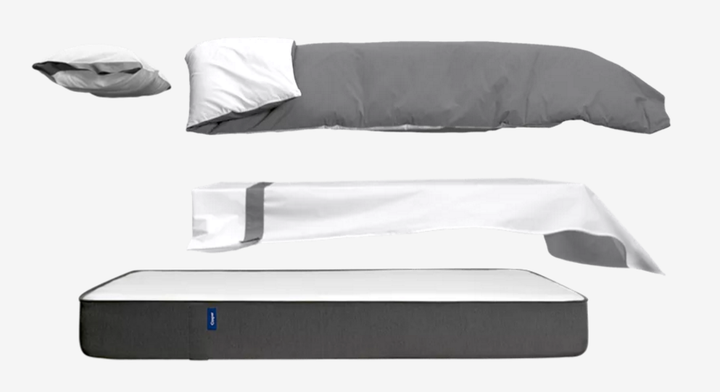 The recent surge of mattress startups can be tied to an increasing public awareness about sleep.
Businesses continue to emphasize employees' well-being by adding office nap rooms (like the ones at HuffPost) or encouraging a full night's rest. Tech firms are capitalizing on the connected sleep movement with apps that track breathing and heart rate. Studies have long supported the detrimental effects of not getting enough sleep, including stress and decreased productivity. Even a quick nap during the day has been shown to help reverse the impact of poor sleep.
"The cultural conversation wasn't the way it is right now," said Jeff Chapin, Casper's chief product officer. "I remember when it was like, 'I only need four, five hours of sleep.' That was what people bragged about. That's essentially gone."
Casper's new pillow and sheets are part of a vision to build a complete -- but not complex -- sleep environment, one where people can fall asleep easily and stay asleep.
For example, the company's tests on the microclimate under bed covers found that fluctuations in the body's humidity levels sometimes prevented people from getting restful sleep. As people started to sweat, they frequently tossed around and fluffed their sheets to let fresh air pass through. Thus, the team chose a cotton percale weave for its sheets to help people stay cool at night -- and that's the only option available.
"People like choice when they get some benefit from it," Chapin said. "I can go lay on all 50 beds at Sleepy's and spend three hours in the store, and I am not going to know which mattress is best for me, and all the internet research is not going to solve that problem. We're saying, 'We've done all that work for you, and here's the solution.'"
Support HuffPost
The Stakes Have Never Been Higher
Related
Popular in the Community