Jennifer Lopez has been dating her 25-year-old backup dancer Casper Smart for the past seven months, but a dancer at Hollywood nightclub Boulevard3 is making claims that Smart is gay and only using Lopez for her fame and fortune.
Ayers began his campaign regarding Smart's sexual orientation in March, when he saw fans on Twitter asking Smart how he comes up with his choreography, and Ayers responded with accusations that "He stealz them off of other choreographers...."
That was just the beginning. Ayers then began to interact with other fans of Lopez and Smart and made accusations that Smart was gay, writing:
"LOL @jessyterrero check out Ur Gay Homie @caspersmart. Know as a low key homo in hollywood!!! http://yfrog.com/h477mcaj." Multiple times, Ayers has also posted a photo of Casper shirtless and wearing a sparkly belt, scarf, deer hunter hat and gold short shorts that appear to have been stuffed with a bottle to imply an erection, while surrounded by other shirtless men.
Ayers continued a back-and-forth conversation with various fans, repeatedly bashing Smart. In one tweet, he accused Casper of being a "complete #POSER and foolin U and all Of @JLo fans," and added that "The truth is come out soon. And u gonna feel stupid. Lol."
Lopez, 42, and Smart began dating in November 2011, just months after she announced her split from husband Marc Anthony, and made headlines for dating her backup dancer, who is 17 years her junior.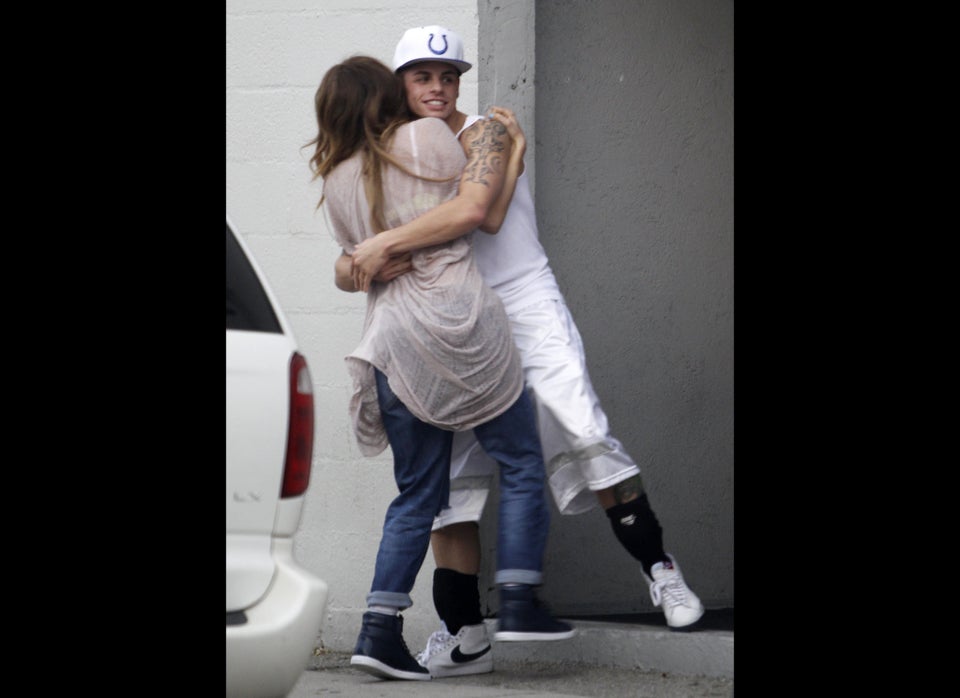 Jennifer Lopez And Casper Smart