For Cass Sunstein, the distinguished Harvard law professor and former Obama White House official, "Star Wars" is a whole lot more than a sci-fi narrative that took place "a long time ago in a galaxy far, far away."
In the latest episode of HuffPost's parent-child interview series, Talk to Me, Sunstein sat down with his daughter Ellyn Kail to discuss how the films played into their relationship over the years. Kail remembered "Star Wars" as a welcome escape for the pair after her parents divorced. "Those are the happiest memories of my childhood."
"The idea was to make what was inevitably a rupture, not make you feel ruptured," Sunstein recalled. "So I got a little apartment that was half a block from your mother's and my former house. Both of us tried to find things that would make you feel safe and secure, but also have some joy."
In many ways, the franchise also served as as a prism through which Sunstein could interpret his own life. He draws a connection between the unforgettable "I am your father" moment from "Episode V: Empire Strikes Back" to various pivotal events that ended up shifting his life's trajectory.
"Everything you had thought about the arc of this culturally iconic movie, even then, was changed in an instant," he said. "Life is full of 'I am your father' moments. The fact that your mother and I got divorced is one. The fact that you got married relatively young is a much better one. And the fact that we're doing this [interview] is one, right?"
Important experiences that create a "rupture" and can add new meaning are just as significant in our lives as they are in "Star Wars," he added.
"[It's this] completely unanticipated thing that gives a kind of unity and structure to the thing that you hadn't seen before."
Watch Cass Sunstein's interview with his daughter Ellyn Kail in the video above, and see our collection of Talk To Me episodes here.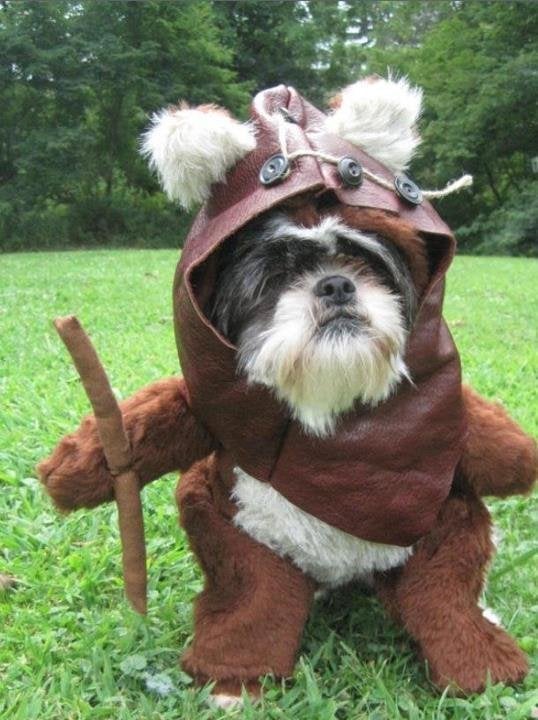 15 Adorable Animals Dressed Up In Star Wars Costumes