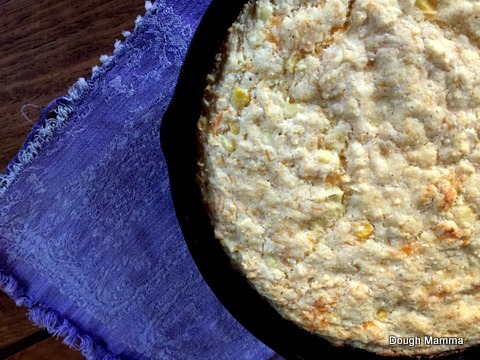 It's been a somewhat uninspiring couple of weeks in the doughmamma kitchen. Comparable to writer's block, I've been feeling rather stuck. My reason for feeling rather "blah," I will be turning 40-years-young in less than a week. I remember when my mom turned 40 and how hilarious I thought all the "over the hill" gag-gifts were. We bought her "old fart" vitamins, "over the hill" balloons and a walking cane. Well, sorry mom, turning 40 is not so funny after all.
I remember first becoming a mother and questioning what my new position should look like. Should I still play the Beasty Boys in carpool, or should I be more responsible and play children's music. Similarly now I question, what does it mean to be 40? Will I be buying my New Year's Eve dress at Chico's? Should I start buying Werther's and clutch my pearls in dismay? Can I still watch the Housewives franchise or should I really buckle down and watch CNN nightly? What does it mean to be 40?
Initially, I focused on vanity. No stranger to Botox and the occasional filler, I took a good look in the mirror and assessed the damage. Truthfully, not so bad, but I decided this birthday I wasn't going to inject foreign substances into my face, this year I was going to focus on aging gracefully. Neither of my moms have altered their face, not even so much as a touch of Botox and they are both beautiful, so I decided, anything I do, will have to be as natural as possible. So far, I've done a Cosmelan peel, which was a nice way of getting rid of my pregnancy mask from the last kiddo and I even ventured to try the vampire facial, which I have to admit, is now going to be my go-to age-prevention treatment. I'm not saying ten years from now I won't change my mind and get a nip and tuck but for now, my focus in my forties will be loving me as I am and employing the most "natural" skin care (or least invasive) techniques available.
It's funny how time catches up with you. Just three years ago, 40 seemed so out of reach. It doesn't help that my husband is five years younger than me and I will always be older, the first to cross the finish line at every decade's turn. In fact I told him, "if you ever have an affair, just promise me it is with someone your age or older or I will be crushed." I know, I'm so deep aren't I?
Despite the vanity of it all, truthfully, I am grateful for living this long. I always thought I would die young, when I was a kid, I never thought I would live longer than 27. Sadly, I have had friends who have had their lives cut short due to tragedy or illness. When I look at my kids, all I know is, I want to live as long as possible to see them grow and to protect them. I know this life is a gift and I intent to make the most of it, wrinkles and all.
Carpe Diem!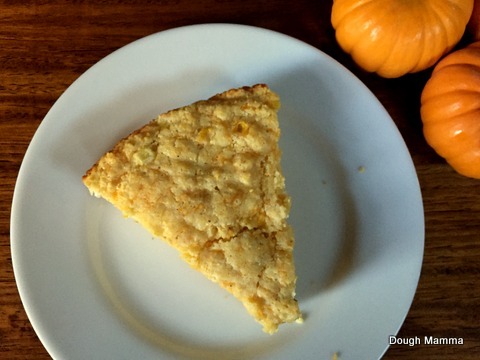 Title: Cast Iron Cornbread
Author: Doughmamma
Prep time: 20 mins
Cook time: 30 mins
Total time: 50 mins
Serves: 10
Notes: This recipe is another recipe in which the quality of ingredients is paramount. Organic yellow cornmeal, medium stone-ground will yield the most flavor and texture. High Altitude Adjustments: Decrease honey to 3 Tbsp, increase buttermilk by 2 Tbsp, increase heat to 425 F and bake for about 25 minutes.
Ingredients
1½ cups of yellow cornmeal, medium, stone-ground
1 cup of All-purpose flour
1½ (12 Tbsp) sticks of butter
1 cup of buttermilk
¼ cup sour cream
2 eggs
1 Tbsp of baking powder
½ tsp of salt
¼ cup of honey
1 cup of cooked corn (can be frozen)
¼ cup of finely grated pepper-jack cheese
¼ cup of bacon, chopped fine
Instructions
Heat your oven to 400 F. Lightly grease cast iron skillet with butter and place a piece of parchment paper on the bottom of pan. Set aside.
Brown your butter in a small pan over medium heat. Swirl the pan occasionally. Once it starts to turn brown and smell nutty, remove pan from heat. This should take about 7 minutes or so. Set aside and allow to cool to room temperature.
In a large bowl, mix: buttermilk, sour cream, eggs honey and room temperature browned butter.
In another large bowl, whisk cornmeal, flour, baking powder and salt.
Make a well in the dry ingredients, add wet ingredients and mix until just combined. Add your corn, cheese and bacon and mix until evenly combined.
Using a spatula, scrape batter into cast iron pan.
Related