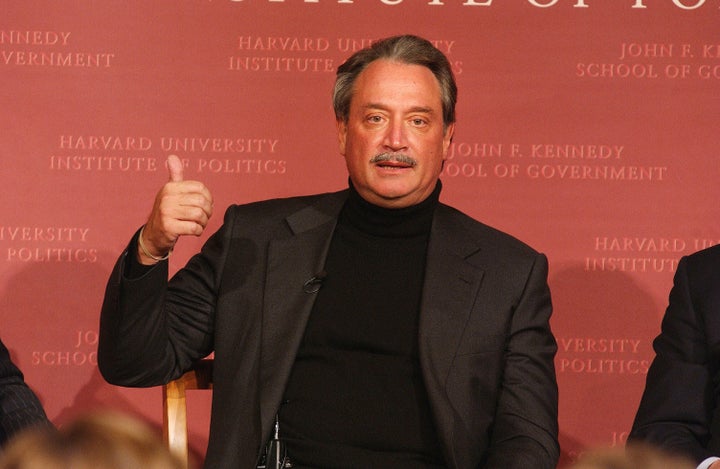 Longtime Republican media strategist Alex Castellanos will continue to serve as an on-air personality for CNN despite recently taking on a consulting role for the Republican National Committee, the network confirms.
On Monday, it was reported that Castellanos, who has served as a media consultant for many Republican presidential candidates as well as an advisor for the private health insurance industry, will play an expanded role at the RNC after the committee parted ways with its communications director, Trevor Francis.
The move will not preclude Castellanos from appearing regularly on cable news. A spokesperson for CNN tells the Huffington Post that Castellanos will not be paid for his RNC gig and, therefore, will be treated in the same vein as other partisan commentators who advise campaign committees, such as longtime Democrats, Donna Brazile and Paul Begala.
"CNN has political strategists that provide unpaid advice to both sides of the aisle, and Alex will remain as a CNN contributor," said Edie Emery, a CNN spokeswoman. "CNN will continue to be vigilant in disclosing contributor affiliations and their profiles."
Castellanos, in an email to the Huffington Post, said reports of his RNC gig were overstated. He is "not replacing anyone" at the committee, "just helping out... as a senior advisor."
"Few things in life are permanent but I'm permanently a Republican," Castellanos said, when asked if the RNC post was long-term. "And [I'm] happy to serve as a senior advisor to the chairman whenever he asks."
While the RNC gig may simply consist of a consulting gig, it could have major ramifications when placed in the context of the frantic debate over the future of the Republican Party. Castellanos just recently slammed two major GOP officials: Florida governor and U.S. senatorial candidate Charlie Crist and former Alaska Gov. Sarah Palin. Moreover, he has established a firm reputation for favoring highly personal political attacks -- a trait he seems likely to bring to an RNC desperate to produce major electoral gains in the 2010 elections.
Popular in the Community