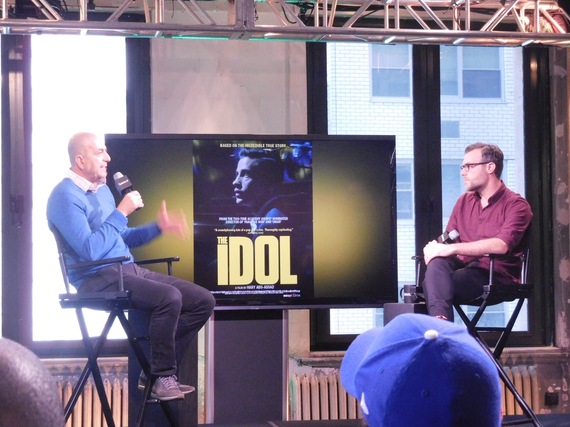 Academy Award-nominated Palestinian director Hany Abu-Assad just stopped by to chat with Ricky Camilleri about his latest project, The IDOL. The film chronicles talented teenage singer Mohammed Assaf (Tawfeek Barhom) as he travels from the Gaza Strip to Egypt to audition for the television show Arab Idol.
Here are a few things I learned:
A crew member was kidnapped for two days.
Fiction can help you better understand reality.
"Fiction movies are more honest than the news. The news may have an agenda behind it while fiction does not try to pretend to tell you the truth."
Fiction can help you "understand others different than you, help you understand their life, enrich you."
"When you succeed, you become a symbol for hope. This can become a burden because I cannot help people directly. All I can do is inspire people to help themselves."
Hany Abu-Assad cast the Gaza children for the movie via Skype. This was necessary because he could not go to Gaza to hold auditions. Abu-Assad described it similar to a regular audition, in which the children would do a scene and he would pick the best actor for the part.
Difficulties included video quality, which is "still not as good as face-to-face image"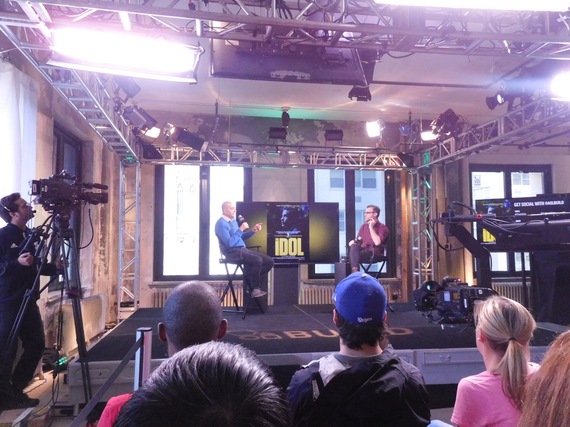 The Israeli Army allowed the cast and crew to film for 4 days in Gaza. They shot the most important scenes there. Abu-Assad credits the persistence of his "pitbull" production manager, who called incessantly until they were granted location access.
"Always you have to try." If you think you have stories to tell, try to tell them. Abu-Assad did not become an Assistant until Age 30.
REAL LIFE. REAL NEWS. REAL VOICES.
Help us tell more of the stories that matter from voices that too often remain unheard.