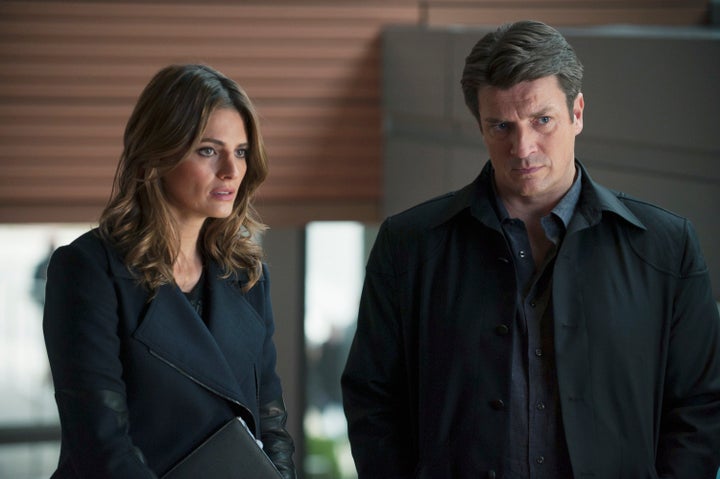 Out of the many TV shows that received the proverbial axe on Thursday, the cancellation of longtime ABC dramedy "Castle" made the most sense.
After the network announced in April that series lead (and one half of the show's central couple) Stana Katic would not be a part of a rumored Season 9, many fans were of the mind that there would be no "Castle" without her. But after the news of her departure broke, ABC continued to give casting updates on the new season, leading viewers to believe that the series' titular protagonist, Richard Castle (Nathan Fillion), would soldier on alone, continuing to write crime novels and solve cases for the NYPD. 
Apparently, negotiations between the network and the cast and crew broke down, leading ABC to pull the plug on "Castle" after eight seasons on the network. The cast and crew reportedly filmed two versions of the final episode, in case of cancellation, giving fans the closure-filled ending to the series they deserve. 
Reasons for why ABC decided not to pursue a Season 9 are unclear, but according to People, a source revealed that tensions between Fillion and Katic might be to blame. 
"The two were basically not speaking to each other if it wasn't in character," People reported. 
But from all appearances, Katic and Fillion only wish each other well. After the cancellation was confirmed, Katic released a handwritten note on social media to thank the "Castle" family for an "unforgettable 8 seasons."
Read her full note below: 
Fillion has yet to comment on the series' cancellation, but did share a heartfelt message after Katic's departure was announced last month. 
"Stana has been my partner all this time, and I thank her for creating the character of Beckett," he wrote. "I wish her well, and have no doubt she will succeed in everything she pursues." 
Case closed? We don't think so.
To see a list of other TV shows that have been canceled and renewed so far in 2016, head here.  
The series finale of "Castle" airs Monday at 10 p.m. ET on ABC.
BEFORE YOU GO
PHOTO GALLERY
14 TV Shows Netflix Should Remake