If you owned a haunted mansion, how would you decorate it? Fractured Fairytale? Urban Dungeon?
Who might be your inspiration?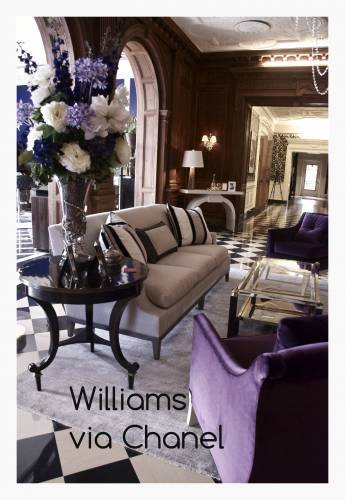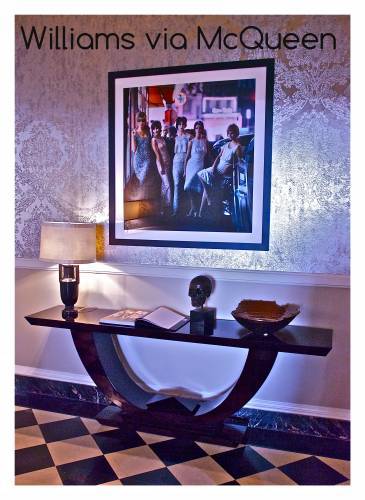 Custom-designed single-armed chairs are turned invitingly outward to welcome guests while a glittering crystal chandelier drapes from the ceiling like one of Chanel's favorite pearl necklaces.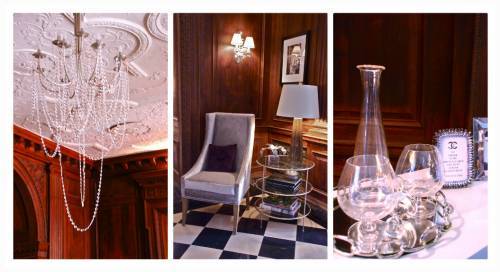 Details such as boucle-tweed pillows, curved chair legs, bustle-backed chairs, a photograph by Mark Shaw from a fashion house-rival and a runway-esque swath of carpet have the thematic approach completely sewn up.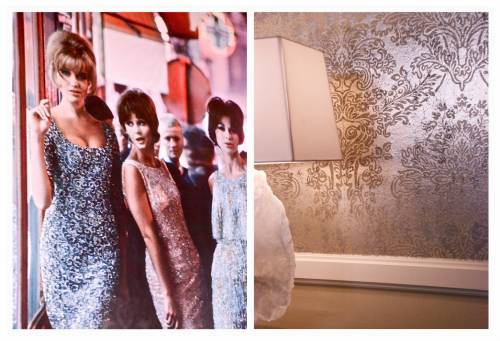 The softly shimmering, glamorous wallcovering from Parisian studio, Arte, is reminiscent of McQueens' elaborate embroidery pieces and created with metal and glass. The paper carries an equally impressive price tag: It took $20,000-worth to line the hallway. Sometimes there's a fee for fabulous.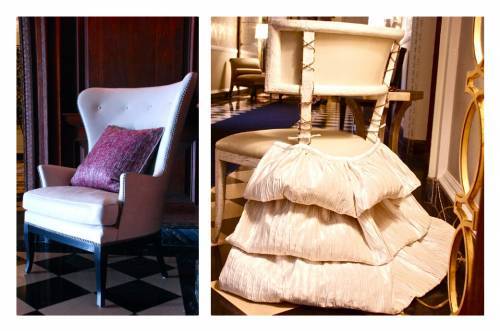 "I think anyone can take the person they love most and create [their style] in a room," says Williams. "Take a look at what they're known for, and what they're best at and apply it --whether it's in the fabric, or the colors or the wall covering and just get creative and have fun."
Related