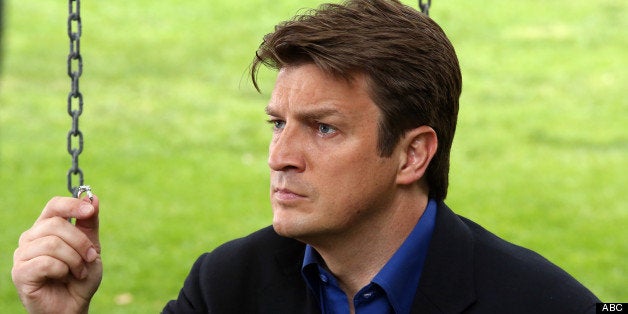 "Castle" production shut down on Friday, July 12 when Nathan Fillion didn't show up to set, according to Deadline.
The website reports that Fillion didn't come to set because he's in the midst of a contract dispute with ABC Studios over his desire for a four-day workweek.
ABC declined to comment, but confirmed "Castle" is currently back in production. A rep for Fillion did not immediately reply to The Huffington Post's request for comment.
The popular ABC series, which is currently filming its sixth season, stars Fillion as crime novelist Richard Castle opposite Stana Katic as Detective Kate Beckett. In the "Castle" Season 5 finale, Beckett was left with a tough decision: leave New York for the FBI in DC or accept Castle's proposal.
"If she drops the FBI gig, she's a loser," Katic told TV Guide about her character's choices. "This is a modern woman's story, and I don't want to send the message that a woman has to choose love over a career. New York and DC are not that far apart, and Rick's a millionaire. They can travel. I think it would really be a big disservice to the character to create a job opportunity like this and let it peter out."