We've seen some epic tiny houses, but none quite as brilliant as this.
The Transforming Castle Truck is a totally drivable vehicle that meets all road clearance requirements in New Zealand, where it was made. But when it's parked, the truck unfolds into a spacious house of castle-like proportions: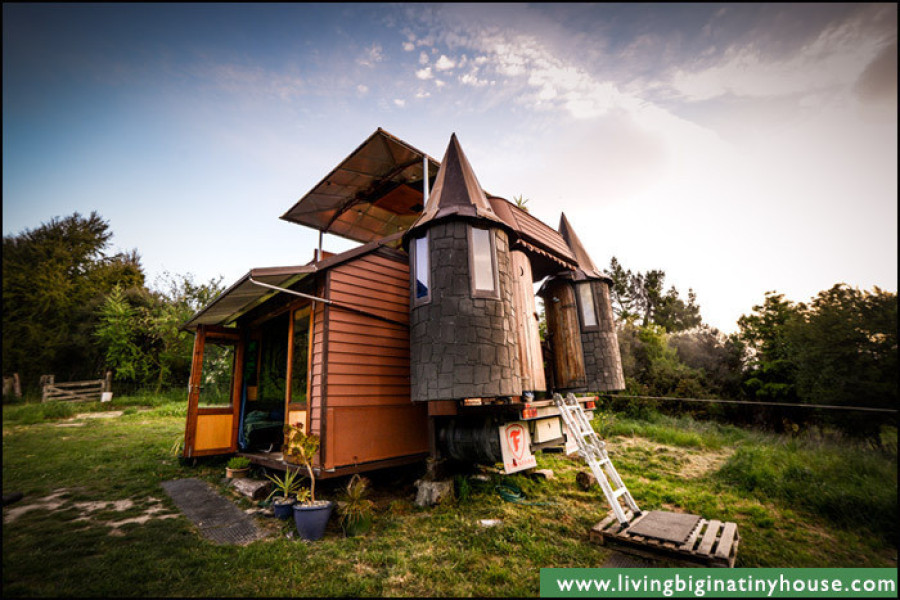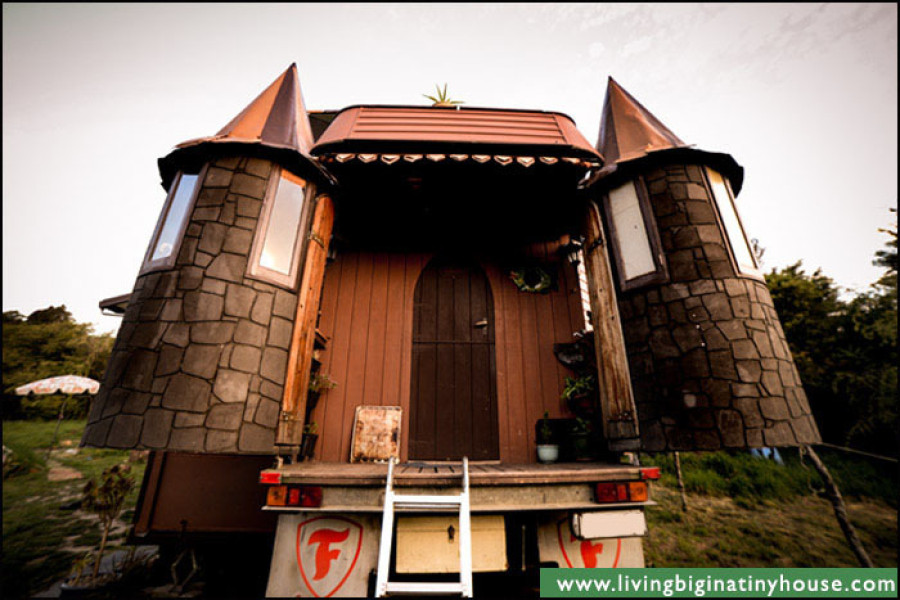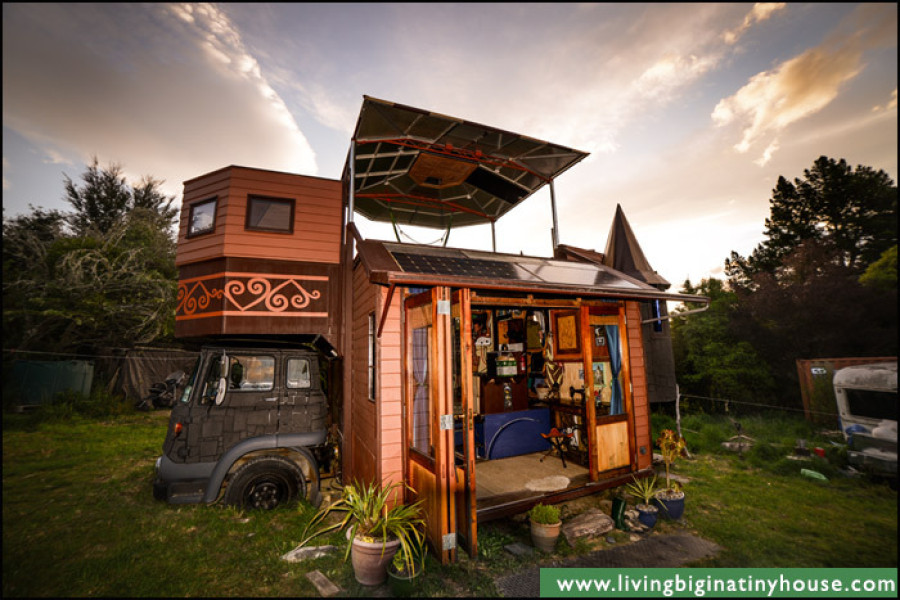 The truck is the brainchild of Jola and Justin, a Kiwi couple who decided to take tiny-house living to the next level. They refurbished their truck into a castle, filling the interior with goodies that are both environmentally friendly and incredibly inventive. It's a "smart" tiny house, if you will.
For example, the kitchen has a full-sized oven and stove, ample countertop space and glossy wood paneling made from recycled power poles. Running water is heated partly by solar panels on the roof. Homemade snacks, like dried fruit, come from an outdoor drying compartment on the home's upper level.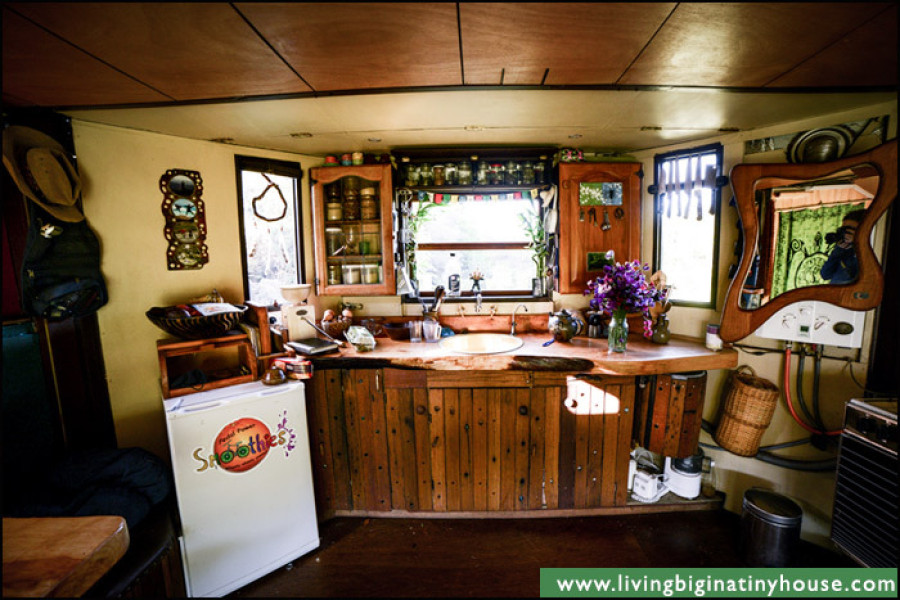 In addition to the kitchen, the lower level has a dining table, a desk, and a lounge area with a couch. Retractable floor-to-ceiling windows allow guests to step right out of the "castle" and into the world beyond.
If that's not enough, consider the two pop-up castle turrets: one has a compostable toilet inside, and the other has a shower. Windows surround the cozy sleeping loft. And the rooftop balcony has an outdoor bathtub and a fancy hammock swing with a view.
IS THIS REAL LIFE?! No, it's clearly a fairy tale.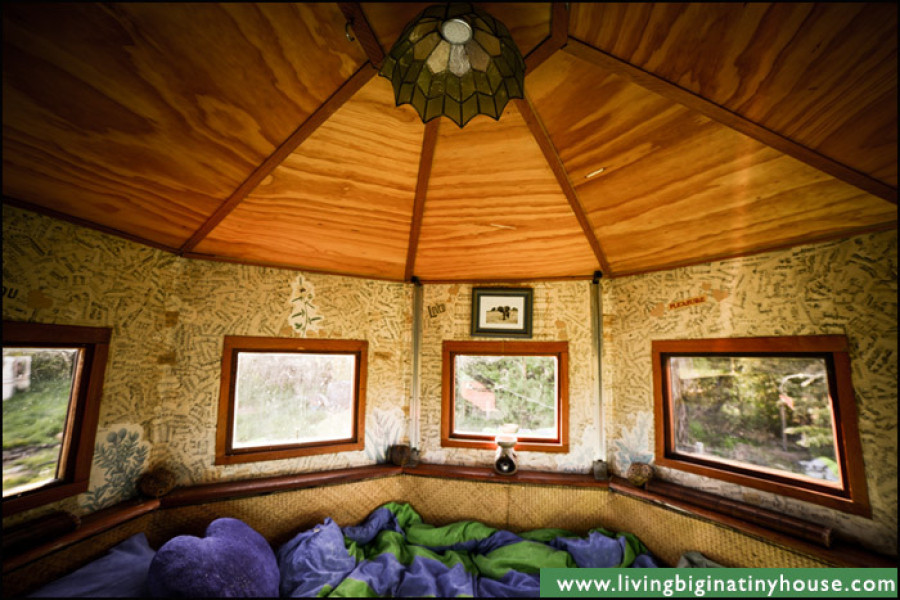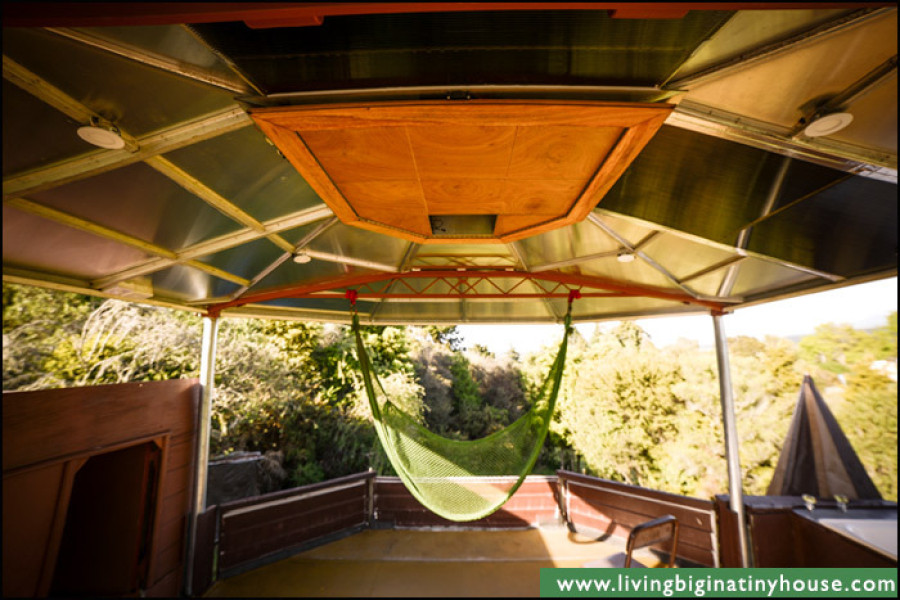 Before You Go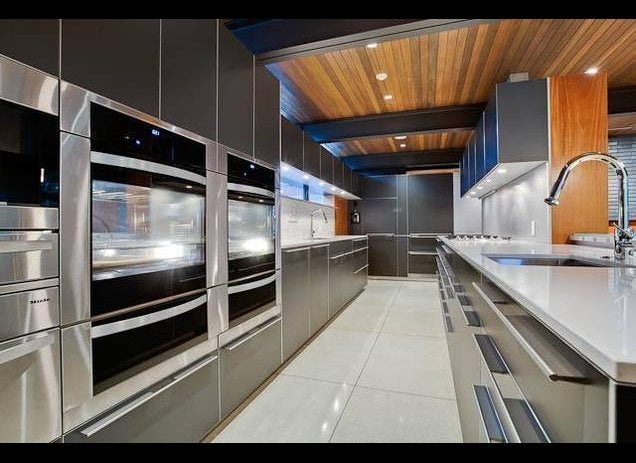 Inspiration for a Modern Kitchen Remodel