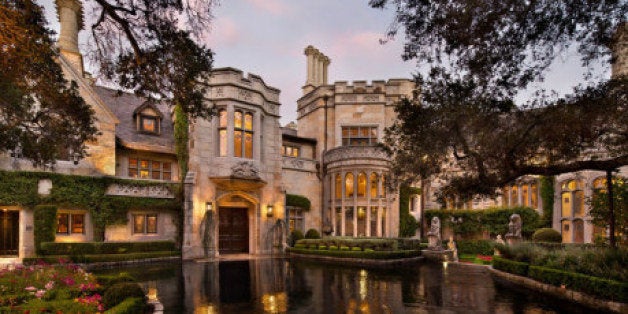 They say your home is your castle, and here, that's literally true.
We've scoured the land from coast to coast and found huge homes that are fit for a king. Or, you know, for someone with fancy and/or medieval-style taste and a great big budget. Well, a really amazingly big budget if you want the $29 million dollar palace in California. The castle on 60 acres in Nebraska comes with a more modest price tag.
One of our castles is owned by a celebrity. One was built for a textile tycoon. Another was built by a banker for his wife -- who later shared it with her much younger second husband.

We've got 10 -- yes 10! -- royally awesome palaces for your consideration, from the D.C. suburbs to California and everywhere north, south, east, west and in between.
Where would you want to hang your crown?