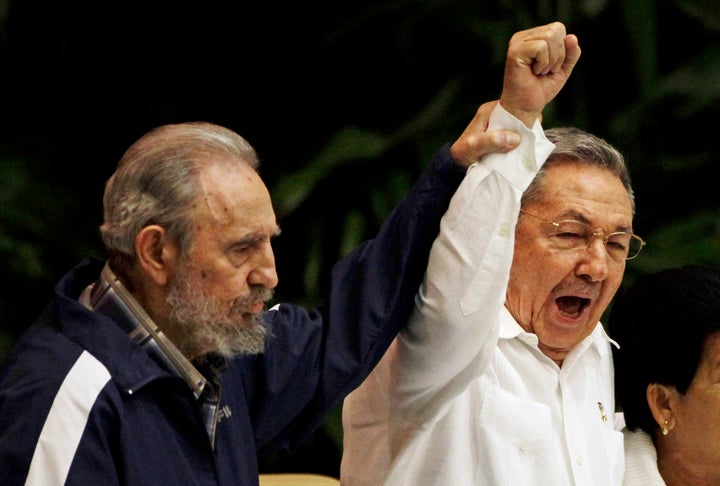 The latest Twitter-fueled rumors about Fidel Castro's death may be exaggerated, but doctors have ordered the 85-year-old Comandante to get some bed rest, according to Castro's half brother.
"It's a lie, a big lie!," Martin Castro told The Huffington Post, referring to the latest speculation about his brother's demise. "He's resting now. But he's more or less fine."
"More or less" is the operative phrase when discussing the delicate health of the octogenarian who has held a firm grip on the largest island in the Caribbean since his 1959 revolution.
Rumors of his death, which started many years ago, became more frequent after Castro underwent extensive intestinal surgery in July 2006 and his brother Raul became acting head of state.
News of Castro's death even reached Biran, the town in eastern Holguin province where the Castro brothers were born, according to Castro's 82-year-old half brother, Martin, who immediately dialed another Castro for information. Martin Castro said he never heard of Twitter.
Martin Castro is the son of Fidel Castro's late father, Angel, and a young farmhand who worked for him named Generosa Mendoza. He is a family member, but holds no position in the Communist Party hierarchy. He has no special knowledge of his older brother's condition other than news his eldest brother, Ramon Castro, and other officials bring when they visit, he said.
"We called the home of Ramon Castro and his wife said doctors ordered Fidel to get some rest," Martin Castro said in a brief phone interview with The Huffington Post on Wednesday. "They told him he had to take it easy, that he must follow orders. They don't want him doing anything or coming out."
"It said Twitter then helped spread the disinformation by allowing the hashtag "fidelcastro" to become a trending topic. It briefly became the fourth most popular in the world as it drew many more people to the subject.

The site also accused Twitter of censoring subjects in the past that were in favor of the Cuban government.

There was no immediate reaction from Twitter. Rumors that a celebrity or other public figure is dead are common on social media sites and can spread quickly because of their nature."
The Cuban website said another false story about Castro's death last August included a computer virus in a spam email titled "Fidel is Dead." The email came with a doctored photo of the former Cuban leader lying in a coffin.
Cuba's government has declined to make official comments on Castro's health. On Dec. 31, Castro sent a get-well letter to a Cuban baseball star that was read over state television, the Associated Press reported.
Cubadebate proudly noted Fidel Castro's place in the Guinness Book of World Records for having survived 638 assassination attempts. The website said the record book should include a citation for "enemies of the Cuban revolution as the most frustrated assassins in history."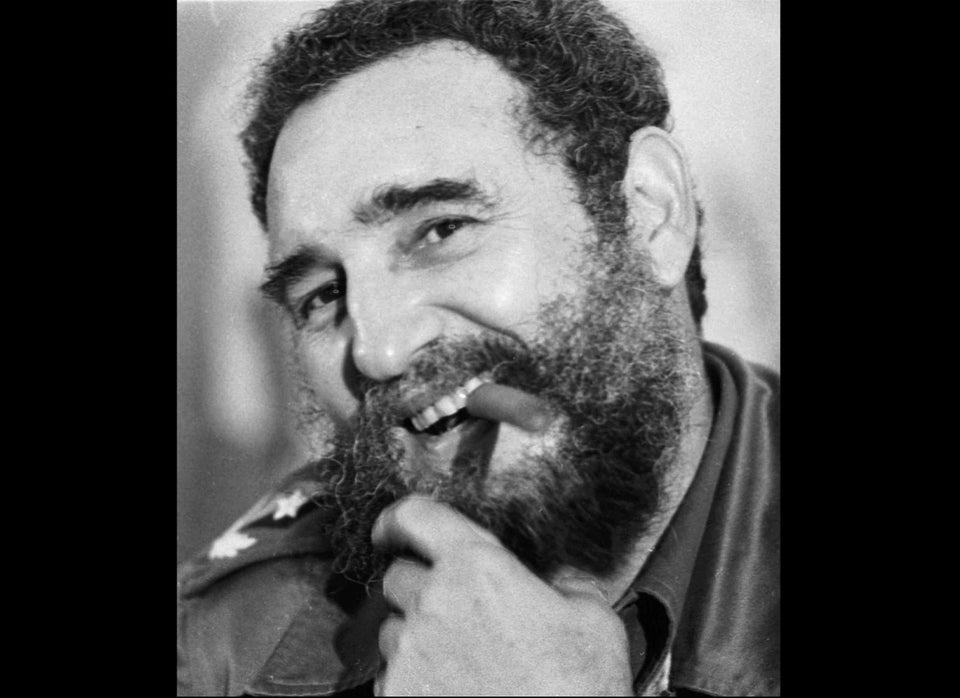 Fidel Castro Facts
Popular in the Community