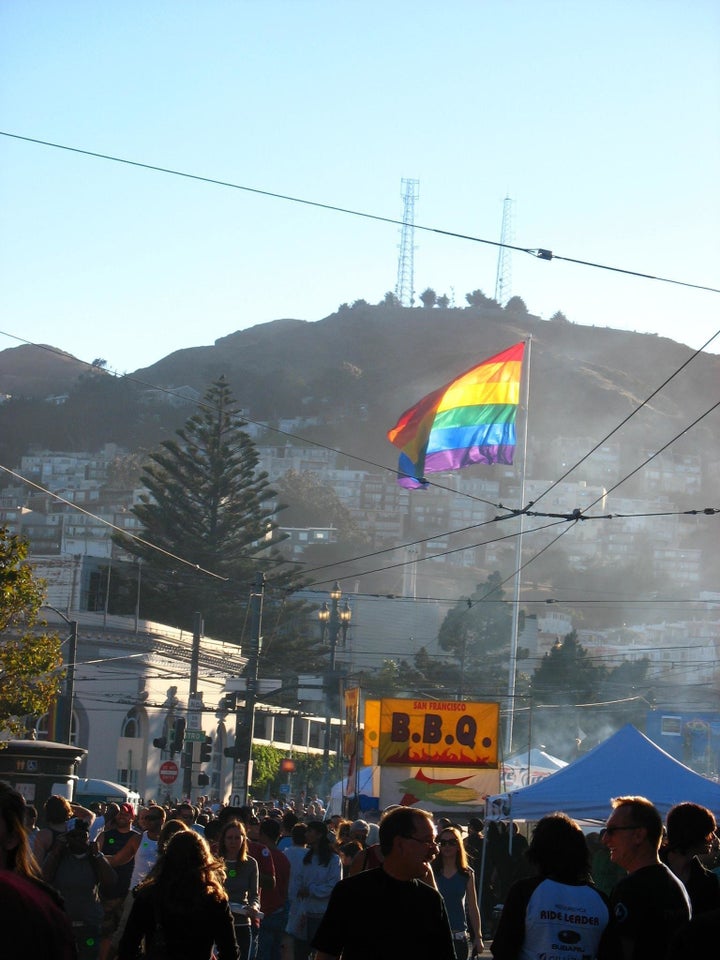 Controversy has erupted in San Francisco's LGBTQ Castro District over the management of its historic rainbow flag, igniting tensions throughout the district and questions about how to honor the many faces of the community.
The dispute began after a request to raise the transgender pride flag and fly it at half-mast on November 20, the Transgendered Day of Remembrance, was denied by the Merchants of Upper Market and Castro (MUMC), the stewards of the flag.
However, the flag has been lowered and replaced before, most specifically with a leather one during the Castro Street Fair. So not surprisingly, protests over the denial of the transgender flag ensued.
"San Francisco has been a model of trans inclusion in the U.S.," wrote one commenter. "Let's stay true to that history."
After a review, Bennett and the MUMC voted to fly the transgender flag at full-mast. According to SF Appeal, Bennett posted a statement on the front of her store, Cliff's Variety, promising to raise the flag and to organize a committee to reassess the flag policy after the first of the year.
But the trouble didn't stop there.
Last week, several protesters gathered outside of Bennett's shop, Cliff's Variety, protesting Bennett and the MUMC.
According to SF Appeal, gay rights activist Michael Petrelis--a particularly vocal member in the controversy and a reported thorn in the MUMC's side--joined three other protesters, holding signs and bullhorns, demanding transparency into the decisions of the MUMC and the use of public land.
According to Supervisor Wiener, the flag management isn't an issue of inflexibility, but of an overwhelming number of requests.
"If they put the flag to half-mast every time there is a request," said Wiener to the San Francisco Chronicle, "it would be down more than up."
"It should fly at full-staff, 24 hours a day, 365 days a year," said famed activist Cleve Jones to the Chronicle in the same article. "People should just leave the damn flag alone."
What do you think about the flag controversy? Let us know in the poll below:
Support HuffPost
The Stakes Have Never Been Higher
Related
Popular in the Community