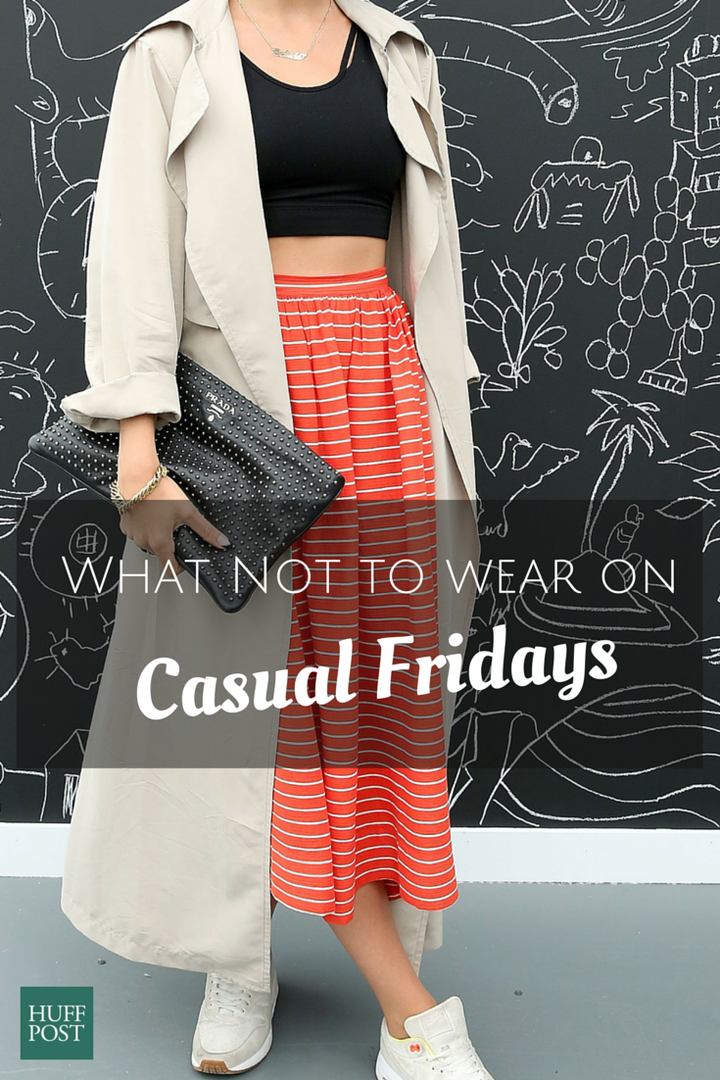 Fridays are already one of the best days of the week -- and when you add the word "casual" to it, the day jumps to a whole new level of awesome.
For those of you who work in corporate offices, Casual Fridays are a glorious opportunity for you to ignore that stuffy business-attire dress code. Guys get to ditch the suit and tie, while ladies can leave that boring sheath dress and blazer in the closet.
But sometimes, with so much sartorial freedom comes a lack of common sense. Folks can get a little too extreme with their definitions of casual. Shorts, crop tops and leggings are all considered to be casual clothing -- but does that mean they should see the inside of a boardroom? We think not.
But to each their own, which is why we decided to do a quick poll and ask our amazing Facebook followers what they deem as inappropriate attire for Casual Fridays. Here's what some of them had to say ...
Crop tops or mini shorts anything that shows too much skin. -- Facebook user Amanda Lynn Perry
Shorts!! Everyone's idea of "shorts" is different. For that reason they should not be permitted to be worn on casual day! -- Facebook user Lorraine Lopez
Anything you would wear to the gym. -- Facebook user Jessica Cleveland
Leggings as pants, dresses that are just long shirts, shorts that aren't as long as your underwear, and tube tops worn as shirts or skirts. -- Facebook user Jennifer Loffer
For the guys, no muscle tops. -- Facebook user Johanna Wise
Once a girl in our office came in on Friday wearing cutoff jeans, a bikini top and a crocheted coverup. When she complained that she was cold a male co-worker said, "Then put some clothes on!" That being said, anything that bares your midriff, shorts that are shorter than mid-thigh and excessive cleavage -- not appropriate for the workplace ever! -- Facebook user C.C. Earthly
No sandals when you have falcon toes. -- Facebook user Jamie Alexander Rico
We can wear jeans, but they cant be raggedy or with holes (I don't know why anyone would want to), no rubber flip flop shoes, no T-shirts with offensive logos (only teams), and the young guys cannot show their underwear! Other than that, common sense. I work in a courthouse so there are standards. -- Facebook user Alison Faye
My Green Day T-shirt was frowned upon. -- Facebook user Agnes Mitchell
Pajamas. It's hard to say, these days, what IS considered to be pajamas -- but in this case I'm referring to loose pants that are printed with cartoon characters, or anything that's pretty obviously nightwear. Like, I wouldn't wear my slippers and flannel pants to work, myself. -- Facebook user Amanda Guilford
G-strings showing over the top of your pants, girls! -- Facebook user Sharon Ireson
Sundresses with straps thinner than shoelaces. --Facebook user Judy Adams
Slippers and/or leggings being worn as pants. -- Facebook user Trisaunia Lukach
What irks you about Casual Fridays? Leave us a comment below!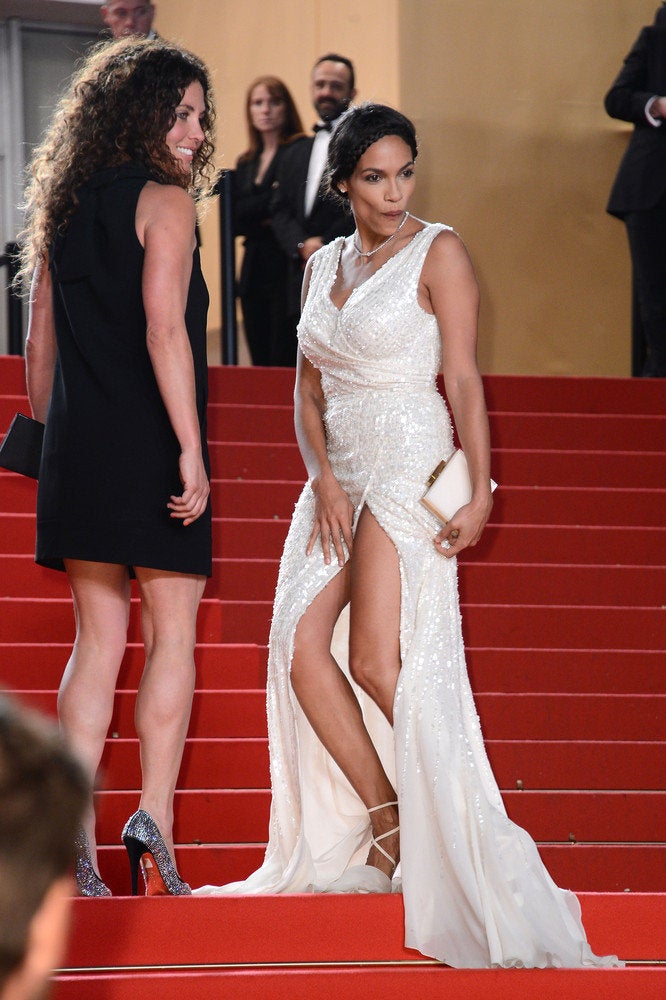 Celebrity Wardrobe Malfunctions, TMI Moments And Overshares
Related