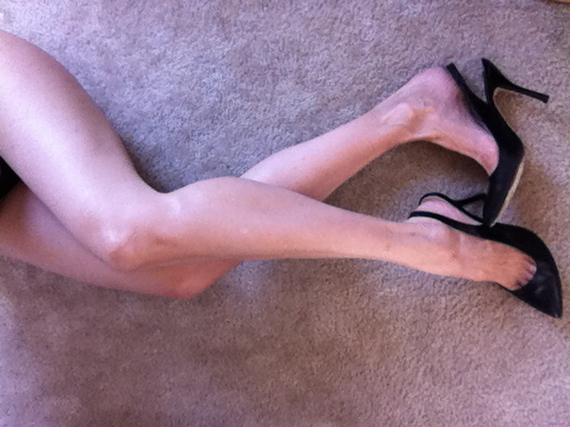 When Alternet picked up my post on casual sex recently, I got eviscerated in the comment section -- by men and women. I was accused of being a bad influence on young women, particularly my daughter. I was told my cavalier attitude about sex was symptomatic of the decline of morals in this country, that "all you casual sex liberated women" make it difficult for other women -- good women -- to find men who will commit to them.
Infused in the attacks on my debauchery was the implication that, unlike casual sex low-lifes, people in monogamous, long-term relationships were superior beings who were connected to each other emotionally and spiritually.
Since I started my blog in May, I've heard from a surprising number of boomer women whose long-time marriages ended because they were devoid of emotional connection as well as sexual fulfillment. Each of these women suffered from such low libidos that they thought something was physically wrong with them. One of them was celibate in her marriage for a decade.
None of them is in a hurry to partner up for the long haul. And after stultifying long marriages, why should they be?
Although I still have two kids in the house, my children are independent enough that I have reclaimed some of the psychological energy that was sucked into the child-rearing vortex for seventeen years. Now that I'm no longer trying not to get pregnant, worrying that I can't get pregnant, or pregnant, sex is primarily about pleasure and erotic self-discovery.
It's a giddy feeling, having myself to myself. And while I like being claimed by lovers, I'm not ready to be claimed by just one. Last year I dated a man who wanted an exclusive relationship after a few weeks, and I felt the walls closing in on me. It wouldn't have been fair to continue seeing him just for sex.
And that's the issue I have with the slut-shamers. What's a woman to do if she's not ready for a serious relationship? Not have sex at all? Or convince herself that she's in love, in essence lying to her partner, all for the sake of having sex? Not exactly a recipe for emotional and spiritual connection.
But let's continue with this train of thought. If a woman doesn't want a serious relationship, is something wrong with her? Should she haul her ass to therapy, or plunk it down on a church pew, straining for the LTR Holy Grail? Is there something wrong with her because, after an adulthood spent miserably married, she's not sure if she ever wants to get married again?
I have only been divorced for a year-and-a-half, after two decades of being married. I imagine at some point I will be ready for a life partner. But until that time I'm not going to abstain from sex, nor am I going to settle for a lackluster relationship in which I convince myself sex doesn't matter all that much.
PHOTO GALLERY
Sexy Over 50 Men
REAL LIFE. REAL NEWS. REAL VOICES.
Help us tell more of the stories that matter from voices that too often remain unheard.