WASHINGTON -- There were no U.S. combat casualties in Afghanistan in the month of March -- only the third month in over 12 years of war in which there were no combat-related U.S. deaths in the country. It was also the first time since July 2002 that there were no U.S. combat fatalities anywhere.
Thus far in 2014, 14 Americans have died in the war in Afghanistan. The only other months to have no U.S. combat deaths in Afghanistan were January 2007 and July 2002 -- also the month in which there were no U.S. combat fatalities at all.
The United States has been in Afghanistan since October 2001, making it the longest war in U.S. history. Since Operation Enduring Freedom began, 2,312 U.S. military servicemen and women have died and 19,693 have been wounded in action, according to the Pentagon. In the Iraq War, 4,489 died and 32,239 were wounded in action.
There is no agreement for U.S. and NATO troops to be in Afghanistan after 2014. Afghan President Hamid Karzai has thus far refused to sign any deal extending their presence. President Barack Obama told Karzai in a recent telephone call that he had directed the U.S. military to prepare for a complete withdrawal by the end of the year. However, Obama said that he was open to leaving a limited military force in Afghanistan. Most observers think any deal will only come after Afghan elections, which are slated for this month but could go later, in the case of a runoff.
The war in Afghanistan is viewed as increasingly unpopular by the American public. A February Gallup survey found that 49 percent thought it was a mistake and 48 percent did not. That was a radical shift from November 2001, when 9 percent thought it was a mistake while 89 percent did not. A CNN/ORC poll in December found that 17 percent backed the war, while 57 percent thought it was going badly.
While no U.S. troops died in March, some consequences of the war do not show up in Pentagon statistics, but have a profound impact on the almost 2 million men and women who have served in the wars. The Huffington Post's David Wood has extensively reported on moral injury, "increasingly acknowledged as the signature wound of this generation of veterans: a bruise on the soul, akin to grief or sorrow, with lasting impact on the individuals and on their families."
This article has been updated to include additional information.

Before You Go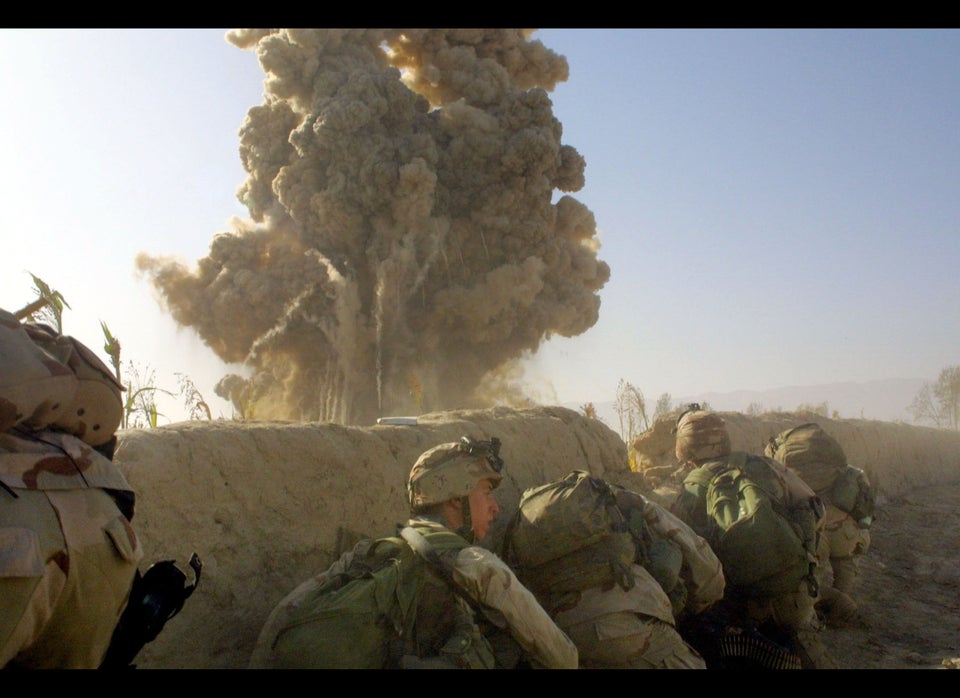 Afghanistan War, By The Numbers
Popular in the Community