 They have often come in the form of a bright flash, a deafening thunderclap and a concussive blast wave that leaves the survivors dazed or unconscious and the wounded and dead sprawled in the wreckage caused by a roadside bomb, or Improvised Explosive Device, the main cause of American casualties in Afghanistan.
But whether caused by IED, or rocket-propelled grenade, or automatic rifle fire, the casualties are mounting toward a grim milestone. According to a count by the Associated Press, two thousand Americans have given their lives in Afghanistan during a war that has lasted almost 11 years.
The Pentagon announced the latest casualty Sunday: Sgt. 1st Class Riley G. Stephens, a 39-year-old from Tolar, in north central Texas. Assigned to the 1st Battalion, 3rd Special Forces Group out of Fort Bragg, N.C., he was killed by enemy small arms fire, the Pentagon said.
American battle casualties have mounted steadily despite a frenetic, decade-long effort by the Pentagon to defeat or defend against the deadly IEDs, often primitive devices made of homemade explosives buried in a plastic bucket, wired to detonation cord with two cast-off flashlight batteries.
Just over 40 percent of American battle casualties in Afghanistan have been caused by IEDs, according to a count by the Brookings Institution. Until recently, the Defense Department had routinely published similar data on the causes of battlefield casualties, but the data was taken off its website because of its sensitive nature, an official told The Huffington Post.
While the official Defense Department count of American deaths in Afghanistan, currently at 1,657, lags behind the AP count, both vastly understate the tragedy and the true human cost of war.
American battle casualties, including dead and wounded, have mounted to 55,216 since the United States launched a war in Afghanistan 11 years ago and then initiated eight years of deadly fighting in Iraq by invading in 2003.
The roster of American wounded -- over 17,000 in Afghanistan and 32,000 in Iraq -- include some 17,000 young Americans with multiple severe wounds. Through July 2012, the Defense Department recorded 1,655 amputations due to battle injuries, acording to data drawn up for The Huffington Post by the U.S. Army Surgeon General. The wounds include those with disabling genital wounds.
In cold cash, the wars in Iraq and Afghanistan have cost American taxpayers $1.4 trillion. But that's only a down payment, according to the Congressional Budget Office, which estimates that the cost of health care for Iraq and Afghanistan war veterans will reach between $40 billion and $55 billion.
Other demands for education, housing and pension benefits will drive the Department of Veterans Affairs' long-term costs into the trillions of dollars, some officials believe.
But any measure of the war's dead, including some 20,000 Afghan civilians and perhaps 100,000 Iraqi civilians, will necessarily fall far short of the true cost of young lives cut off, of grieving families, of children without a parent.
Nor can the burden on the survivors, the 2.5 million Americans who served in Iraq or Afghanistan, be properly weighed. Even senior officials at the Pentagon and the VA say privately they cannot accurately describe what life will be like for the severely wounded and their families, who face decades of complex medical care and uncertain rehabilitation.
While the technology of prosthetic limbs has advanced dramatically since 2001, the long-term effects of living with artificial limbs is not known. Nor are the long-term physical and emotional costs of those who have suffered deep burns in IED explosions and are living with extensive and often painful scarring.
Even less is known about the long-term effects of Post-Traumatic Stress Disorder and Traumatic Brain Injury. Recent studies have suggested that some forms of TBI may subject the wounded to a greater likelihood of degenerative brain disease later in life. But few long-term studies have been completed and the Obama administration recently announced a $100 million boost in research on military brain injury.
Before You Go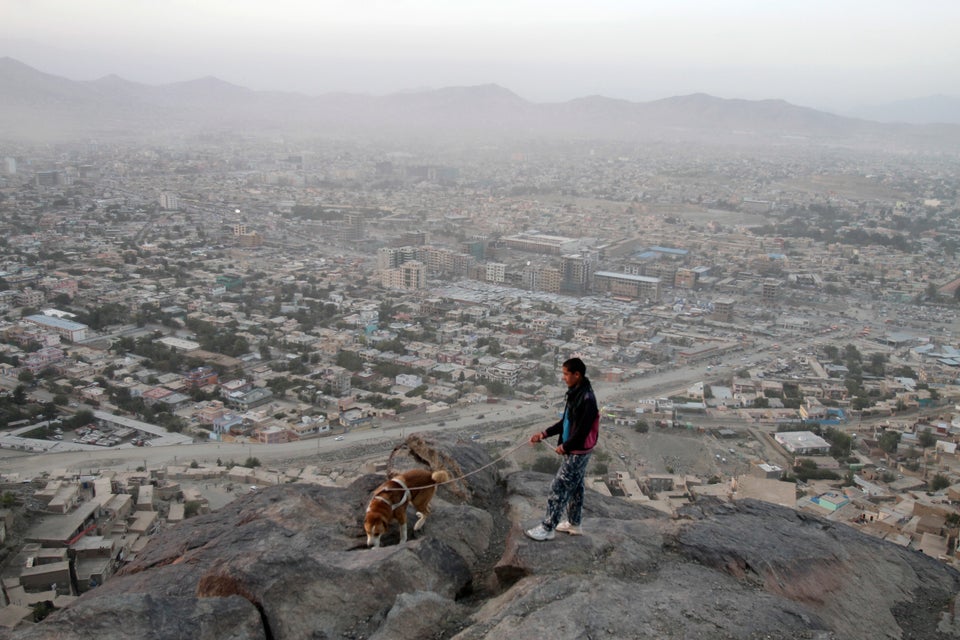 Afghanistan Daily Life
Popular in the Community