Before the age of memedom -- before LOLcats and Lil Bub and Grumpy Cat and Henri, le Chat Noir -- there was ukiyo-e.
Typically, we associate the centuries-old Japanese art form with wood print masters like Katsushika Hokusai and Hishikawa Moronobu, who rendered everything from "Great Waves" to Edo-era erotica. But, as a recent exhibition has graciously pointed out, cats played a surprisingly prominent role in the work of Japan's illustrators in the 17th century on. Behold: "Life of Cats: Selections from the Hiraki Ukiyo-e Collection."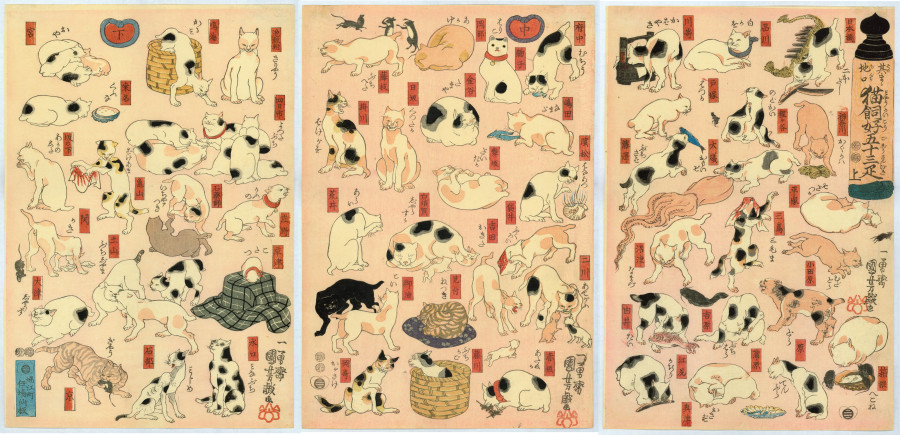 Utagawa Kuniyoshi (1797–1861), Cats Suggested by the Fifty-three Stations of the Tōkaidō, 1847. Color woodblock print; each sheet 14 5/8 x 10 inches. Courtesy Private Collection, New York.
The upcoming show, on view at the Japan Society Gallery in New York, will showcase 90 little-known prints that place cats, cats and more cats at the center of their frames. The survey begins with "The Tale of Genji" by Lady Murasaki Shikibu, an early 11th century print considered to be the longest-lasting image of a cat in Japanese literature. From there, the exhibition moves to the crux of the Edo period -- the 1600s to the 1800s -- to capture the ways in which artists anthropomorphized felines in domestic and exotic scenes, proving a fascination with the more devious species of household pets has origins in the pre(pre-pre-pre)-internet days.
Miwako Tezuka, director of the Japan Society Gallery, hand-picked the works in "Life of Cats," no doubt capitalizing on the digital age's preoccupation with watching cats play keyboards. While on the surface, the show is a cheeky way of penetrating mainstream audiences, goading the less fanatic of art admirers into a gallery space with the promise of truly vintage whiskers, the works give a glimpse into a real art world treasure: the Hiraki Ukiyo-e Collection, based in Tokyo. We can't fault them for that.
The exhibition includes five categories: cats and people, cats as people, cats versus people... you get the gist. (The last two are "Cats Transformed" and "Cats and Play.") A press release for the show boasts a historical perspective on the ways in which our Japanese ancestors interacted with cats on a daily basis, either mimicking their ways in kabuki theater or channeling cat-related activities into their erotic fantasies. Some visions are more mundane, with cats lounging, provoking play time, gazing out windows. Life as seen through Ukiyo-e is, maybe, not so removed from today.
" Life of Cats: Selections from the Hiraki Ukiyo-e Collection" will be on view at Japan Society Gallery from Friday, March 13 to Sunday, June 7, 2015.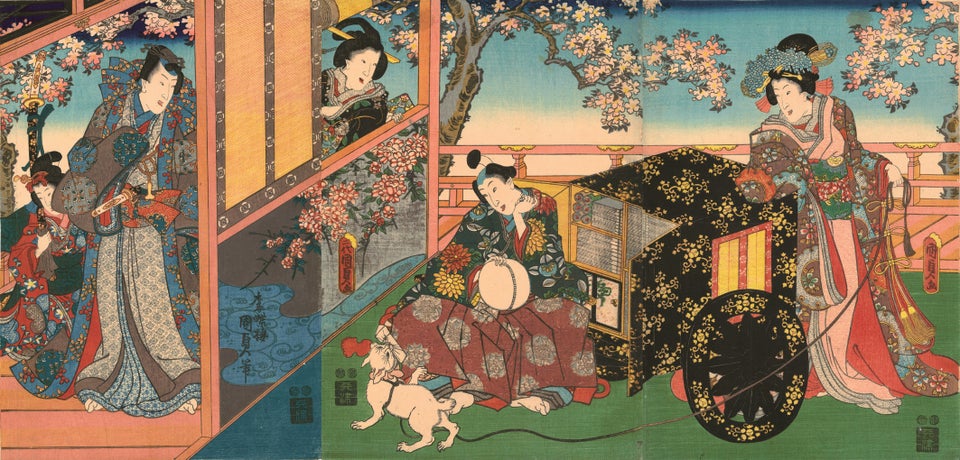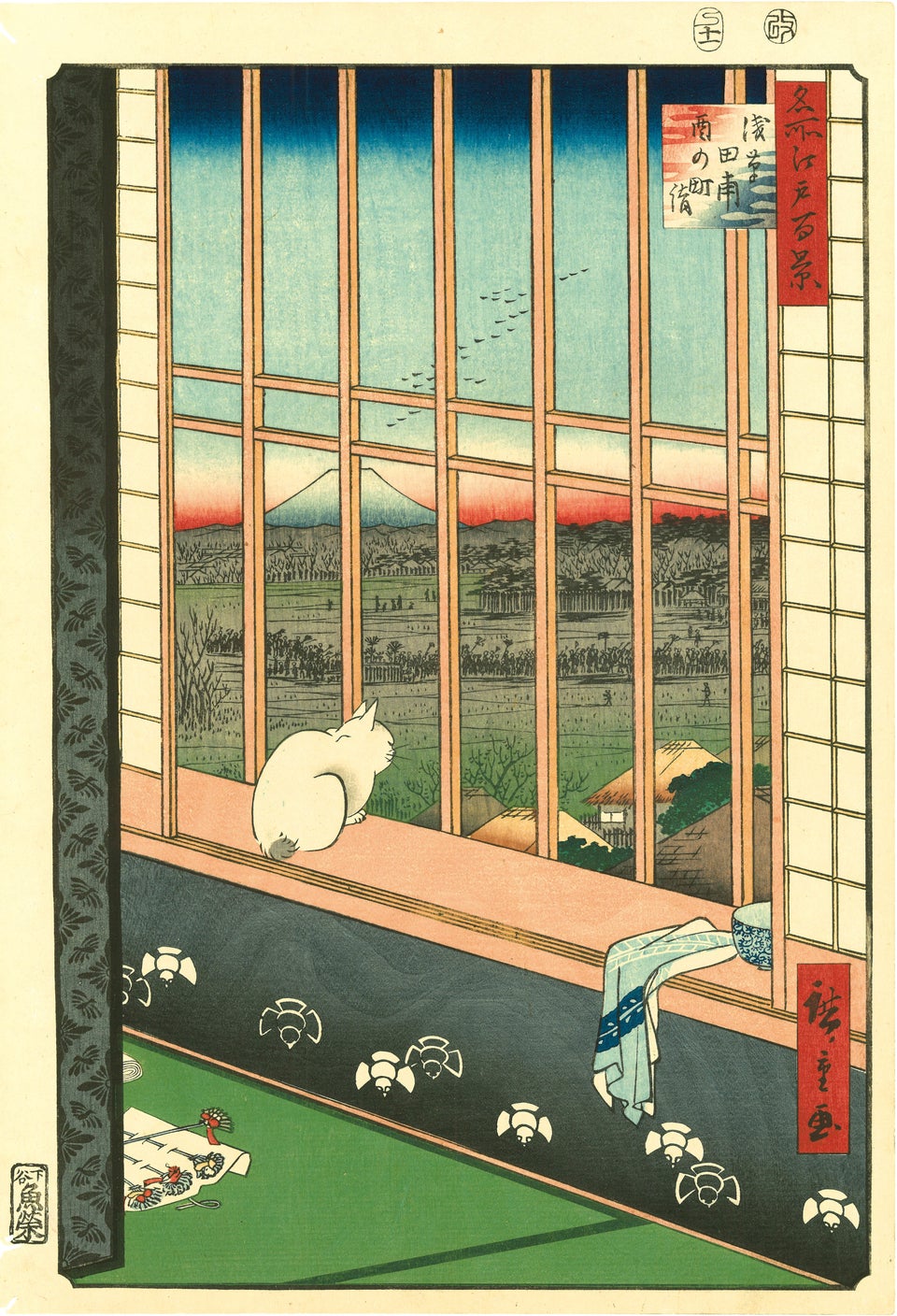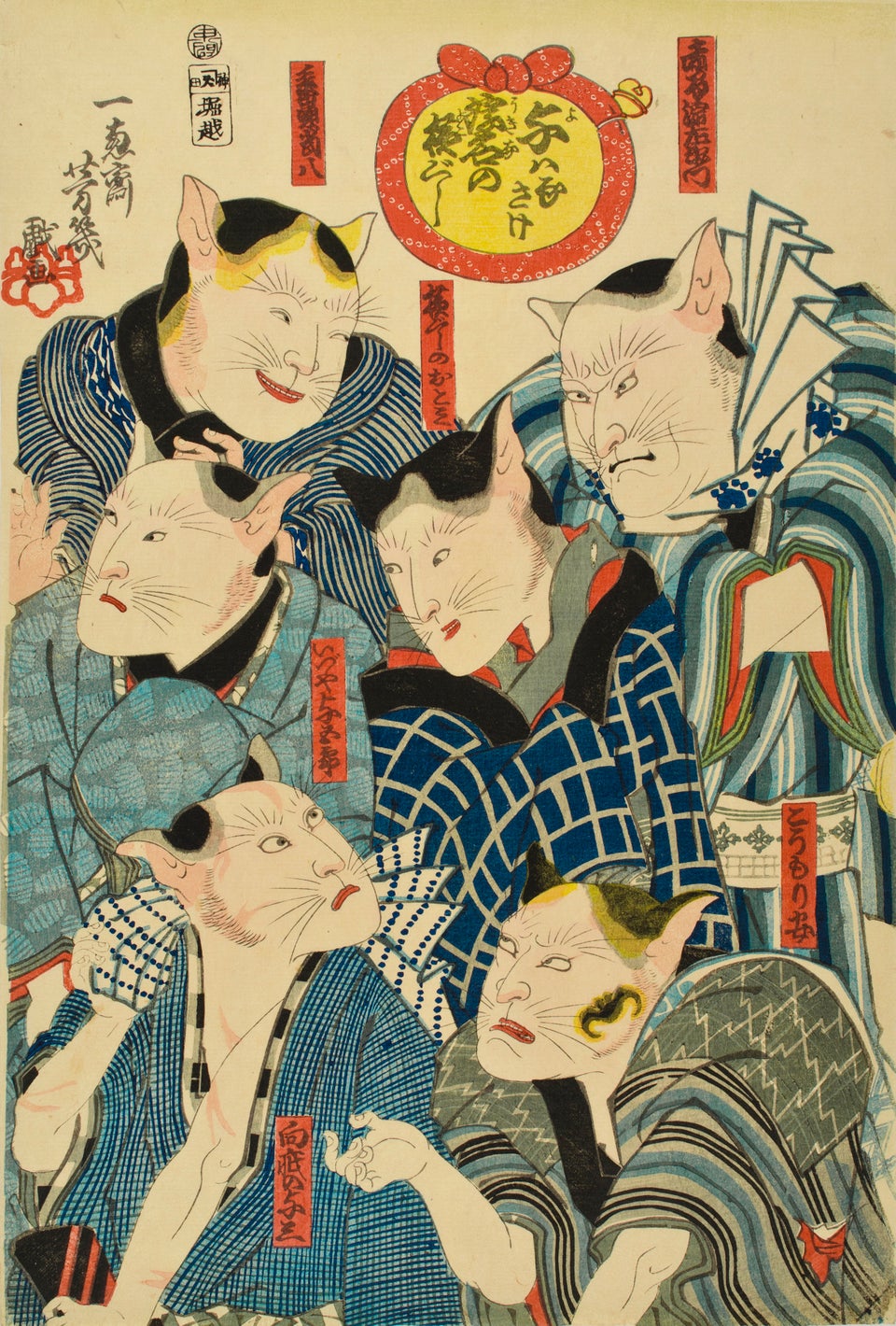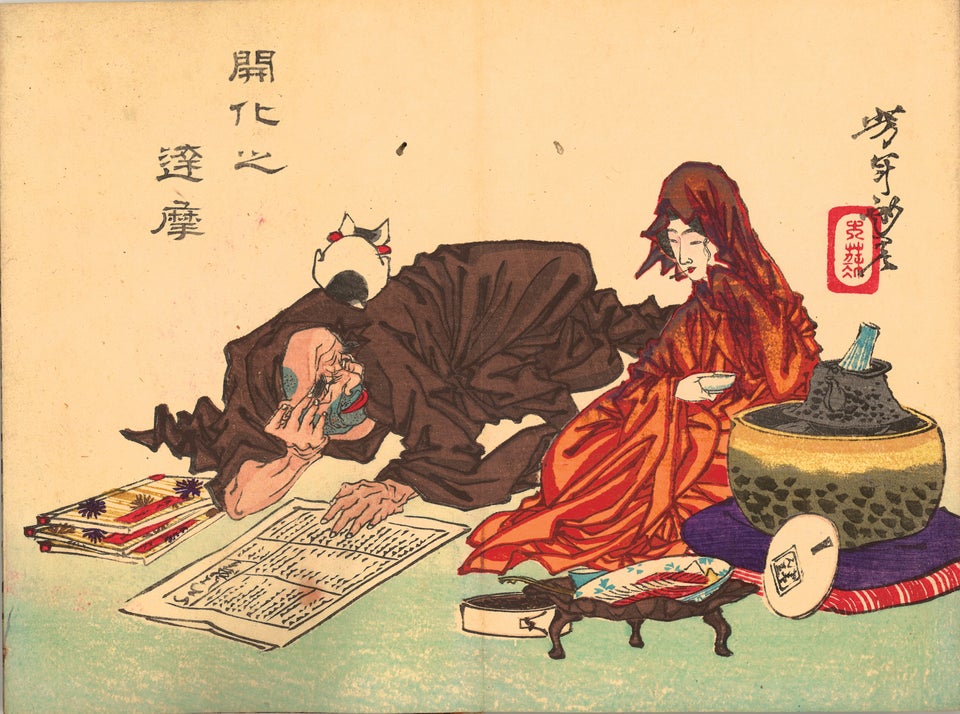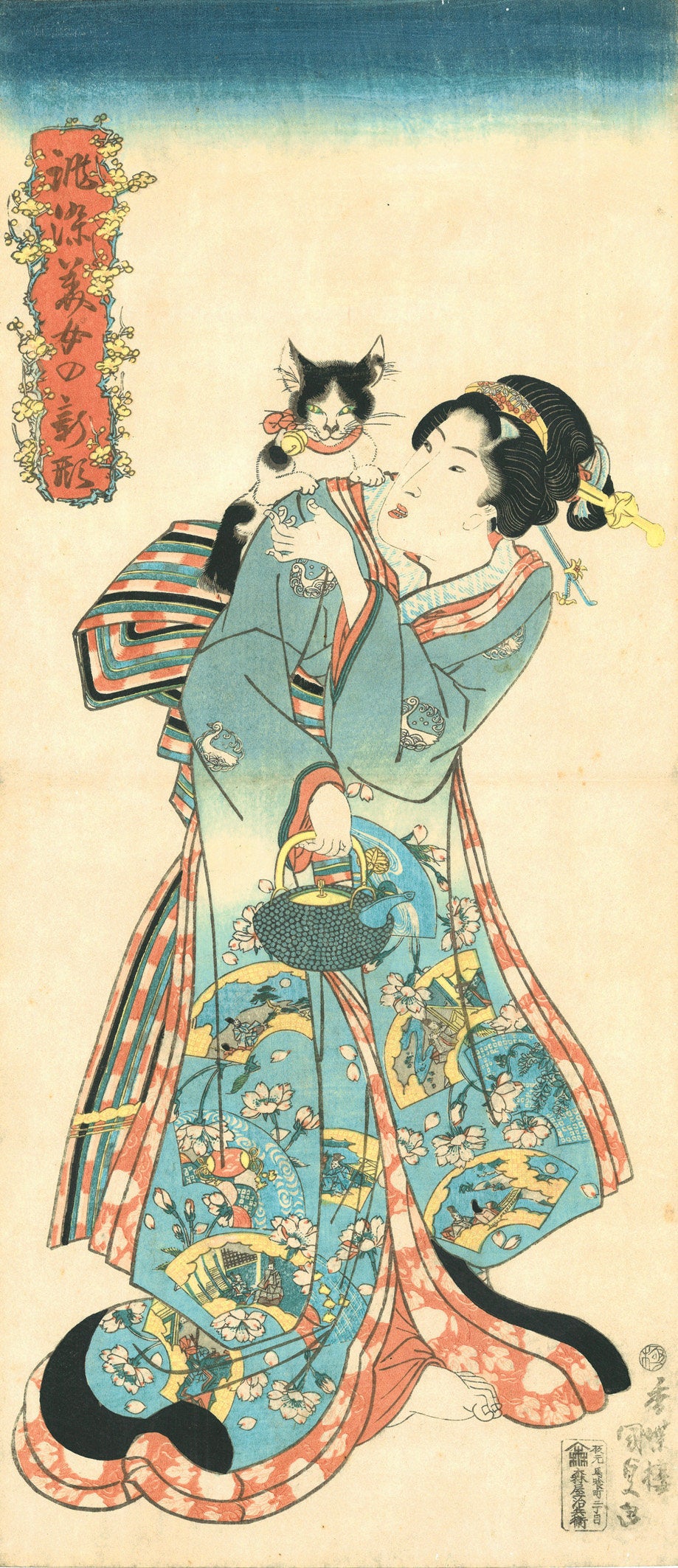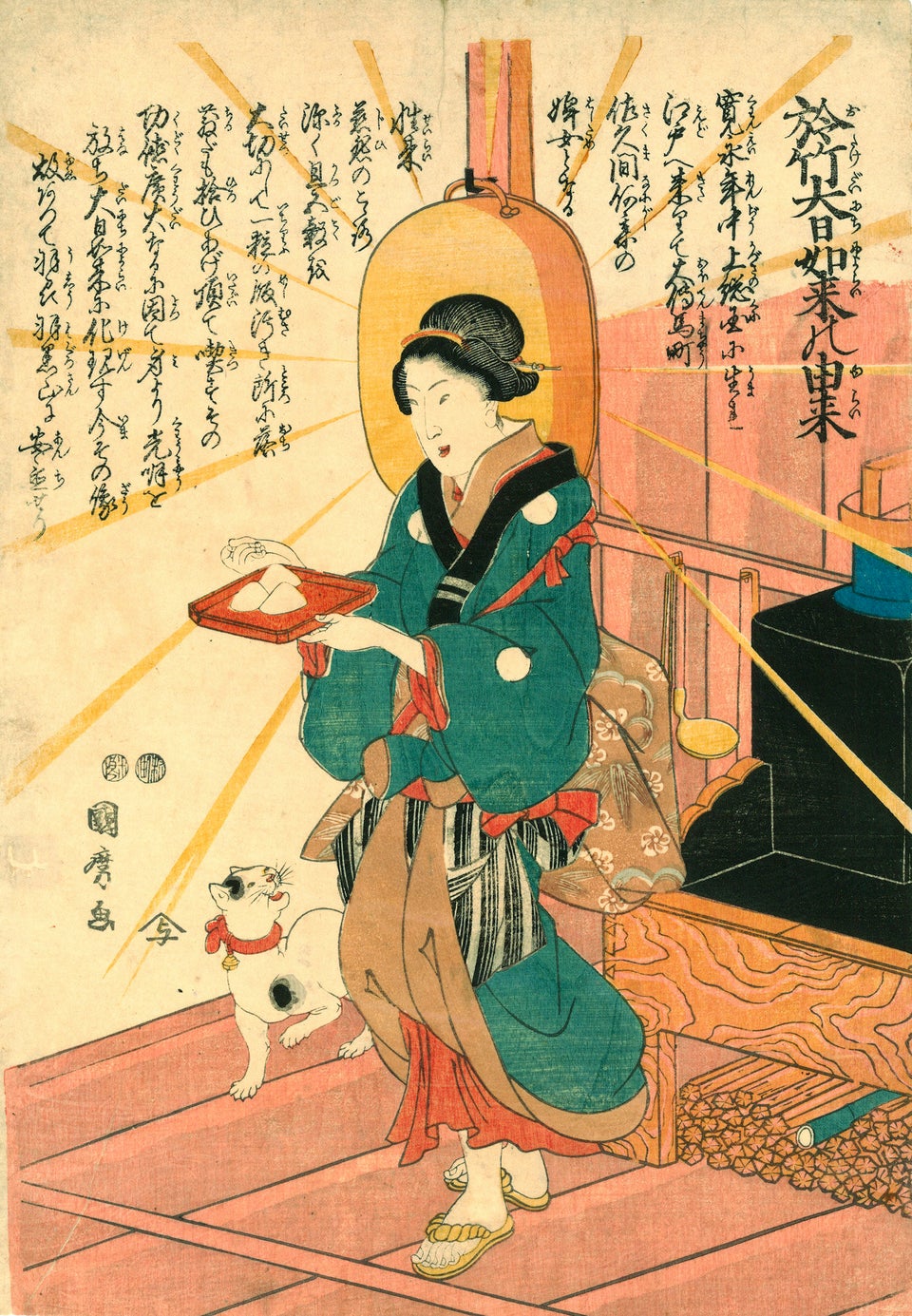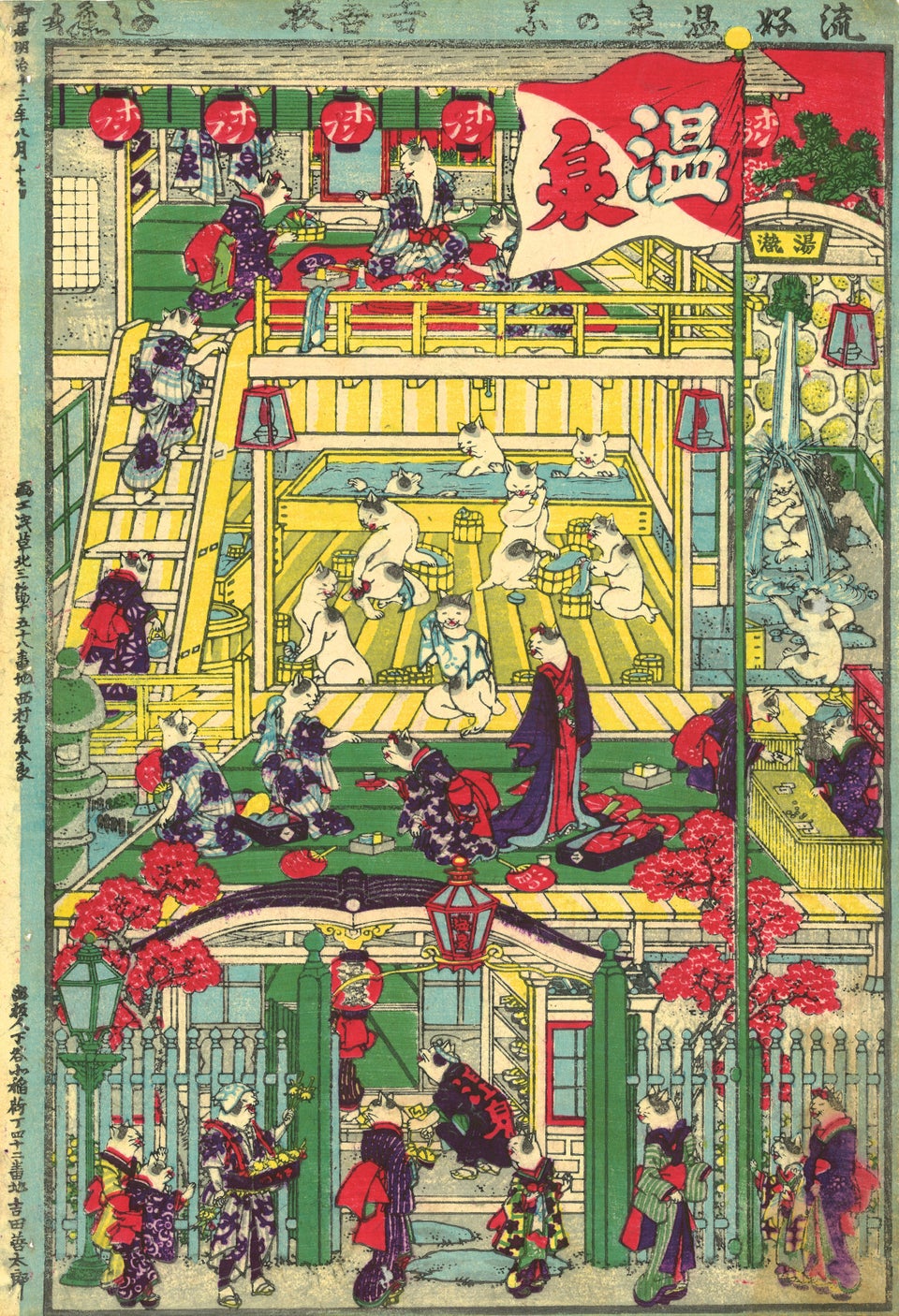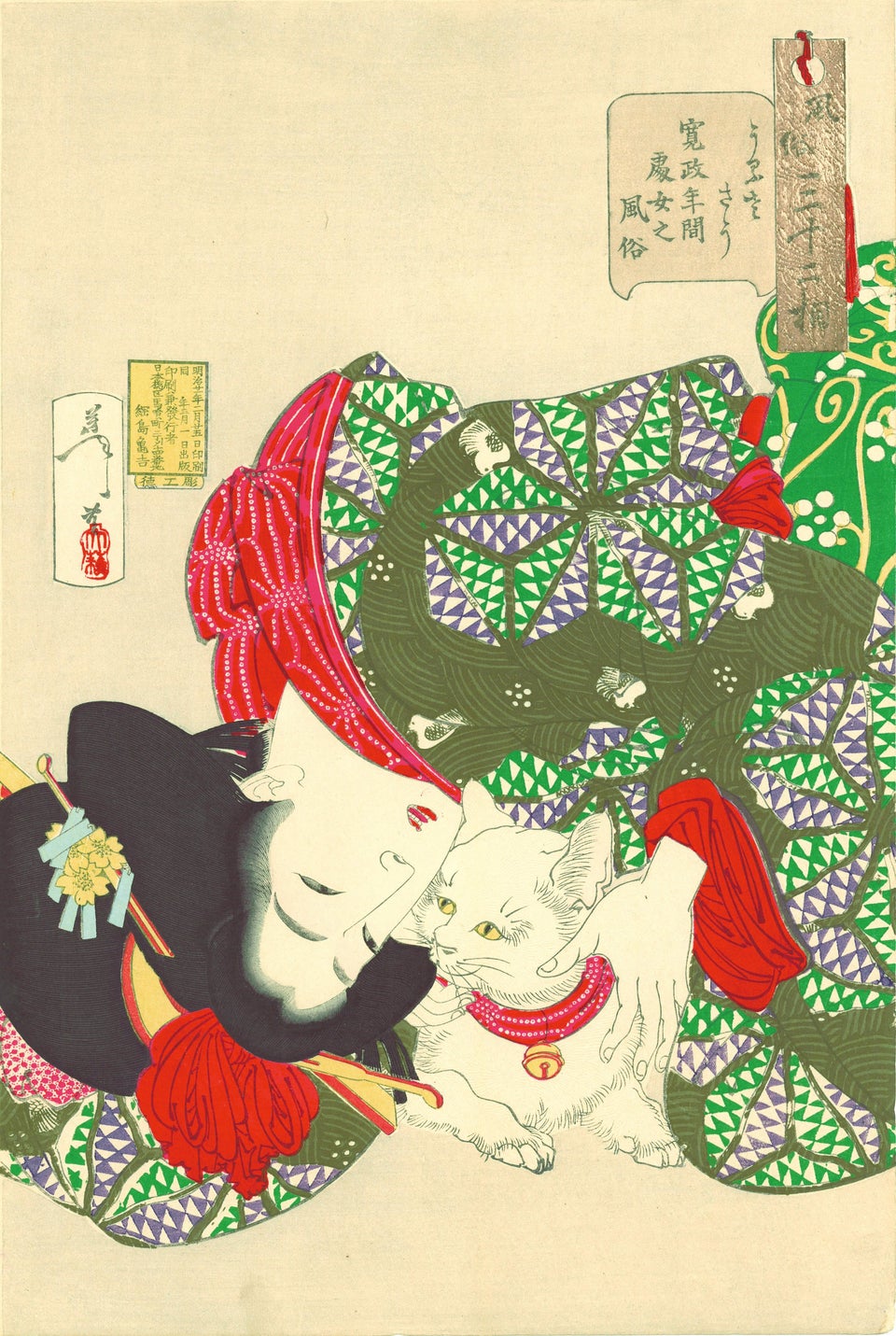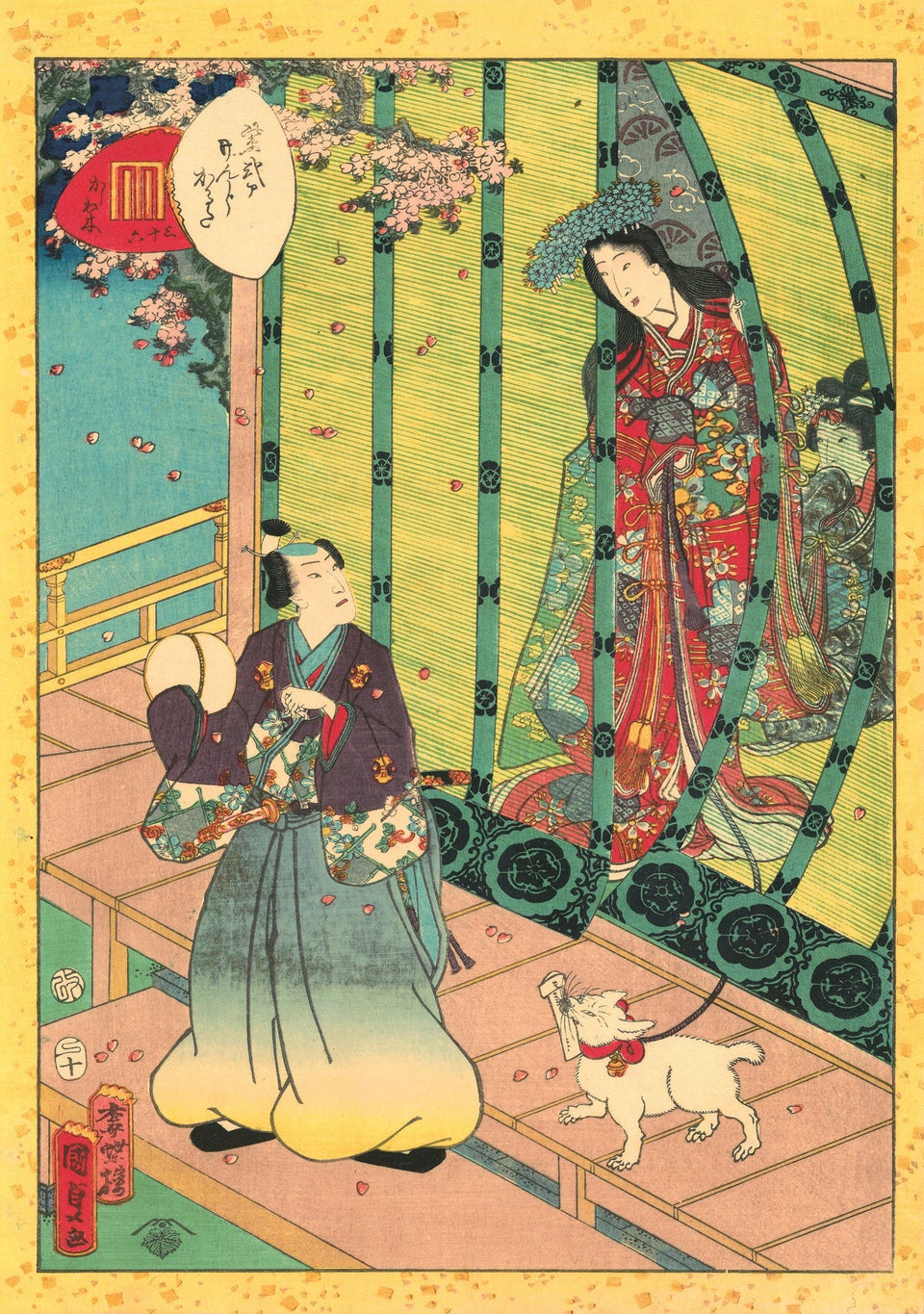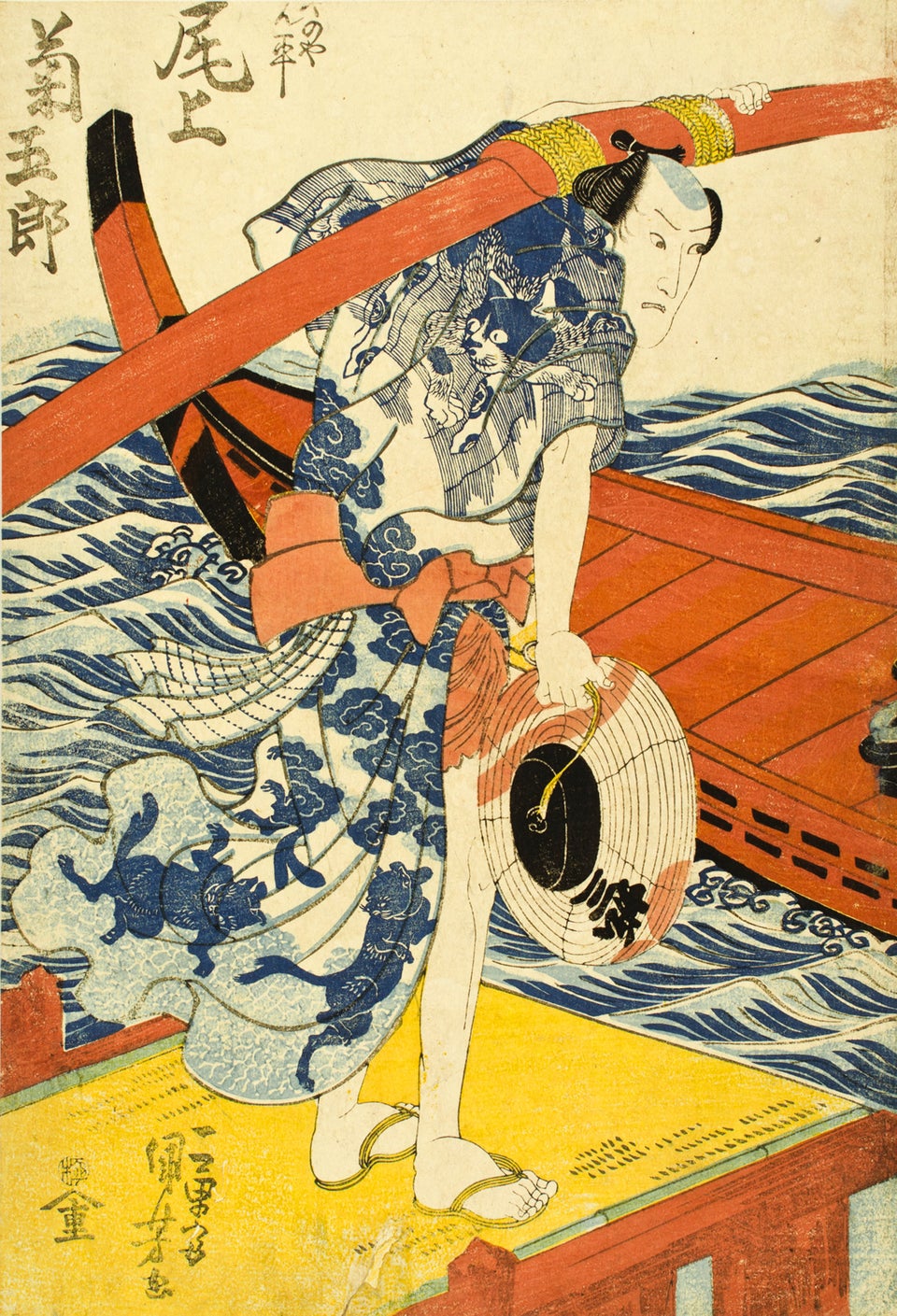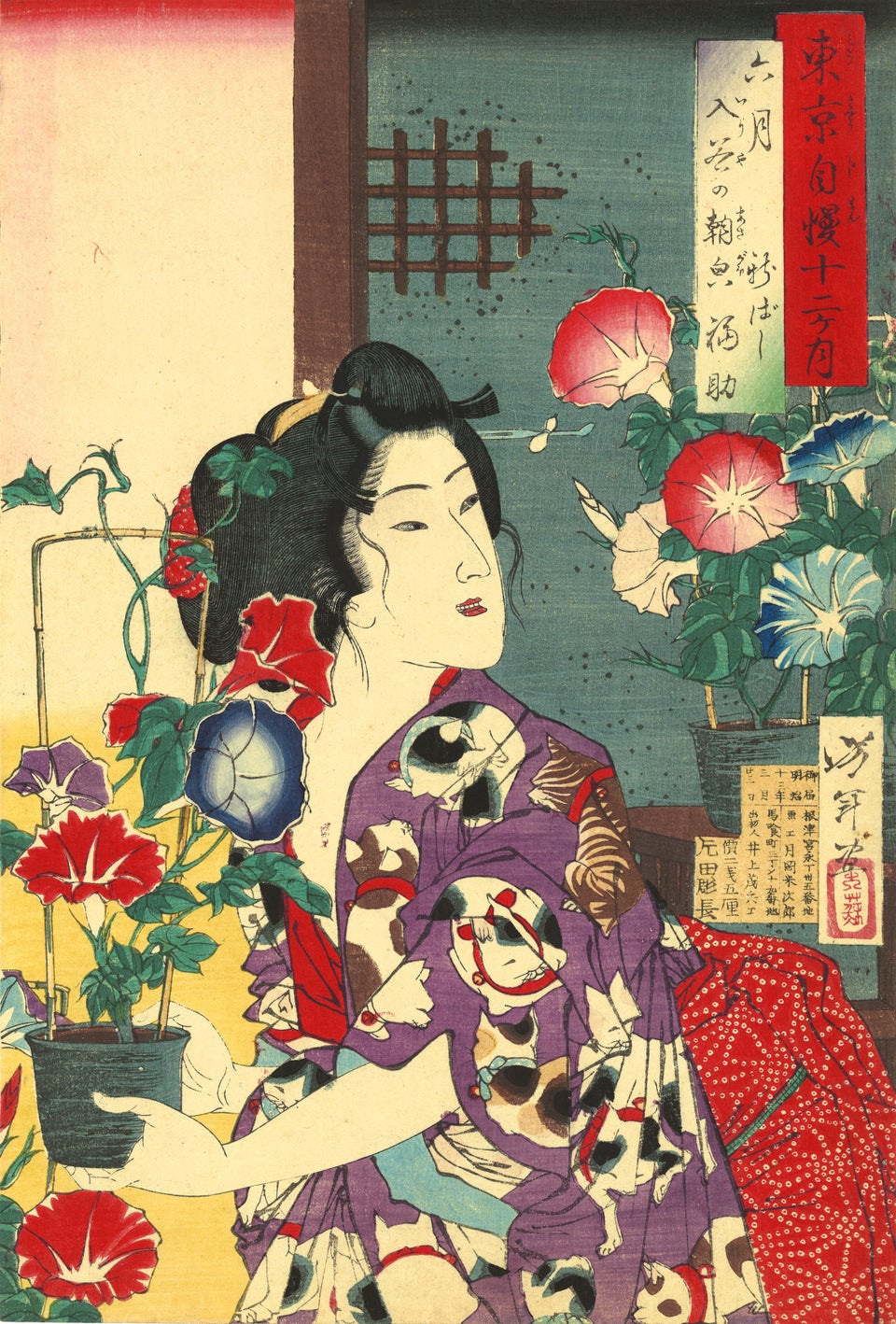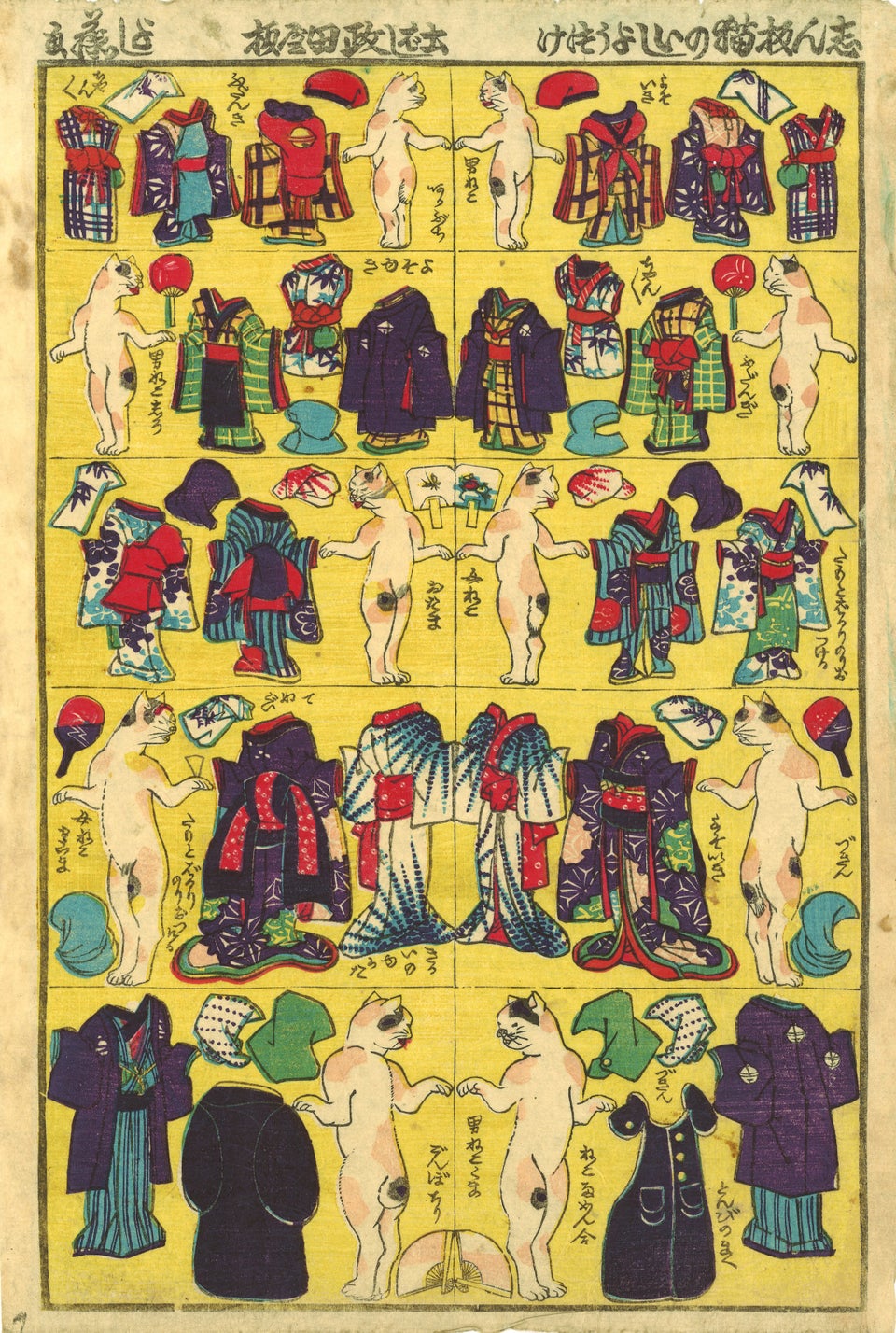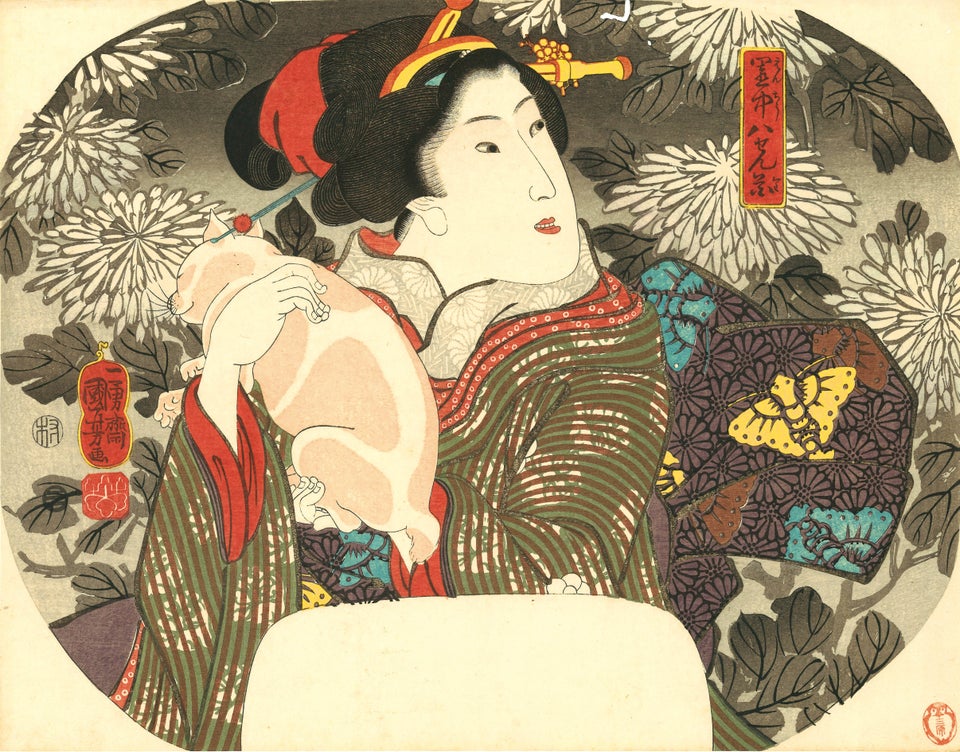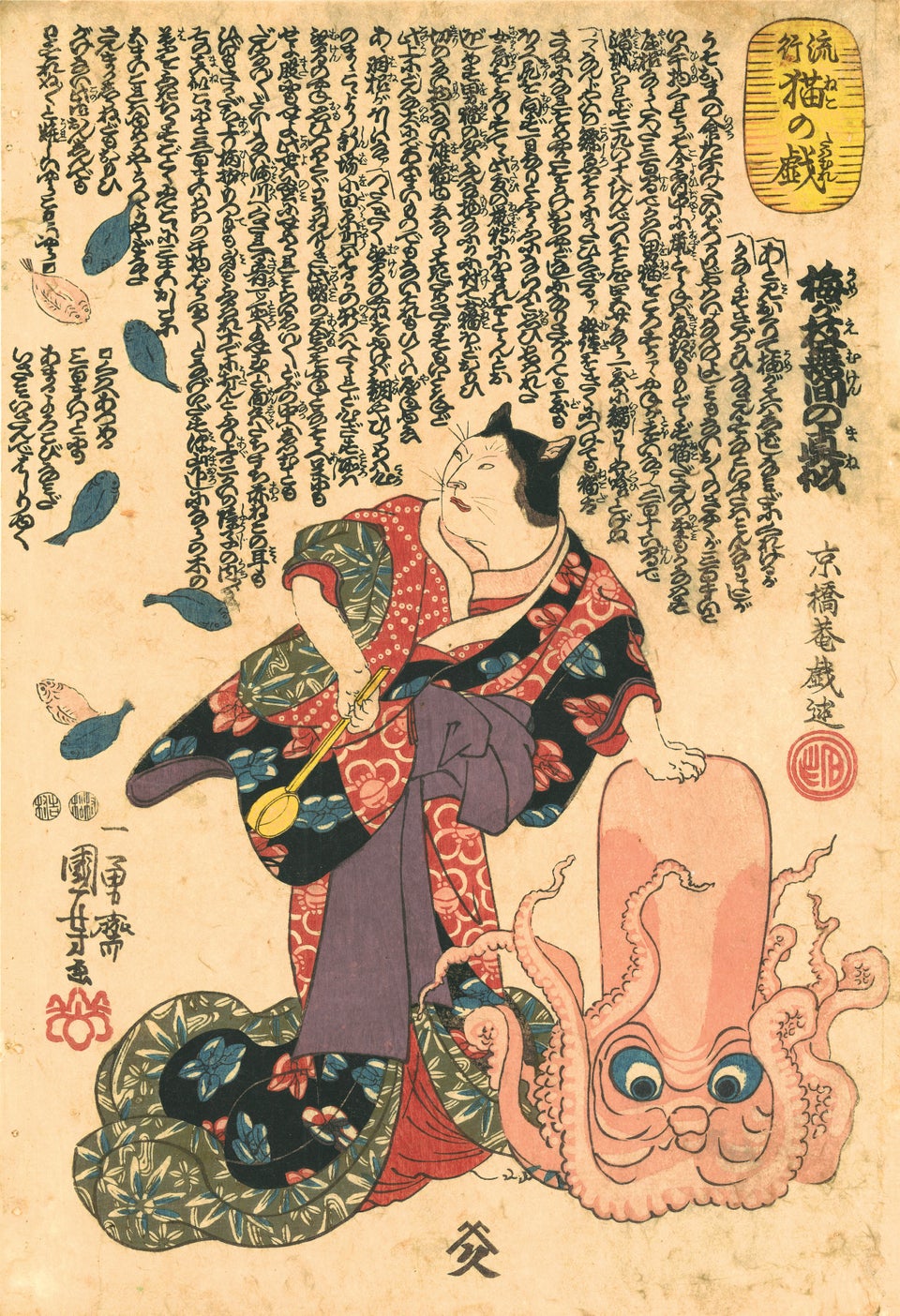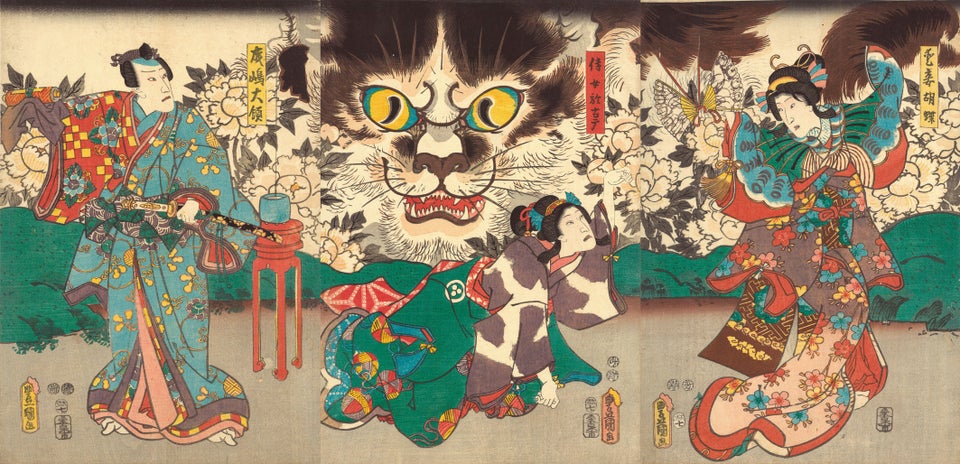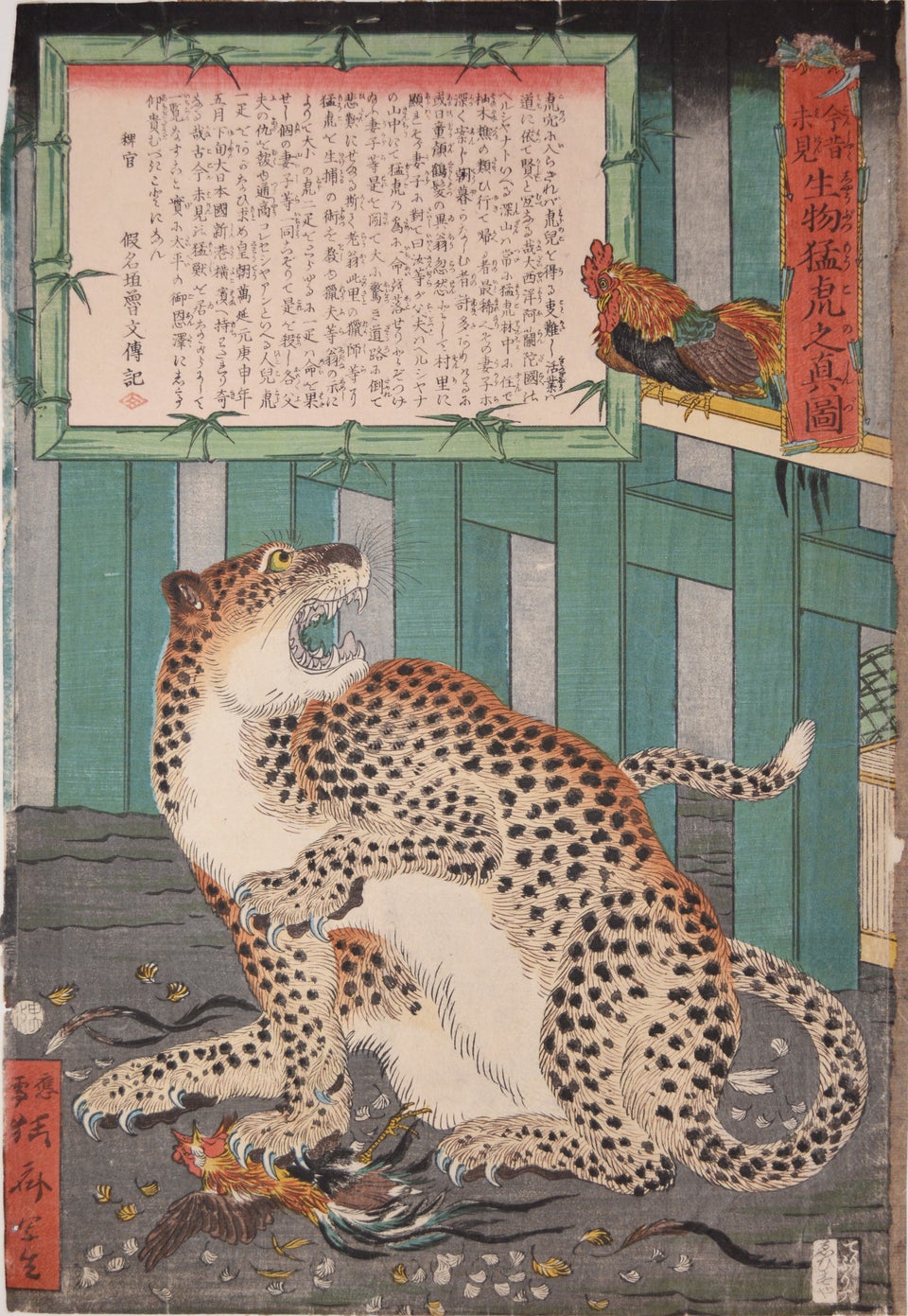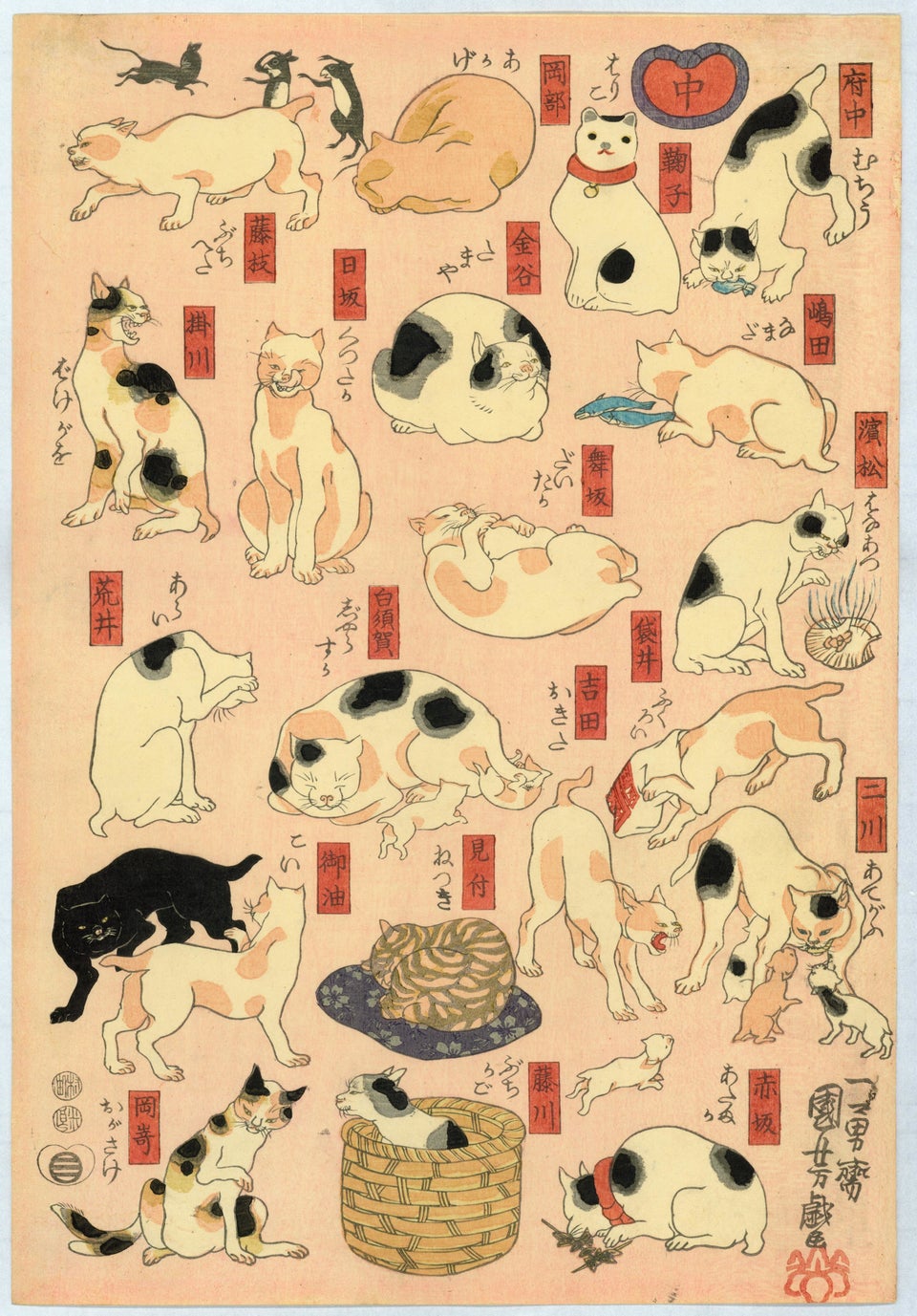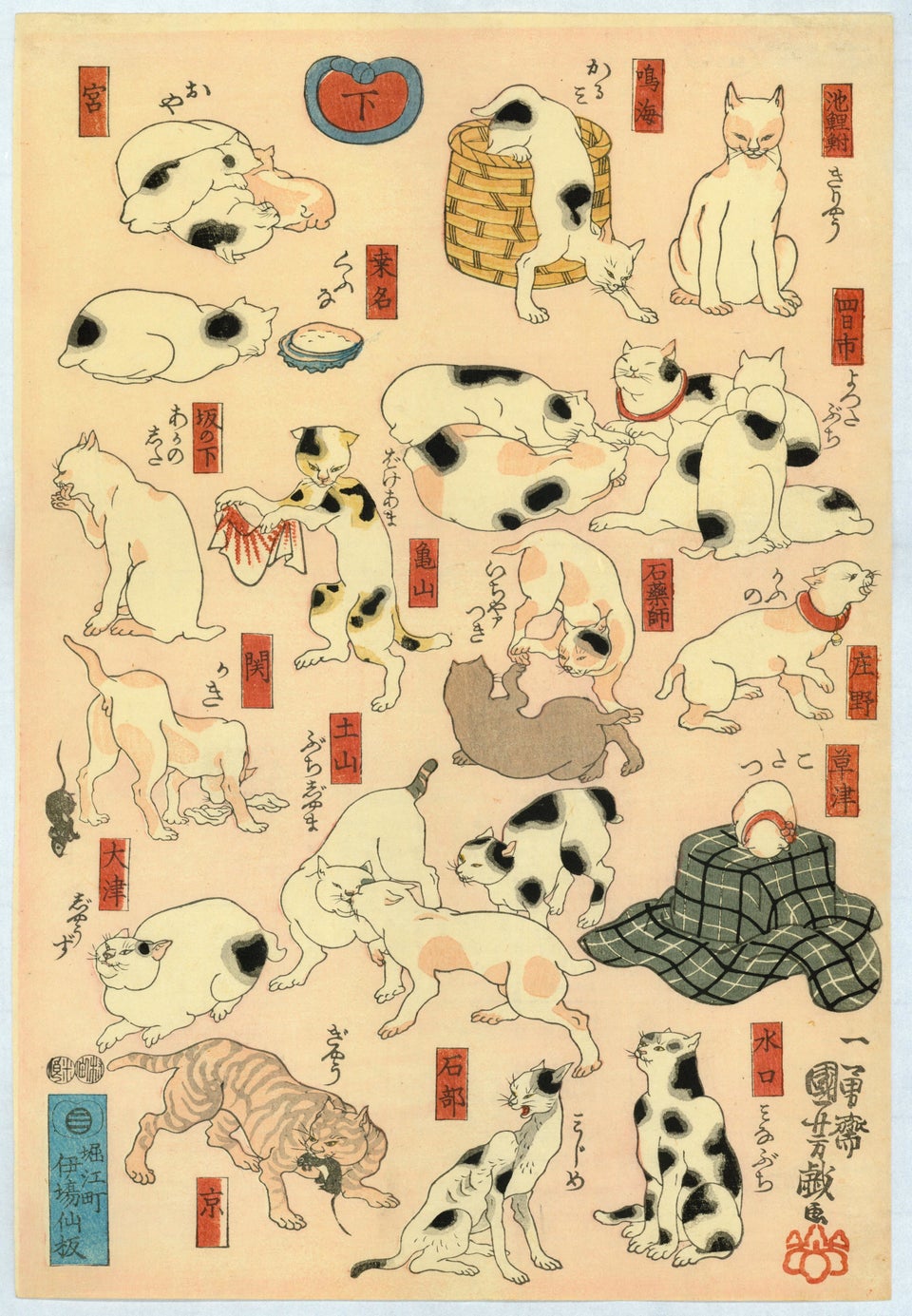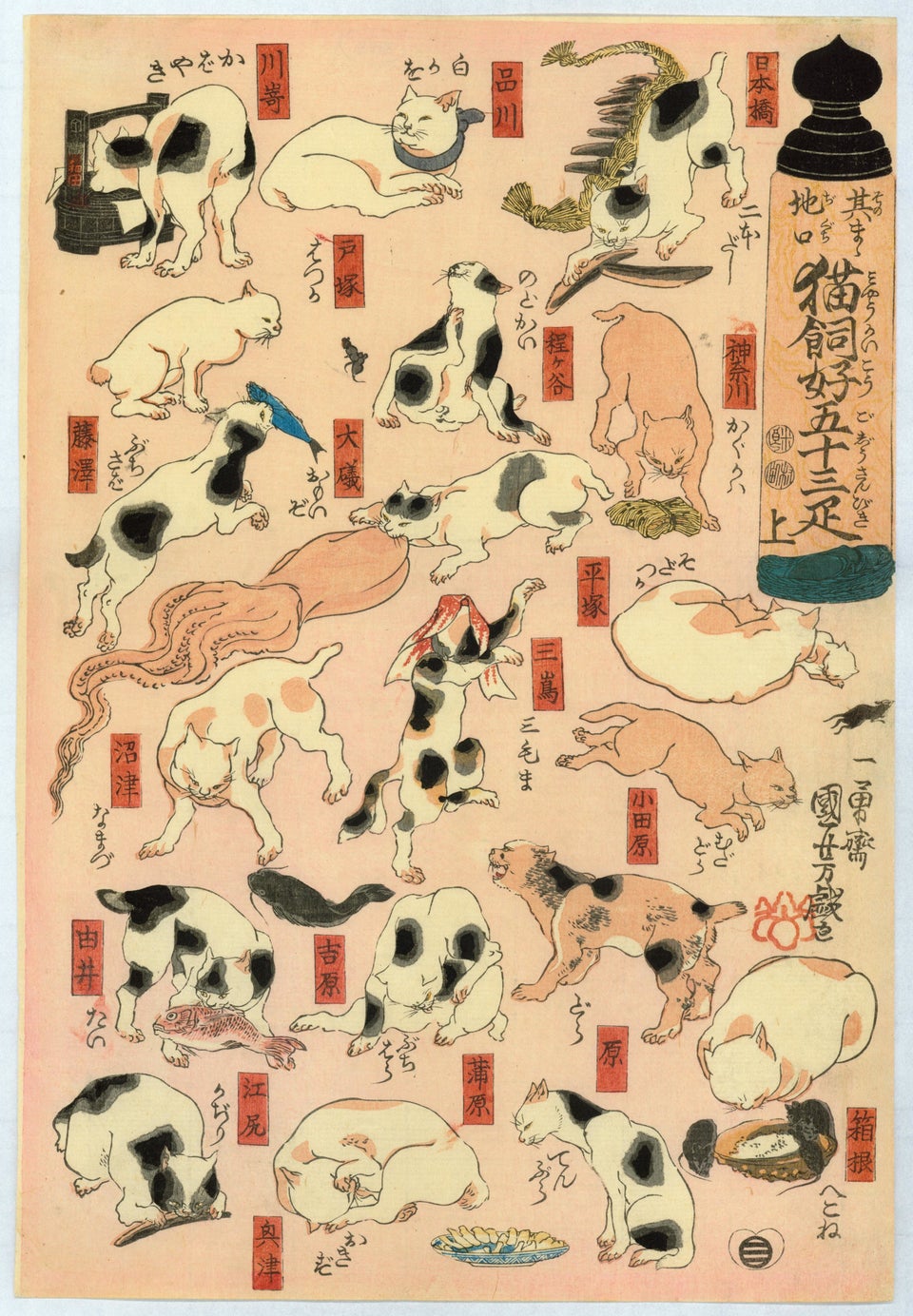 Support HuffPost
The Stakes Have Never Been Higher
Related
Popular in the Community