When YouTube user 'Mallinds', introduced his cat Ned to a pair of ferrets at just a few weeks old, the animals immediately began to bond.
Now the trio are best buds, and the moments of cuteness just keep on coming and coming.
Watch the video above and look at the pictures below to see for yourself. They're almost too much to handle.
Ned used to be smaller than the ferrets, but now we're not quite sure who's taking care of who.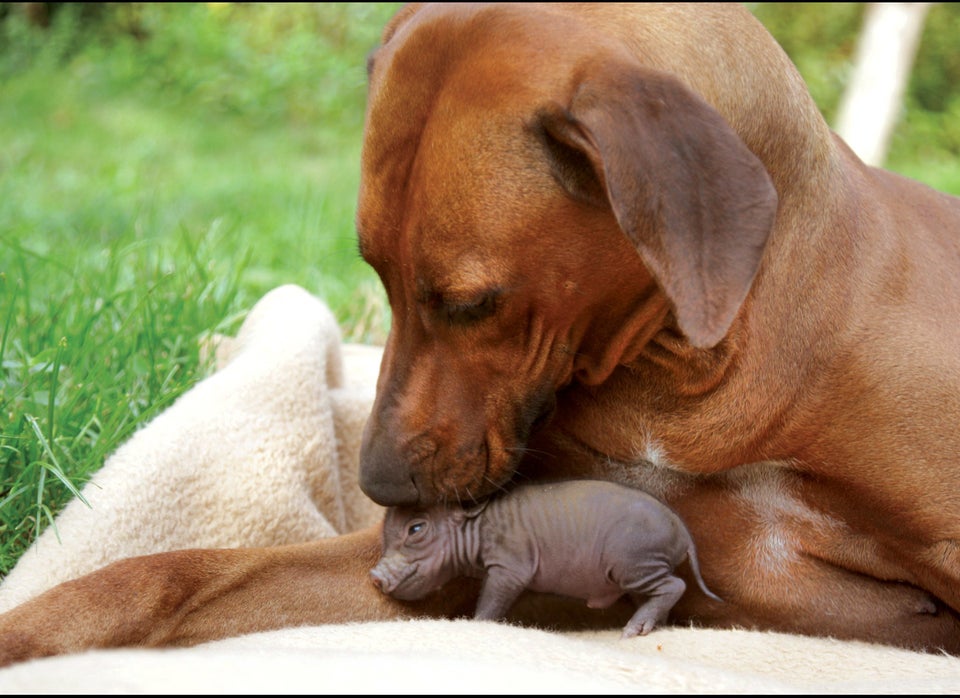 Unlikely Animal Friendships
Popular in the Community