Cats and baby ducks are pretty cute on their own --- but this video of a cat trying to nurse ducklings might just exceed the Internet's viral cuteness metric.
Ronan Lally blamed a neighborhood cat, dubbed "The White Cat," according to RTÉ, but the farmers' outrage turned to astonishment when they discovered the cat had stolen the ducks to nurse, not to eat.
"Instinctively animals take care of young to help them survive and therefore pass on the family DNA," author Jenny Holland told the site. "So I think there's some hard wiring in there that leads them to offer care to another animal in need. If it isn't a relative, there maybe some wires crossed, but I think the behavior comes from the same place."
Related
Before You Go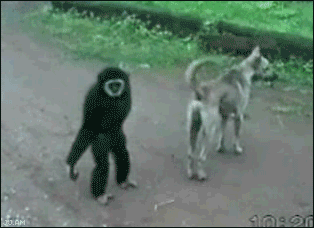 Animals Tricking Each Other
Popular in the Community