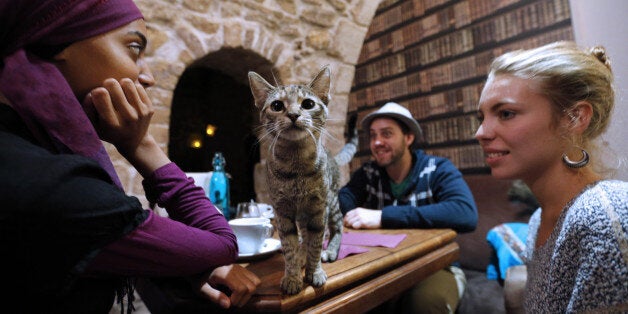 You want some kitten with that coffee?
The San Francisco Bay Area is getting the United States' first and second cat cafes, a feline phenomenon by way of Japan that reimagines cafes as oases where patrons can kick back with a hot drink and a resident cat. Because who hasn't felt their earl grey would go great with some ambient purring?
The two spots, KitTea in San Francisco and Cat Town Cafe in Oakland, are both in the planning stages but will function slightly differently. Health codes allowing, the two cafes are hoping for 2014 openings.
KitTea will be a halfway home for adoptable cats and has partnered with two shelters to populate the cafe. Its founders haven't nailed down a location yet but aim to provide a relaxing alternative to bustling coffee shops and bring the stress-relieving properties of pet ownership -- and catnip-infused tea -- to visitors.
"What really drew me to the concept was the idea of a space that was relaxing and didn't have a high frenetic energy like coffee houses do," Courtney Hatt, one of the founders, said. "If this can be successful, I think there will definitely be people who follow suit … It's going to be pretty big."
Cat Town Cafe will be an extension of Oakland's Cat Town shelter and will focus heavily on adoptions but will welcome anyone in for free playtime. One of its pioneers, Adam Myatt, is planning a miniature skyline of Oakland for the cats to crawl on and "be like Godzilla" with the city's iconic port cranes reimaged as cat beds.
While Cat Town is also still scouting a location, the group has launched an IndieGoGo campaign to raise funds.
While the Bay Area is experiencing something of a boom, cat cafes have been popular abroad for years. The first one opened in Taiwan in 1998, but the phenomenon shortly after took off in Japan, where around 150 of them exist today.
Founders claim they've taken every precaution for healthy safety and feline happiness. Both cafes have plans for walls separating food-ordering areas from cat-interaction space, specific human-animal ratios, feline-only zones, cat behavioral consultants, hand-washing stations and separated litter boxes.

Related
Before You Go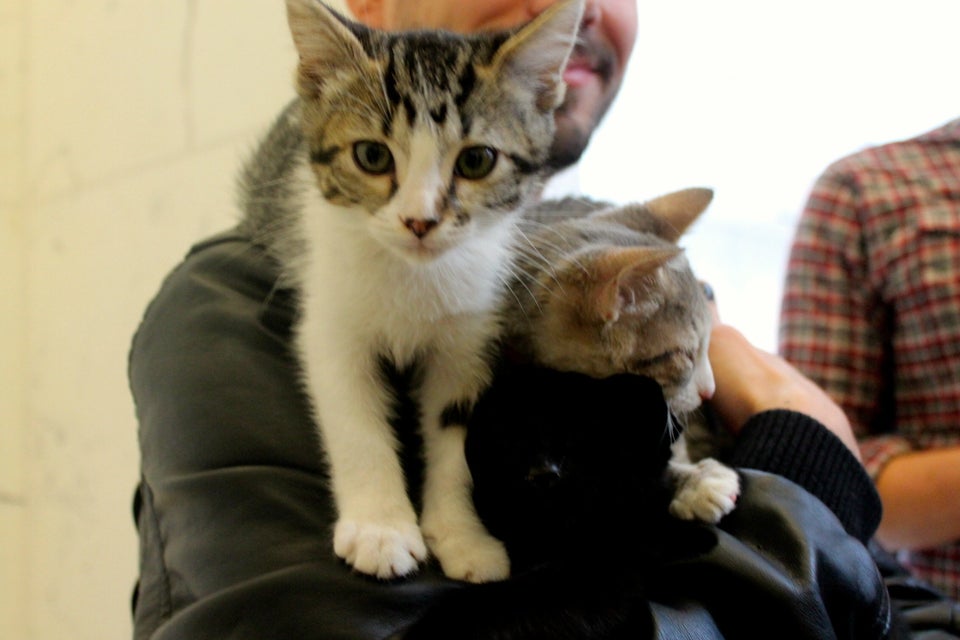 Uber Kittens At HuffPost San Francisco