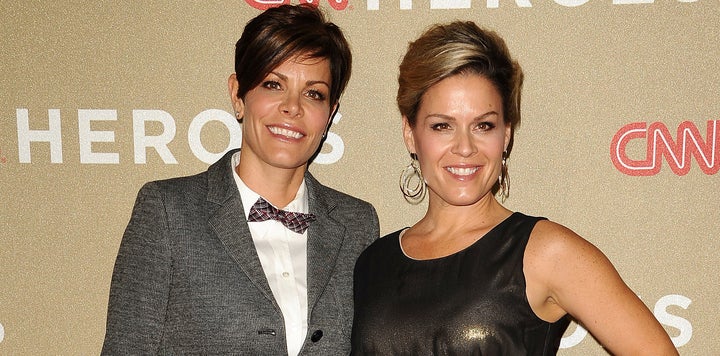 "Iron Chef" star Cat Cora and wife Jennifer are calling it quits after 17 years as a couple.
"It is with great sadness, that after 17 years, a tremendous amount work, careful consideration and heavy hearts, my wife and I have mutually decided to no longer remain married," the 48-year-old said in a statement released to People on Monday. "In love, there is a season, a reason and a lifetime."
"Although this is not what we ever imagined, we will always have four incredible reasons to celebrate our years together: our sons," she said. "We are forever parents to our boys and are jointly committed to raising them in a peaceful, nurturing and healthy environment."
(Story continues under photo)