A job opening at a Dublin veterinary clinic is getting a ton of attention because, well, it basically sounds like a dream job for cat enthusiasts.
"Cat Cuddler Needed!" reads the job posting at Just Cats Veterinary Clinic & Cattery, a veterinary clinic devoted to — you guessed it — cats.
The post asks potential applicants some crucial questions to see if they're the right fit:
Are you a crazy cat person and loves cats?
Does cattitude come naturally to you?
Have you counted kittens before you go asleep?
Do you feed the stray cats in your locality?
Does petting cats make you feel warm and fuzzy?
The site explains that a cat cuddler's responsibility is to help calm felines that may be anxious about their time at the vet. That's why qualifications include "gentle hands capable of petting and stroking cats for long periods of time," a soft-spoken demeanor and "an ability to understand different types of purring." (For those confused about what this last one means — purring is typically associated with being content, but cats also sometimes purr when they are stressed or afraid.)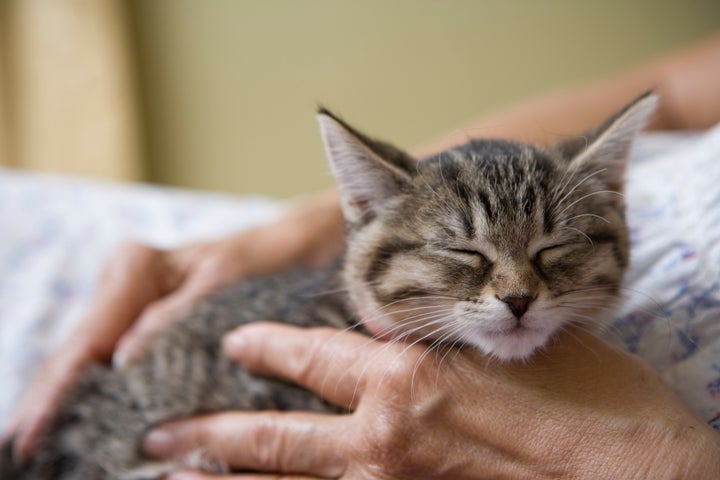 Veterinarian Aoife Caulfield told HuffPost that the job's formal title will ultimately depend on the skill set of the person who gets hired.
"We are considering a veterinary intern, a nurse position or a nurse's assistant and their title will be appropriate to their role," she said in an email. "However, the essence of the job is having a staff member that is responsible for ensuring that our patients and guests have a pleasant experience while receiving their healthcare.
The job's salary will likely be between 20,000 euros and 25,000 euros (about $22,000 to $28,000), she said.
Caulfield explained that researchers have found cats often don't get the veterinary care they should: Pet owners are often hesitant to take cats to the vet unless there's an emergency because the animals get so stressed at the office. But Just Cats is hoping to change that.
"By helping the cat and the owner to be as relaxed and comfortable as possible when they come to visit, we give our patients the best chance of receiving high-quality health care and continuing to engage with us," she said.
With all the attention the job is getting (not to mention how amazing it sounds), it's sure to be ultra-competitive. Caulfield said the clinic has already received hundreds of resumes, including applications from all over the world.
But if you're still dying to cuddle cats and kittens, you're in luck.
Animal shelters are often in need of volunteers to socialize and play with the animals in their care. The need is especially strong during kitten season — the warmer months of the year when lots of kittens are born and many animal shelters become overwhelmed with homeless young felines. Rescue groups also often need people to foster kittens that were separated from their mothers too early, meaning you can even cuddle kittens in the comfort of your own home.
Sure, you might not be getting paid, but professional cat cuddlers have to start somewhere.
This story has been updated with comments from Aoife Caulfield.
Before You Go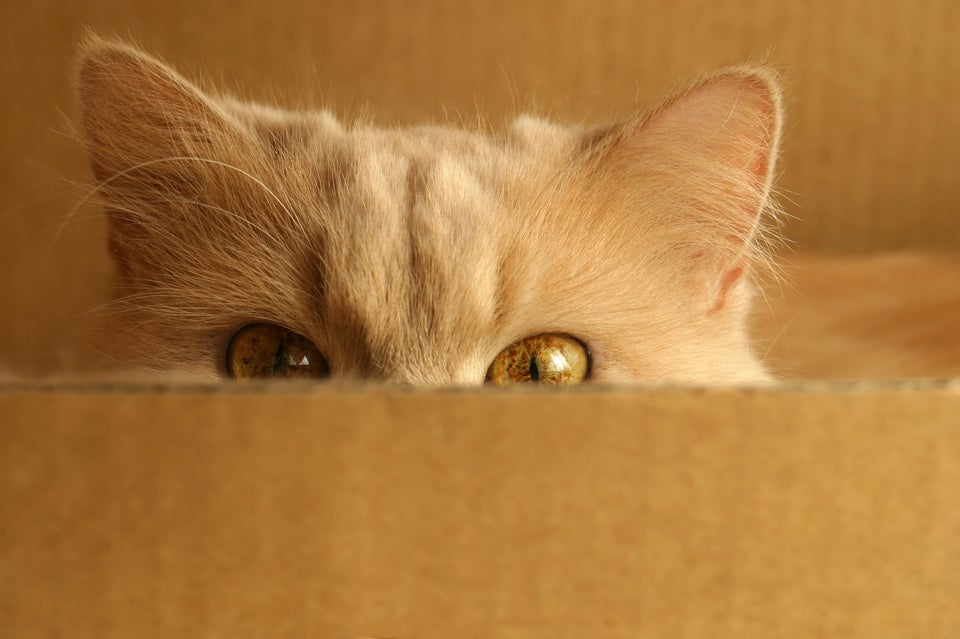 Cats In Boxes
Popular in the Community