The cat-eye effect has reigned supreme in recent months, but it looks like there's a new liner trick in town.
At Kate Spade's Spring 2015 presentation, MAC Cosmetics artistic director Lyne Desnoyers turned to what she called an "extremely black and graphic eyeliner" to balance out the collection's vivid colors and patterns. The results? A versatile pseudo-cat eye that we can't wait to try out immediately.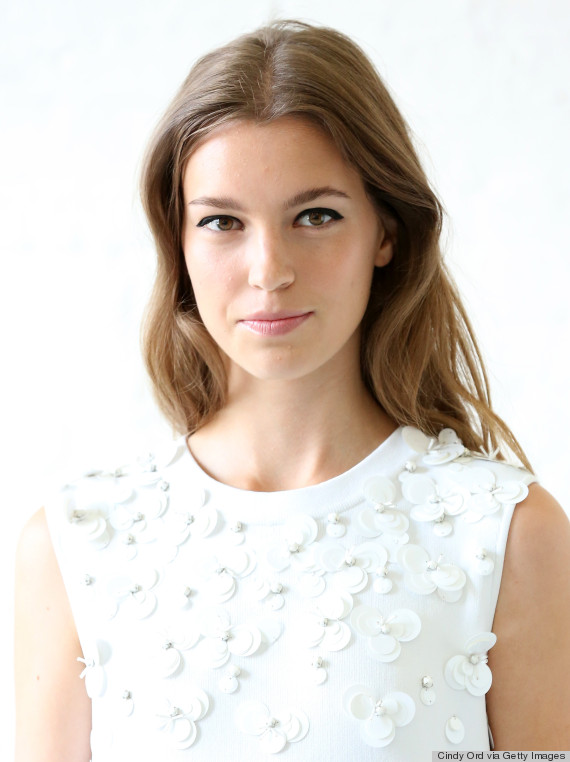 "The idea was to elongate the eye without having to go through the cat-eye effect. What we've done is cut it completely at the corner and just brought it back into the crease, so when they have their eyes open it looks kind of straight-ish," Desnoyers told HuffPost Style.
How exactly did this makeup artist get the eyeliner to hold up as the models went from hair and makeup to nails and nibbling on food? By layering acrylic paint on top of liquid gel liner. The unexpected combination of MAC Fluidline in Blacktrack and Pro Black Black Acrylic Paint created that "blacker than black" finish.
Desnoyers doesn't think carrying a pot of acrylic paint in our handbags is the handiest approach, so she suggests using long-wear cream liners instead. "When it's hot like this and we're running every day, we don't have time to touch up. You want something that sticks," she added.
More need-to-know eyeliner tricks: Desnoyers suggests layering a liquid top over a gel liner. If you're using a kohl, she recommends layering a powder to stabilize.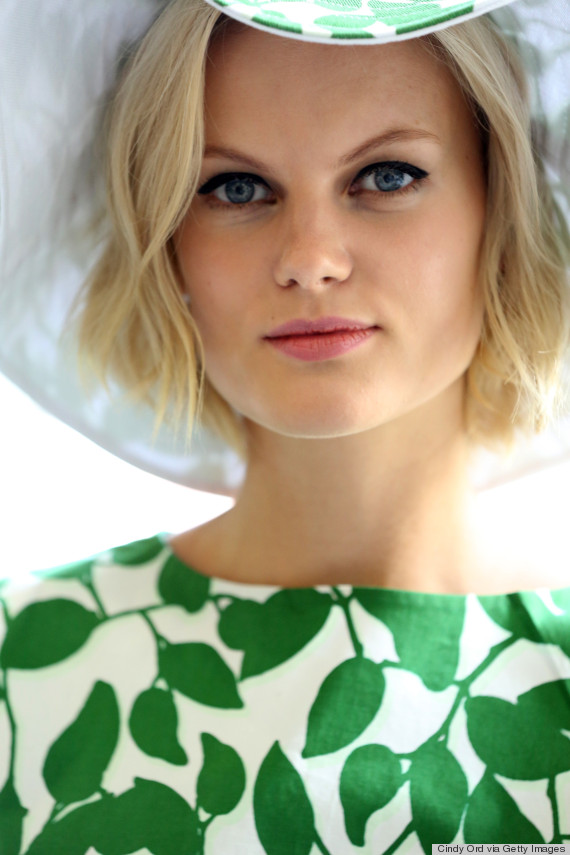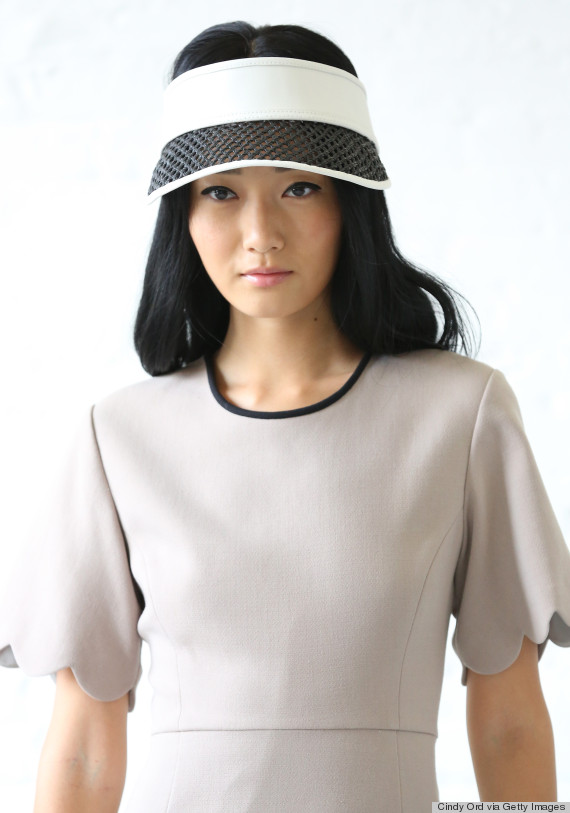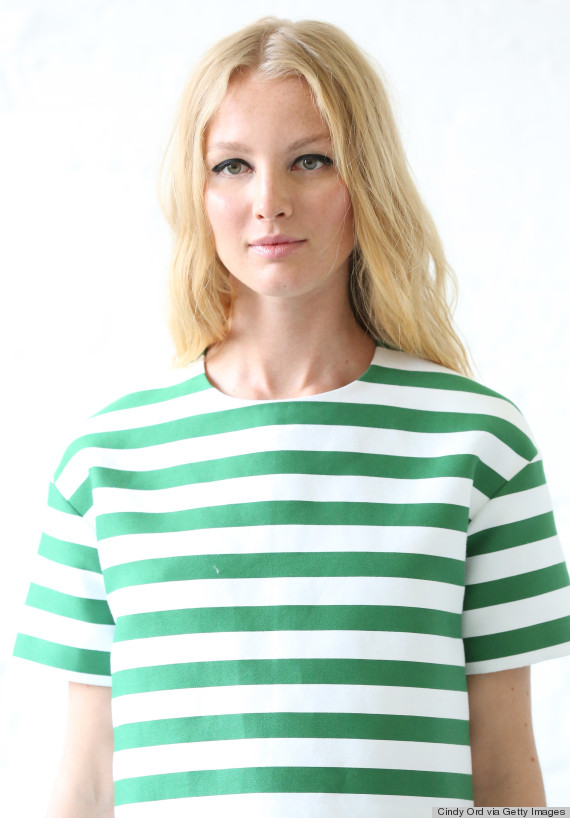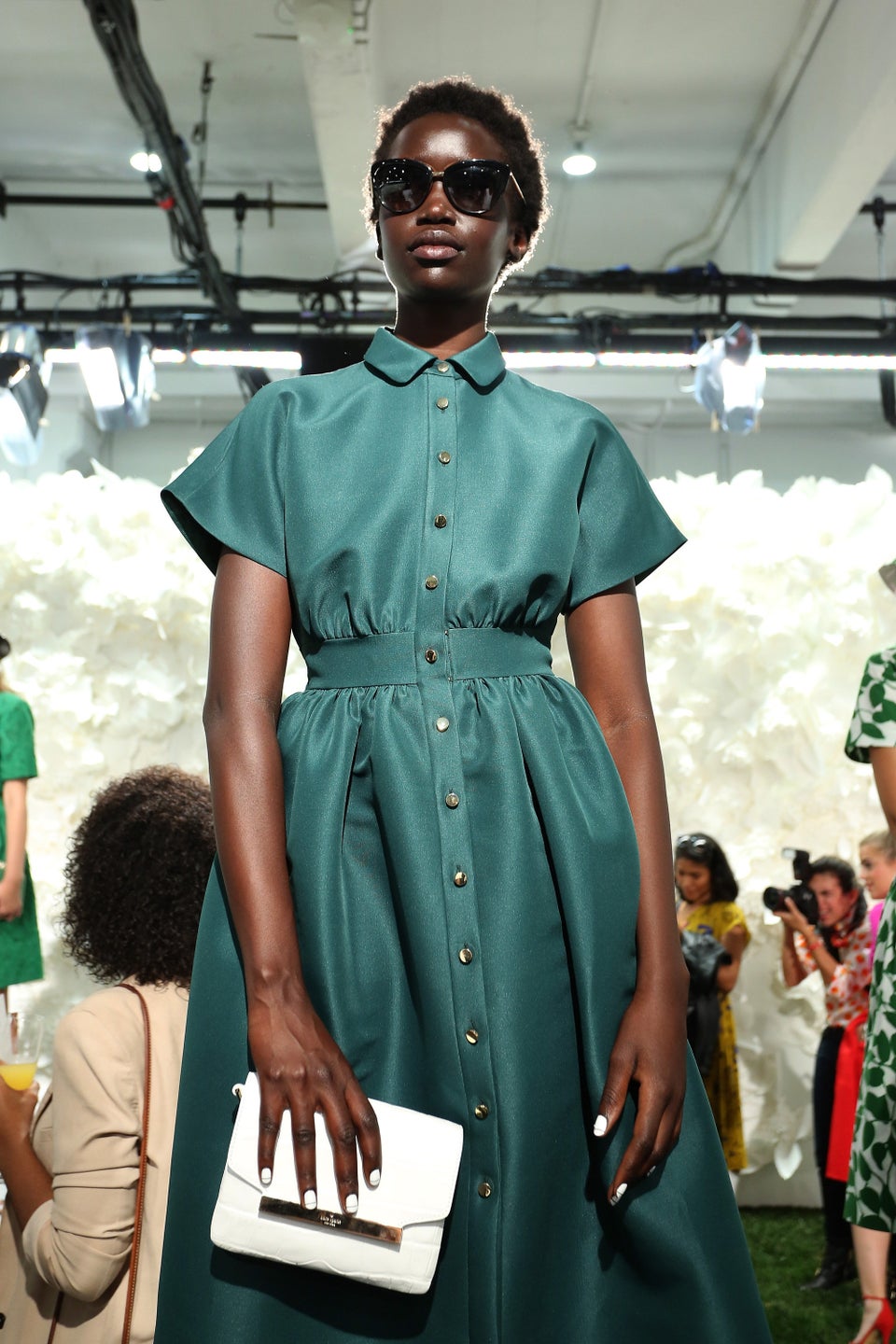 Kate Spade's Spring 2015 Show