If you say you own a cat, get ready for The Look. It's one of vague pity mixed with a hint of scorn. Basically, you know how they're picturing your house: Filled with shredded furnishings and smelling faintly of a basement. Somehow, dog owners escape this kind of judgment, but then again, no one has ever coined the phrase "Crazy Dog Lady."
Idea #1: Before anything, make sure the cat has toys.
When cats are bored, which is probably often, they'll want to play with things. And if they don't have something to scratch, throw or roll around with, guess what? Your stuff will start filling in those voids. Don't ask me why, I'm not a pet therapist. So get the scratching post, pyramid or whatever works that's not your sofa.
Idea #2: Throw rugs are your friend.
There's nothing like teeny-tiny claw marks to mar an otherwise perfect expanse of hardwood floors. So, the obvious solution is to cover the more, shall we say, popular areas of your home. And if your home had wall-to-wall carpeting, add an area rug on top. It seems nutty, but often a cat will treat your carpet as another lovely place to scratch. (See Idea #1.) For obvious reasons, stay away from sisal or rope-style rugs.
Idea #3: Slipcovers are a must.
If you can't slipcover, then you'll be doomed to de-furring and spot-cleaning your lovely upholstery on a somewhat regular basis. Some people feel passionate about the covers built specifically for pets, but these have a tendency to make your couch look like a car seat. You deserve better.
Idea #4: Use candles with caution.
A litter box is just a fact of life for a cat owner. It'll be the site of your least-glamorous moments, but at least it's a private humiliation. A candle can burn away that (clean) litter smell. Among other things. Why do we point out soy? Because some traditional paraffin-blend candles have been found to pollute indoor air, which is neither good for felines or humans. We play is safe with 100% soy candles, until more research comes forth. And do we have to say it: Never leave a candle burning unattended, and keep it out of reach of pets. Honestly, some candles are fragranced enough that you don't even need to burn them to get the freshening effect.
Idea #5: Secure your valuables.
Cat likes to randomly knock over vases? There is a solution beyond just getting rid of tchotchkes. Enter: Museum Putty, a mark-free, non-permanent adhesive that keeps things in place. Museums use it. How apt.
Idea #6: Use this opportunity as an excuse to get organized.
When you find yourself cursing because Cookie chewed another (thankfully, unplugged) phone charger, know that it was your fault for leaving it out in the open. Put away the new charger once you're done with it. Does yours have a predilection for chewing on your carefully-curated record collection? Then it might be time to replace those charming milk crates with a shelf (or, a storage solution with a lid). This is coming from someone who could start a Tumblr called "I Had No Idea My Cat Could Eat That."
Editor's Note: We can't say it enough, please use caution when lighting candles in your home and never leave them unattended. And, if you have a particularly frisky pet, it may be best to use a diffuser for home fragrance instead.
Don't have a cat? You still have messes to clean up. Here's a slideshow that offers a solution to every situation out there.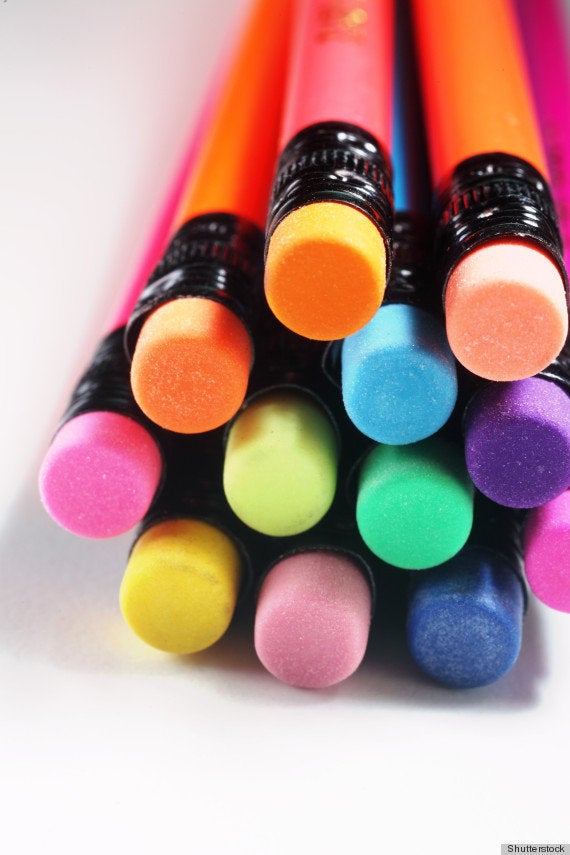 The Best Cleaning & Organizing Tips
Do you have a home story idea or tip? Email us at homesubmissions@huffingtonpost.com. (PR pitches sent to this address will be ignored.)