March 10 (Reuters) - The California wildlife sanctuary where an African lion attacked and killed a 24-year-old intern last week will reopen to the public on Sunday, four days after the woman's death.
The Cat Haven preserve, which has been shut since Dianna Hanson's death on Wednesday, will resume regular operations, including offering guided tours to visitors, Cat Haven officials said
Shortly before it opens its gates, Fresno County Sheriff Margaret Mims is scheduled to brief reporters on the latest findings from the investigation.
Hanson, who was on a six-month internship at Cat Haven that began in January and had previously worked in Kenya on a wild feline reserve, will be honored on Sunday with a moment of silence at the sanctuary.
The big cat center, which is located 40 miles (64 km) east of Fresno, will resume regular operations, including guided tours for visitors, Cat Haven officials said.
"It is important that we attend to (the animals') health and well-being, and we believe returning to a state of normal operations is a part of that process," Cat Haven founder Dale Anderson said in a statement.
Hanson was attacked while cleaning an empty cat enclosure.
A four-year-old male lion named Cous Cous escaped from his feeding pen, apparently by prodding open an improperly secured gate, and pounced on Hanson, fracturing her neck and killing her almost instantly, according to Fresno County Coroner David Hadden.
Sheriff's deputies later shot and killed the lion, which weighed at least 400 pounds (181 kgs), after failed efforts to coax him away from Hanson's body.
Cous Cous and his mate, Pely, were Barbary lions, a species from the region between Morocco and Egypt that is extinct in the wild. He had been handled by humans since he was weeks old.
Cat Haven, a 100-acre (40-hectare) sanctuary run by the group Project Survival and located about 40 miles (64 km) east of Fresno, is still home to 29 large cats.
State and local agencies are investigating whether Cat Haven violated any safety procedures that could have safeguarded against the attack.
Anderson said the sanctuary was cooperating with the investigation.
Hanson earned a biology degree in 2011 from Western Washington University. Her family says they consider the incident a tragic accident.
"We know that first and foremost, Dianna would want the work that Cat Haven is doing to continue," her mother, Donna Hanson, said in a statement.
The Hanson family has set up a fund in Dianna's honor that will benefit her favorite charitable organizations, including Cat Haven. (Writing by Alex Dobuzinskis; Editing by Tim Gaynor and David Brunnstrom)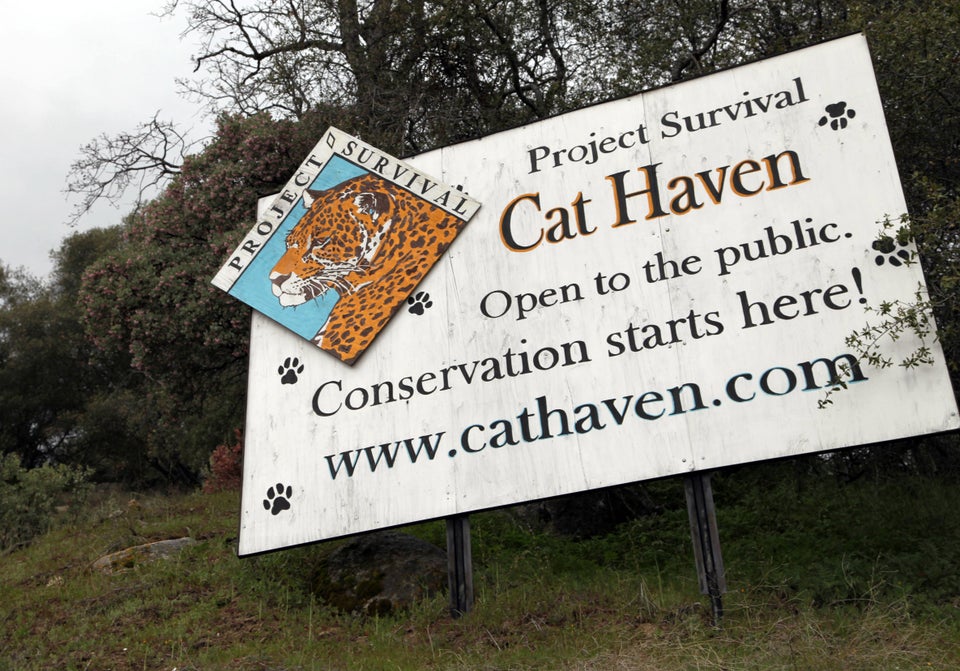 March 2013 Lion Attack
Popular in the Community